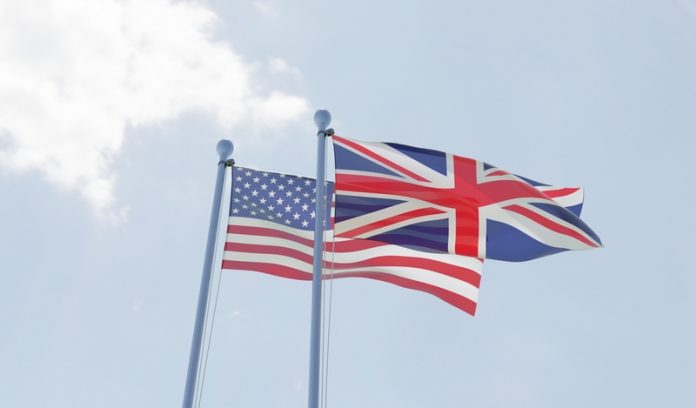 A new research deal struck by the UK and the US aims to make it easier for scientists to travel, share resources, and collaborate
It is hoped that the research deal will replace lost scientific movement throughout the EU after Brexit.
US scientists are said to be eager to step into the role that the EU currently plays in many collaborative projects.
British Universities receive £850 million in EU research grants, and replacing scientific support like this is an essential task for the Brexit negotiation team.
David Davis, the Brexit secretary, has reassured the public that the aim is to foster even closer research relationships with the EU, but fears remain.
The UK-US Science and Technology agreement has been greeted with praise from top UK researchers, although some have expressed concerns over the intricacies of the deal, which they say have not been made clear.
Science Minister Jo Johnson said;"Research and development are at the core of our industrial strategy."
"Our continued collaboration with the US on science and innovation benefits both nations and this agreement will enable us to share our expertise to enhance our understanding of many important topics that have the potential to be world-changing."
DUNE and LBNF
Two major US-based projects said to benefit from the deal are DUNE and LBNF, two groundbreaking experiments poised to explore the origins and nature of our universe.
The UK'S participation in DUNE was confirmed before the Brexit vote, so reaffirming their collaboration was crucial.
The UK is investing £65 million into the two experiments, 14 UK universities already provide materials and expertise to the facilities.
The experiments will examine the behaviour of neutrinos and antineutrinos in the hopes of answering how the universe survived the Big Bang and why matter dominates the universe.
The strengthened collaboration between the two countries on these projects will potentially provide the UK with access to tech that could vastly improve British industry, such as cryogenics and accelerator-based applications.
Johnson said that the new experiments supported by the collaboration promise to be 'world-changing' and expressed hope that the UK's involvement with DUNE a dLBNF will be a sign of things to come.
Editor's Recommended Articles