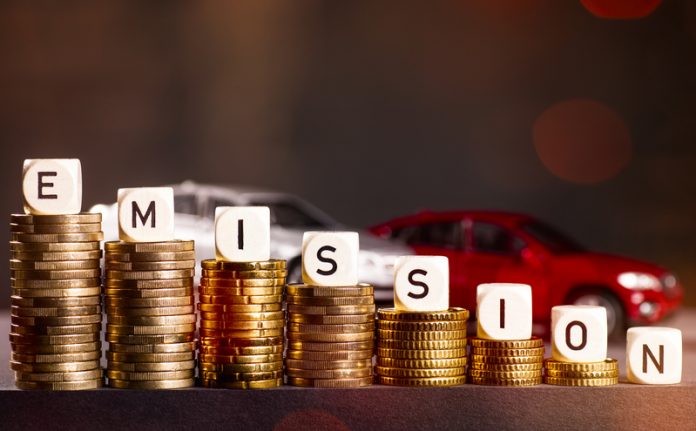 A report conducted by private number plate specialists, click4reg.co.uk has shown that during the past year, over 53,000 new ultra-low emission vehicles (ULEVs) were registered for the first time in the UK
This is an increase of 27% from 41,837 in 2016.
By interpreting data from the Department for Transport in Vehicle Licencing Statistics: Annual 2017, analysts were able to discover:
• 3.1 million vehicles were registered for the first time in Great Britain in 2017 – a fall of 6%
• Ultra-low emission vehicles accounted for 1.7% of all new vehicle registrations in 2017 – up from 1.2%
• The most common generic model of ULEV registered for the first time in 2017: the Mitsubishi Outlander
• Birmingham received 12,247 ULEV registrations in Q4 2017
With Birmingham holding the highest amount of ultra-low emission vehicle registrations, the city will host the world's first zero emission vehicle summit as exemplar of the government's Industrial Strategy.
The summit will focus on vehicle technology to tackle carbon emissions while finding ways to improve air quality.
The event will take place in September 2018.
Further findings showed Peterborough in second place with 8,910 ULEV's licensed at the end of Q4 2017. Slough (4,460), Milton Keynes (4,409) and Leeds (3,557) follow with substantial figures thereafter.
Closing the top ten local authorities with the highest number of registered, ultra-low emission vehicles, is Swindon (3,402), Bedford (1,628), Gloucester (1,552), Solihull (1,492) and Portsmouth – with 1,416 licensed, ULEVs registered at the end of Q4 2017.
At the bottom of the list, with the least amount of registered ultra-low emission vehicles were Weymouth and Portland (53), Middlesbrough (46), Eden (46), Barrow-in-Furness (44) and West Somerset – holding only 40 licensed ULEVs for the same quarter.
Transport Secretary, Chris Grayling notes: "The government is committed to meeting our climate change targets and cleaning up our air and to help achieve that we are investing £1.5 billion in ultra-low emission vehicles by 2021."
The most likely cause for the increase in ULEV's is believed to be down to more vehicles now being eligible for plug-in car and van grants. New registrations in 2017 included 46,058 cars and 1,241 LGVs of models that were eligible for these grants, which was 89% of all ULEVs registered for the first time.
The most common generic models of ULEV registered for the first time in 2017 were the Mitsubishi Outlander with 7,408, followed by the BMW 3 Series with 5,871 and the Nissan Leaf with 5,665.
Many ULEVs are hybrid electric or pure electric, as the use of battery energy reduces CO2 emissions.
At the end of 2017, 64% of licensed ULEV cars were petrol hybrid and 35% were pure electric in the UK. The remaining 1% were diesel hybrid and other technologies.
Editor's Recommended Articles