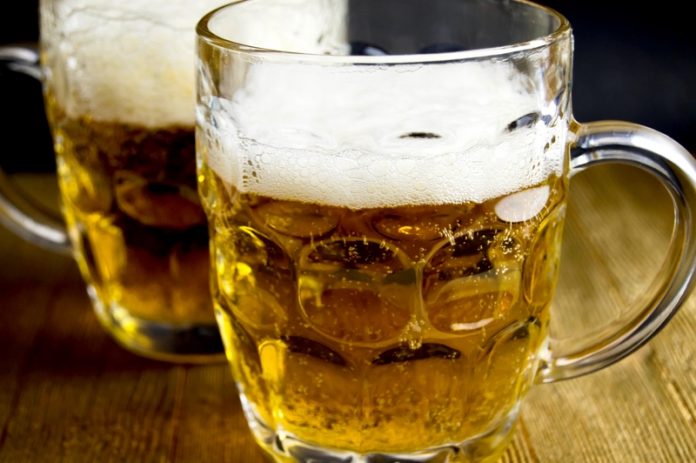 A new map shows that diagnosis of liver disease varies greatly across different areas of the country, with some places having a much higher mortality rate
A new atlas detailing diagnosis of liver disease, and death as a result, shows there is a stark contrast across different parts of the country.
Some areas see a mortality rate that is 8 times higher than others.
The map was published by Public Health England (PHE) and takes into account positive data a reduction in premature deaths (before the age of 75) and fewer admissions to hospital.
While some areas saw some improvement in these respects, Blackpool, for example, saw 30.1 premature deaths in every 100,000 people, whereas South Norfolk saw only 3.9 in every 100,000 – a 7-fold difference.
The study takes into account 39 indicators of the rate of liver disease, including alcohol-specific admissions to hospital.
The gap has widened over the last decade, and less affluent areas see a much higher rate of diagnosis than the most affluent parts of the country.
Those with liver disease in the least affluent fifth of the country die, on average, nine years earlier than those diagnosed in the top fifth.
The report emphasises the importance of this information being made available to health services:
"Sharing and publishing data on the burden of liver disease, the performance of services, expertise, practices and outcomes helps service providers to learn from each other and develop a more effective service based on population planning and patient need."
Underlying causes
PHE says that 90% of liver disease cases are caused by entirely preventable factors.
Obesity and alcoholism are the most obvious factors, both of which are far more prevalent in impoverished areas.
PHE includes a recommended course of action along with its data:
Improve the ability of the NHS to spot cirrhosis of the liver,
Recognise symptoms quickly and allow for speedy access to hospital treatment,
Work with charities to provide to vulnerable people who are most at risk,
Review data relating to end-of-life care for those with liver disease.
They hope that this new information will improve the state of care for liver disease patients, allowing doctors to spot those people most at risk and act accordingly to ensure they receive care.
Editor's Recommended Articles