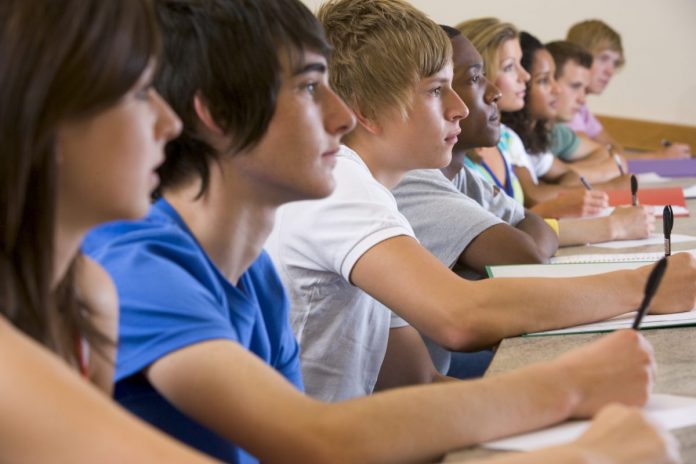 A new wealth gap study suggests that UK students from wealthy backgrounds are 18 times more likely to go to University
Charity Teach First has published a study revealing the extent of the wealth gap in UK higher education.
The report compared child poverty figures with University enrollment rates and found that areas with greater levels of poverty had far lower numbers of young people going on to higher education.
In parts of Derbyshire, only 5% of young people ended up attending University in 2015, compared to 80% in parts of Buckinghamshire.
Teach First blamed the disparity on a greater number of hurdles faced by children from deprived areas compared to their wealthier peers.
Teach First also say that Russel Group graduates earn, on average, £371,000 more over a lifetime than those with fewer than 5 GCSEs.
They also state that at GCSE level half of the students receiving free school meals achieved no passes higher than a D grade.
Rate of change
Universities minister Jo Johnson has said that the overall rate is improving:
"Recent UCAS data shows that young people from disadvantaged backgrounds are more likely to go to university than ever before, but we agree there is more to do."
Mr Johnson called tuition fees 'fair and equitable,' and claimed that dropout rates have reduced and those on free meals achieving good results are at a 'record high'.
However, Teach First believes there is still a long way to go and the Government has a responsibility to improve the state of social mobility.
Teach First founder and Chief Executive Brett Wigdortz called on the government to ensure children from disadvantaged backgrounds are given the same opportunities.
He said: "They're simply not given the same chance to reach their full potential, with less access to brilliant teaching and less guidance on how they can turn their aspirations into reality.
"More must be done by the government, universities and society as a whole to break down the barriers to social mobility that are preventing too many of our young people reaching as far as their potential allows."