Blisters, burns and blindness: why is giant hogweed in the news and what dangers does the invasive plant pose to the UK?
Considered to be the UK's most dangerous plant, giant hogweed has been found in Manchester and following an incident in Longsight Park in Bolton, it has become something of a cult plant in the last few days.
It has been reported that a four-year-old child suffered third-degree burns after coming into contact with the plant at Longsight Park. Warnings have now been issued across the UK and a plant tracker is available online.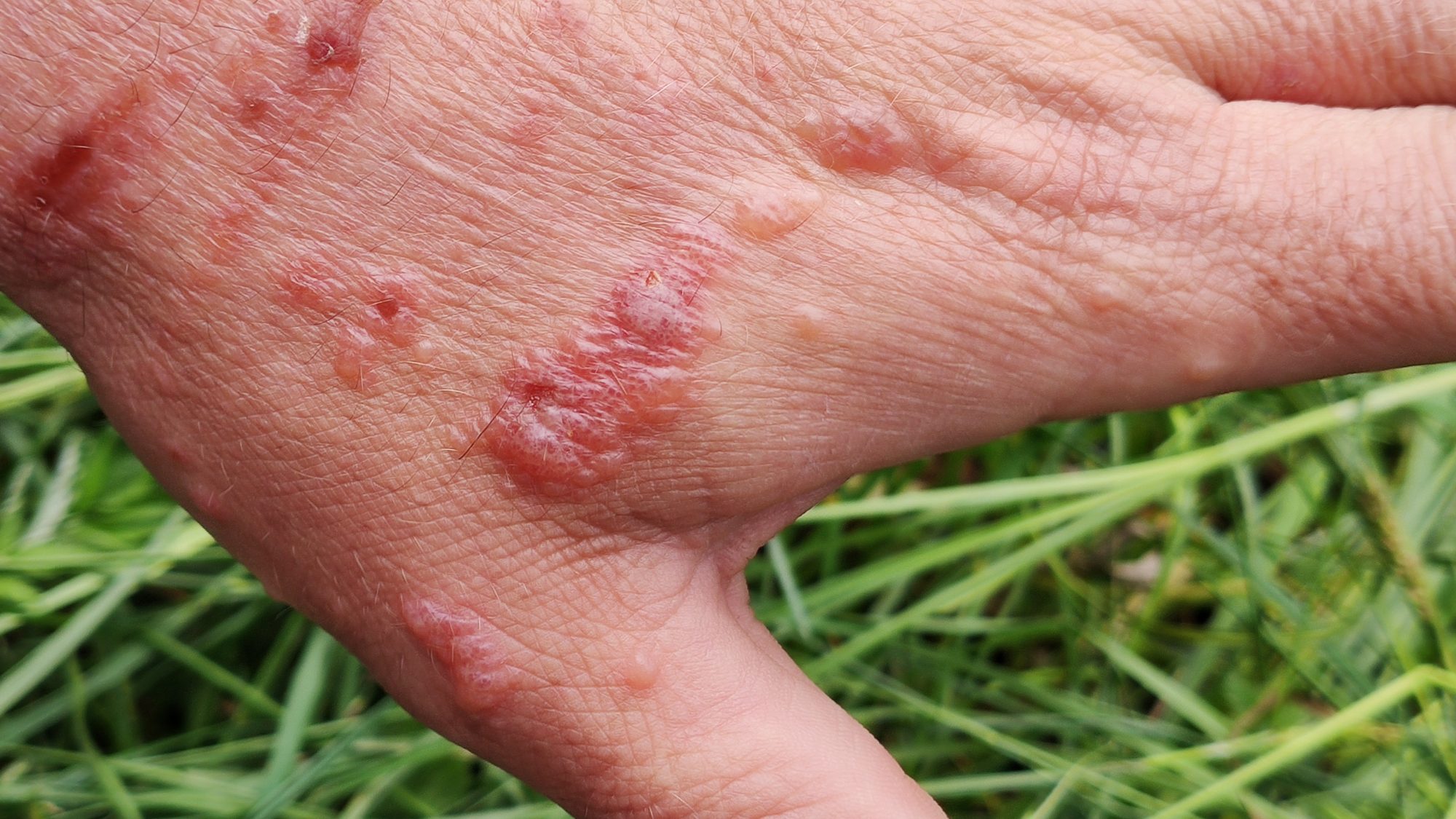 So what is this mysterious plant, and what are the dangers?
Giant hogweed (Heracleum mantegazzianum) is a huge, invasive plant that was introduced to Britain and Europe in the 19th century from the Caucasus Mountains. It was first documented in the Royal Botanic Gardens Kew Seed List of 1817.
Although some consider it an attractive plant, most gardeners decide to remove the plant because it is so dangerous. Cut stems and leaves remain active for several hours.
Not only is giant hogweed potentially invasive, but the sap can also cause severe burns to the skin. This is because the sap contains a chemical compound which makes the affected skin extremely sensitive to sunlight.
Upon contact with the plant, an individual will nearly always have a skin reaction. 24 to 48 hours after exposure blisters will occur and three to five days later, a colour change to the skin will be visible. This skin damage will take a very long time to heal and skin sensitivity to sunlight can last for years.
In some cases, something called phytophotodermatitis happens. This skin condition flares up in sunlight and is particularly dangerous because there is currently no straightforward treatment.
In a summary, giant hogweed can cause:
Rash
Blisters
Burns
Blindness
Sun sensitivity
It is advised that individuals do not touch the plant.
Giant hogweed versus cow parsley
Not to be confused with our native plant (Heracleum sphondylium), more commonly known as cow parsley, giant hogweed (Heracleum mantegazzianum) is considered its 'alien relative' and extremely dangerous.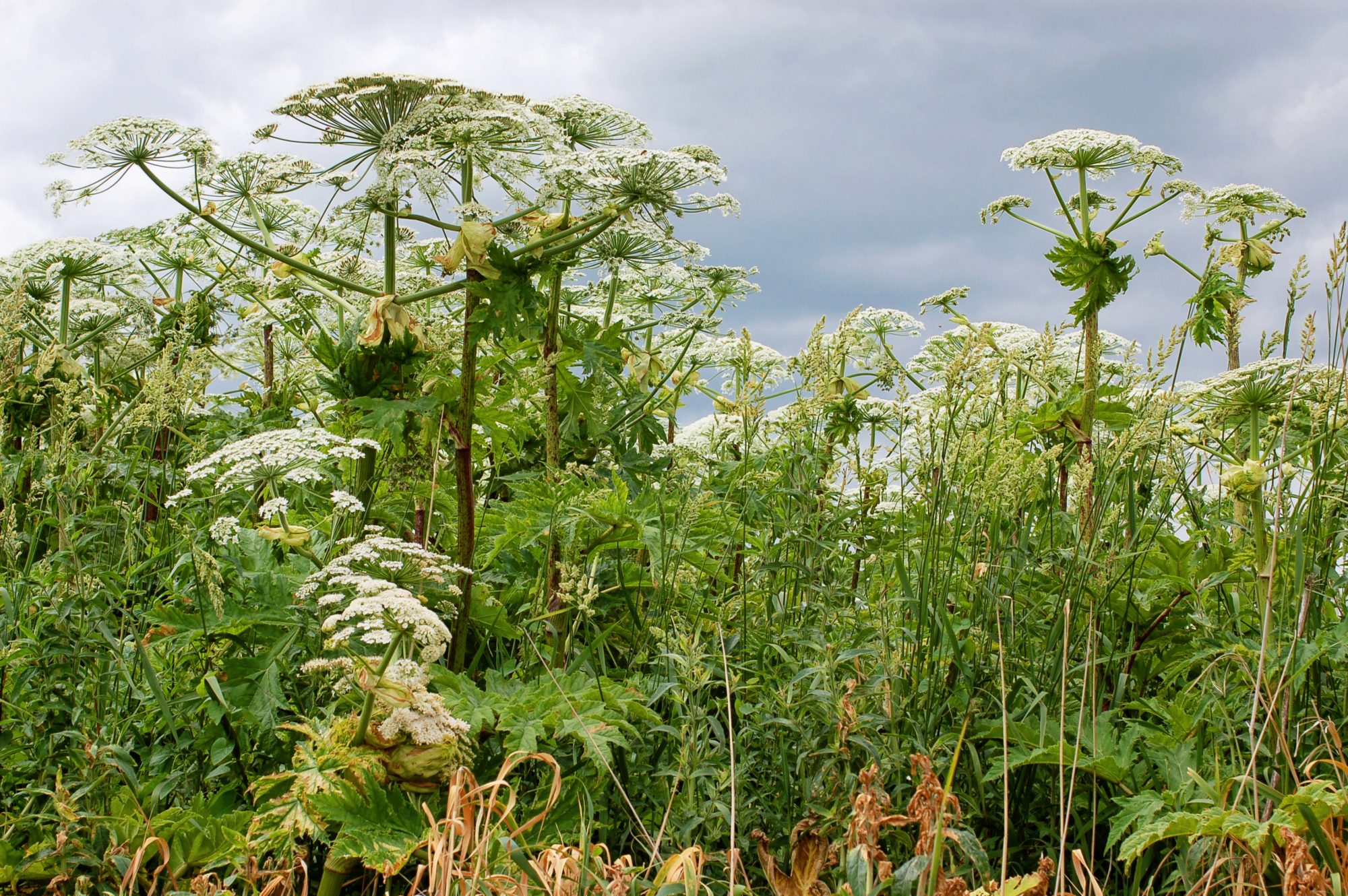 Originating in Southern Russia and Georgia, the dangerous plant can reach over 3m (10ft) in height and so it stands significantly taller than the native and harmless variety. Its spread can vary between about 1-2m (3.5-to 7ft).
The tall, cow parsley-like plant has thick bristly stems that are often purple-blotched. It blooms white flowers in upwards facing umbels. The flower heads reach measurements of 60cm (2ft) across. With leaves up to 1.5m wide and 3m long, they look similar to rhubarb leaves.
Although the plant is a biennial, giant hogweed does not always behave as a true biennial and some are perennial, reappearing year after year.
It is important to note the distinction between the two plants as native hogweed provides valuable habitats for other plants and animals and does not need removal, unlike its dangerous relative.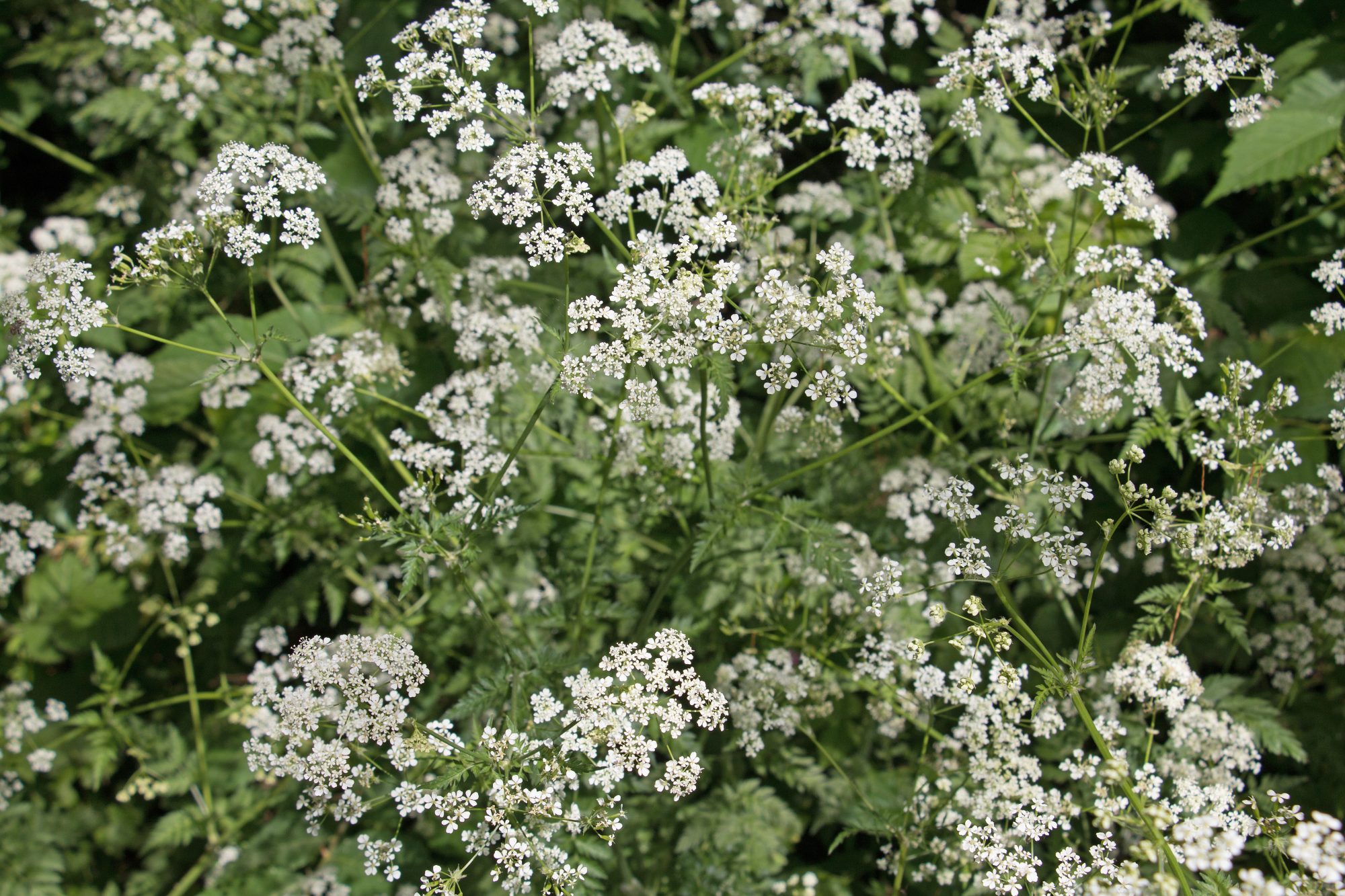 Where is giant hogweed found?
Giant hogweed can be seen from spring through to autumn. As it is an invasive species it grows extremely quickly and is normally found by river banks because its seeds are transported via the water.
However, the RHS has said that "gardens and allotments adjacent to infected woodland, heathland or common land" can be affected by the plant.
Editor's Recommended Articles