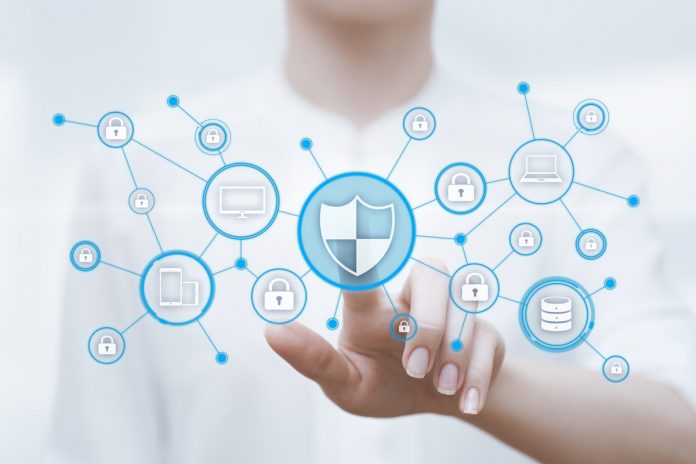 Daren Howell from Sungard Availability Services explains why businesses today need to be ready for anything when it comes to using reliable technology
It's easy to take for granted or forget the extent to which our lives now rely upon technology that is always on. Every now and again, however, something happens to remind us of this reliance and it's often an uncomfortable situation for everyone involved. Sungard Availability Services predicts that as IT environments become increasingly complex, unfortunately, these types of incidents are only going to increase.
Over the past few years, there has been a steady rise in demand from businesses for recovery services, reversing what was a long-established downward trend. Businesses are facing an evolving threat landscape, with an increase in malicious cyberattacks, alongside changing working habits and the emergence of more complex technologies such as artificial intelligence (AI) and the Internet of Things (IoT).
Sungard AS, a leading provider of information availability through managed IT, cloud and recovery services and certified with Cyber Essentials Plus for its UK government Cloud Services offering, produces an annual Availability Trends report. This reveals that there are four key areas where businesses are struggling to remain available:
Taking care of bricks and mortar
When it comes to technology investment, businesses have been, quite rightly, very focused on protecting themselves against the cyber threat and the recent and globally widespread WannaCry attack is a good example of why these concerns are well founded. However, businesses also need to ensure that they are maintaining the physical fabric of their business and IT environments too.
This year's analysis showed that eight out of ten invocations are due to workplace incidents and 2016 saw the highest level of environmental issues since the annual analysis began over two decades ago. As well as ensuring a robust and secure virtual infrastructure, businesses also need to pay closer attention to the environment in which they house their employees and hardware.
Powering the people
It may surprise some that something as simple as maintaining power to the workplace is a real issue for businesses. Despite power outages consistently making the top three reasons for businesses to invoke their recovery plans, these instances are on the rise for the third successive year, now accounting for one in four failures.
Staying in touch
Issues arising from communications-related failure have been on the up for several years and are the current joint leading cause of business invocations (power and hardware being its bedfellows). This increase has gone hand-in-hand with the growing trend for more flexible working practices to attract today's employees in tandem with the mobility modern devices afford.
This requires robust, resilient, voice and data communication technology to be available. If employees are unable to communicate with each other, not only do productivity or efficiency plummet, but there is also a significant impact on staff morale, their ability to provide support to customers and ultimately do their job. In light of this, is it surprising that only 11% of businesses' mission-critical applications are suitable for use on mobile devices.
Trustworthy technology
Being able to trust the hardware on which a business depends on is absolutely vital and although the number of invocations made as a result of technology are maintaining a downward trend, issues relating to hardware failures are increasing substantially – by 140% in 2016.
Businesses must be prepared to respond
When an incident like this occurs, as it inevitably will, it is crucial that organisations are able to return to business as usual quickly. Today's complex IT environments make this a far from straightforward task.
Recognising this, Sungard AS introduced its Act with Assurance mobile app, which ensures businesses are ready for any potential business interruption. The app coordinates with its existing Assurance Software platform to provide a more interactive, efficient way to manage business continuity. It delivers individualised playbooks to recovery team members for each test exercise or actual event, direct to their mobile devices.
"The most important part of managing an incident is communication. It's also the biggest challenge recovery teams face," says Ted Marquardt, Senior Product Manager at Sungard AS. "Unfortunately, when disaster strikes, it is not uncommon for incident responders to find themselves frustrated by plans in static, outdated PDFs or binders, or to be interrupted by conference calls with requests for updates. These barriers to recovery lead to gaps in communication during critical times. The Act with Assurance app gives recovery teams the ability to interact live through a new communication channel, which is absolutely essential to effective incident recovery."
Act with Assurance real-time messaging capabilities are critical when time is of the essence. Incident coordinators can stage task assignments and monitor up-to-the-minute task progress, streamlining communications during an event. Responders see their customised task lists at a glance, allowing them to stay focused and problem-solve and they can provide updates with minimal interruptions by simply tapping their smartphone screen. Updates then feedback to the Command Centre in Assurance, bringing teams together at just the right time by facilitating better communication while the recovery is underway.
"Apps for other business continuity software are merely portals to the existing sites with no additional functionality. Act with Assurance is a native app developed as a powerful extension of Assurance's incident management solution, building on the business continuity data our customers are gathering with Assurance," Marquardt continued. "Other business continuity software companies are focused on planning. We see a significant need in business continuity to evolve from plan building to plan execution. And we believe this app is a major step in getting there."
With the ever-increasing threats businesses face today, they must be ready for anything to avoid losing customer trust, harming revenue growth or in the worst cases, putting the future of the company in jeopardy. Act with Assurance guides businesses through an effective recovery step-by-step.
Please note: this is a commercial profile
Daren Howell
Sungard Availability Services
Tel: +44 (0)800 143 413
Twitter: @SungardASUK