Lisa Smith is the first keynote speaker to be named for the Agile Business Conference 2019
Lisa Smith, a global community influencer with more than 14 years' experience of influencing strategy for boards of directors, American corporate C-Suites for Fortune 100 companies including one of the USA's largest electric power holding companies, as well as smaller businesses, will open day one of the two-day conference by discussing Agile Leadership: Enabling Agility by "Unleashing the Unspoken".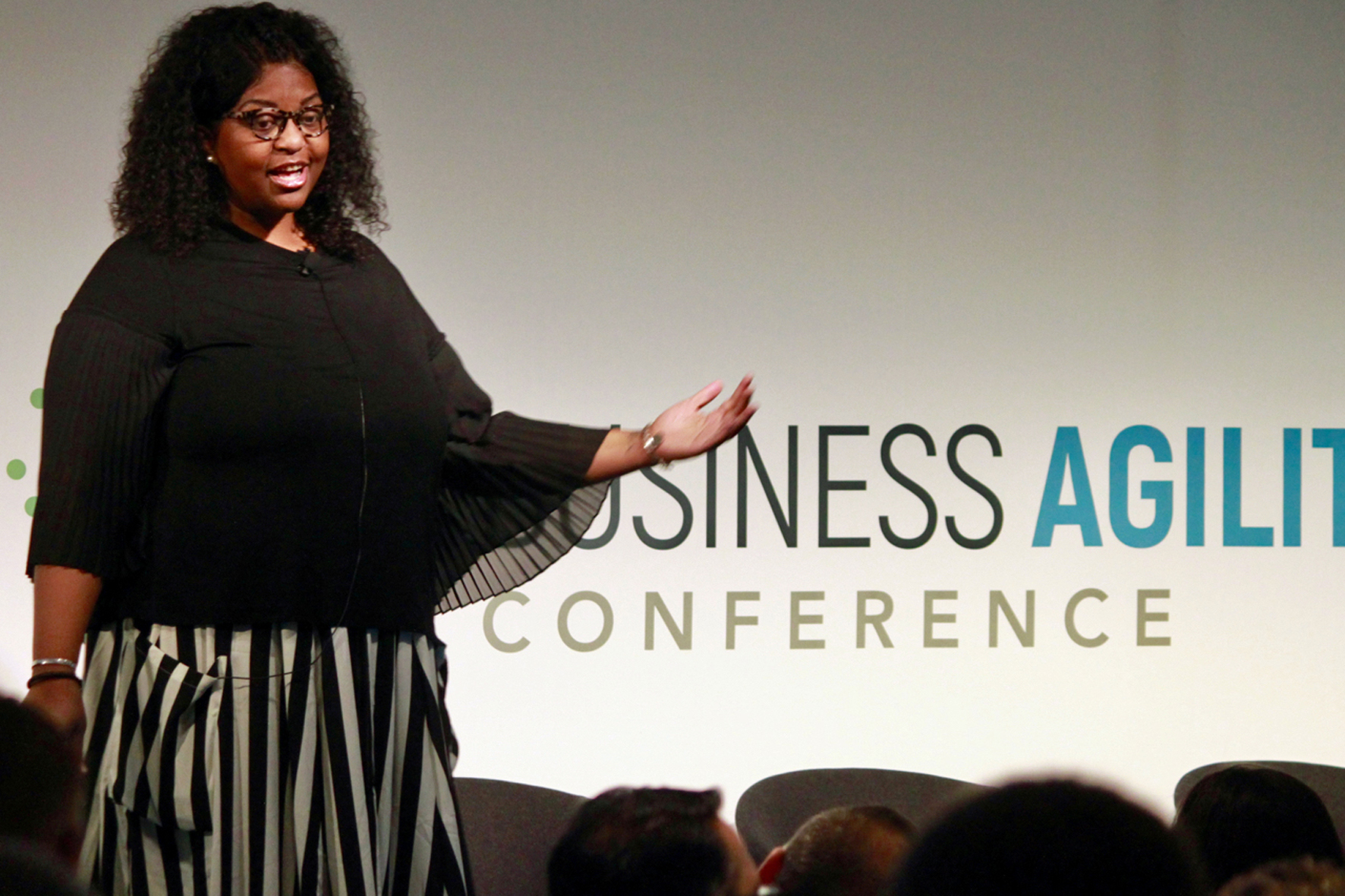 Lisa develops Business Agility systems that help organisations to sense, adapt and respond to emerging customer behaviour patterns, regulatory changes and market shifts, helping companies stay one step ahead of their competition.
The Agile Business Conference is the longest running agile conference in the world, with this year's being the 17th event, and brings together agile practitioners and leaders and senior professionals from the UK and Europe, including C-suite executives, directors and managers.
Co-hosted by the Agile Business Consortium and the Business Agility Institute, and taking place on September 25th and 26th at 155 Bishopsgate, London, this year's event will be making the Case for Business Agility.
Announcing Lisa Smith as the first keynote speaker, Radhika Jensen, Deputy CEO of the Agile Business Consortium which celebrates its 25th anniversary this year, said:  "As a global community influencer, Lisa is an exceptional opening speaker for what promises to be our most interactive conference yet, with facilitated discussions, workshops, and tools sessions. We are very excited to have her join us."
More details of speakers and the programme for the conference will be revealed over the summer on Twitter and LinkedIn under the hashtag #AgileBizConf19.
Early bird tickets are available from agileconference.org until the end of June.
For more about Business Agility and the Agile Business Consortium visit agilebusiness.org
Editor's Recommended Articles