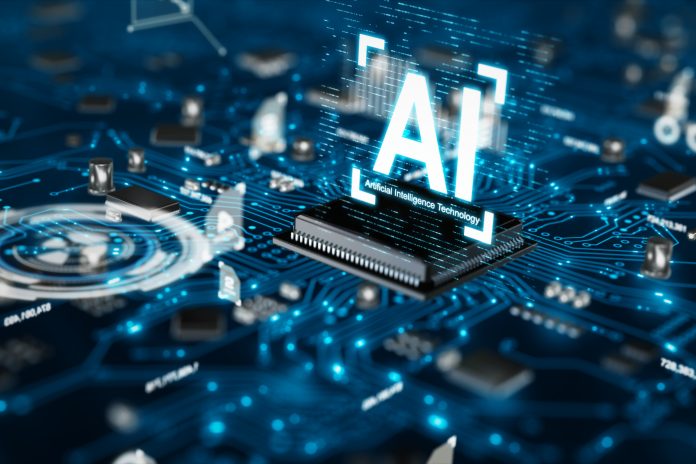 Sal Murdoch, Marketing Director at Fiscal Technologies, discusses how AI can be used to simplify complexity and deliver clarity across public sector procure-to-pay
FISCAL Technologies has a strong footprint in local government, working with a large number of local authorities, the NHS and other government bodies who now proactively retain and protect their cash by using our Artificial Intelligence (AI) powered payables assurance solution.
While a need to focus on cost savings and efficiencies in the public sector has been present for some time, the COVID-19 pandemic has reshaped finance priorities, deepened funding gaps and created new operational challenges.
Finance ERP and P2P systems – often described as the heart and lungs of a company – are known to have vulnerabilities and can be open to fraud. According to fraud experts, each organisation has a one in three chance of experiencing internal fraud this year, with the average losses in the region of £1⁄2m.
Working closely with our customers, we can see how they have adopted P2P 'best practice', have streamlined their resources and created more effective finance operations. By proactively identifying potential errors in accounts payable and analysing route causes, they have seen tangible returns in terms of cash management and a significant reduction in finance administration, audit management and regulatory reporting.
Careful application of AI
Using NXG Forensics® our customers forensically analyse 100% of payables transactions before payment. The SaaS platform delivers exceptional accuracy by applying 100s of AI-powered tests, financial logic and sophisticated algorithms to achieve complex forensic analysis of 100% of the payment transactions, in just 30 minutes per day.
Using AI to determine and validate tests- not only speeds up the transaction analysis but also ensures the depth and constancy of analysis, achieving in minutes the results that a team of AP staff can deliver in days. The proper use of AI 'to increase speed and accuracy of analysis' ensures that the solution does not determine the result or make decisions on the outcomes. The careful application of AI supports both people and processes across finance, highlighting and prioritising issues for attention by experienced responsible staff.
"This has enabled us to not only uncover complex payables errors and recover £100k's of lost working capital, but now also provides preventative assurance, eliminating future payment errors and the risk of invoice fraud."… AP Lead, Local Government.
Reducing complexity in shared services
A shining example of success is within NHS Shared Service, one organisation centralised 11 distinct finance teams into one complex finance environment. The shared service transition team were secure in the knowledge they could reduce the risk of financial loss during transition by using our solutions so that they could focus purely on building the shared service team's processes, technology and controls.
The team kicked off the finance transformation programme in the full knowledge that they had significant issues with suppliers and payments. They had identified a high number of errors through existing finance processes:
High tolerance of payment without PO
A poor invoice image capture
Unmanaged Master Supplier File
Acceptance of retrospective purchase orders
Significant number of internal cross payments
Upon implementation of FISCAL's solution, they quickly introduced new process improvements and efficiencies that saved both time and money. Using reports and dashboards that detail performance, route cause analysis and supplier trends they identified areas of concern and quickly addressed issues. This enabled them to hit the target within the Public Sector Pay Performance and Practices Guidelines.
The AP team's key performance indicators (KPIs) demonstrate how they are working more productively. By recording the error reason code in FISCAL's solution, they have been able to identify trends, analyse route causes and change processes.
The payment run is no longer held up because of an anomaly. Each team member uses the solution for less than an hour a day, to review only prioritised risks, and the reasons why, which rapidly increases query resolution. This is all that is needed to provide the assurance necessary to safeguard the organisation's supplier spend across the shared service.
"We immediately saw the potential of Fiscals platform. By running a daily automated check we know we are ahead of the game in preventing any erroneous or fraudulent payments."
Adopting FISCAL's solution had highlighted duplicate and unused records in the Master Supplier File, which if left unchanged were a fraud risk. It has also ensured that all eleven business units score well in payment performance tests. Satisfied with the strong controls and visibility in place, their internal audit department is confident that there is now good governance, and that it receives substantial assurance in relation to duplicate payments.
"We've not only reduced costs but have changed the way the shared service finance function is perceived across the business. Using FISCAL's solution, we've been able to elevate the AP function to the boardroom". Shared Service AP Manager
NXG Forensics available to all via G-Cloud
Ultimately, the current climate has created an increased risk environment for organisations and it's therefore critical that those organisations focus on their people, trusting accounts payable and giving them the best tools to elevate and empower them.
Now available on the G-Cloud framework, it is easy to implement with any ERP solution and quick to deliver return on investment.
"FISCAL's solution delivered a rapid and significant return on investment. The Trust now has a proactive solution to safeguard its funds, and I am very happy with the results and assurance this provides." Chief Accountant, NHS Trust.
In addition to cost-saving and cash recovery, we also see our customers realising considerably more valuable in long term cost efficiencies, such as a reduction in payment queries and time spent on supplier administration and resolving queries and errors, thus enabling AP staff to focus on more important, revenue capitalising activities.
FISCAL Technologies is a world-leading provider of forensic solutions and services that empower purchase-to-pay teams across the globe to protect organisational spend. Our award-winning, cloud-based risk management platform is used on a continuous, preventative basis to protect supplier spend and drive process improvement.
Since 2003, FISCAL has safeguarded hundreds of millions of transactions and is now relied on by leading private and public sector organisations.
Please note: This is a commercial profile
Editor's Recommended Articles