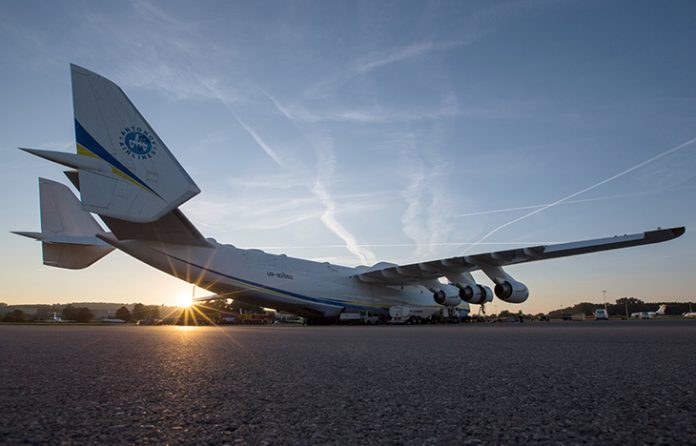 Air freight and cargo firms play an important part in the fight against COVID-19 as the industry works to deliver life-saving medical equipment and PPE to frontline staff
The UK's airline industry (and indeed the global marketplace) has been incredibly hard-hit by coronavirus, with the U.S. the latest country to impose a temporary ban on overseas travel and immigration.
From the UK perspective, the industry is urging ministers to further extend the government's emergency wage subsidies, warning that it will face a sustained and significant cash crisis with the demand for flights unlikely to increase for months.
At the forefront of this charge is British Airways, who have already had to furlough huge numbers of staff as a response to the global pandemic. However, this is just one leg of the aviation industry.
The importance of air cargo airlines
On a fundamental level, it makes sense that air cargo firms should be at the frontline in the fight against coronavirus. After all, cargo planes typically have a minimal number of people travelling on-board, making social distancing far easier and more organic. Not only this, but the reduced number of passenger flights has also reduced the cargo capacity on commercial planes, creating a significant void that specialist firms have been happy to fill.
This is particularly relevant in the case of crucial frontline equipment such as PPE, ventilators and reliable testing kits. More specifically, there remains a huge demand for such items throughout the western world, and cargo planes enable high volumes to be delivered in bulk as and when required.
This was borne out by a recent collaboration between Agility and air charter firm Chapman Freeborn, who pooled their resources to deliver 287 items of large-scale medical cargo. This haul included CT scan and MRI machines, which were delivered to four under-served hospitals in Male (which is located in the Maldives).
This was quite a challenging and complex project, primarily because of the core logistical challenges presented by COVID-19. The cargo also had to be funnelled through Dubai, after individual items had been sourced from China, France, India, Japan and the U.S.
To overcome these challenges, the two firms chartered a Boeing 747, which is large enough to carry all the cargo during a single flight to the Maldives.
How else have cargo firms helped the battle against COVID-19?
This service is crucial in the current climate, with countries such as the UK struggling to provide their healthcare workers with adequate PPE.
Interestingly, Chapman Freeborn has also been involved in a number of projects aimed at helping those impacted by COVID-19. One of these sought to repatriate individuals who found themselves stranded in the Middle East and increasingly metropolitan regions such as Dubai following the introduction of stringent lockdown measures.
In this instance, the Chapman Freeborn brokerage teams completed large-scale repatriation programs from the Middle East and South America to locations in the U.S., Asia and across Europe.
These efforts have proved crucial, thanks to the evolving and flexible rules set at local borders and the widespread cessation of passenger flights. The respective governments in India and the UK also choose to impose their own lockdown rules relatively quickly, leaving many stranded and unable to make the requisite plans.
So, while passenger flights may remain grounded, it's clear that air cargo firms are more important than ever in the fight against COVID-19.
Editor's Recommended Articles