Following its inception last year, the Blockchain Live event returned to the Olympia in London yesterday (Wednesday 26th October), to host another stellar line up of Blockchain founders and innovators
With over 60 exhibitors and over 100 experts spanning the breadth and depth of the Blockchain industry to present talks and demonstrations of their products and services, the event covered all grounds for visitors looking to learn the very latest from the world of Blockchain.
Specialists discussed the mainstream capabilities that blockchain technology has to enhance business practices, how local and national government can work to enhance efficiency in their systems through the adoption of the technology and how those already familiar with blockchain can further disrupt traditional business models.
Speakers from major financial institutions such as Richard Crook the head of emerging technology at RBS, captivated the audience with an exhilarating talk on tokenisation and cryptocurrencies and how they can be utilised to transform the financial services of the future.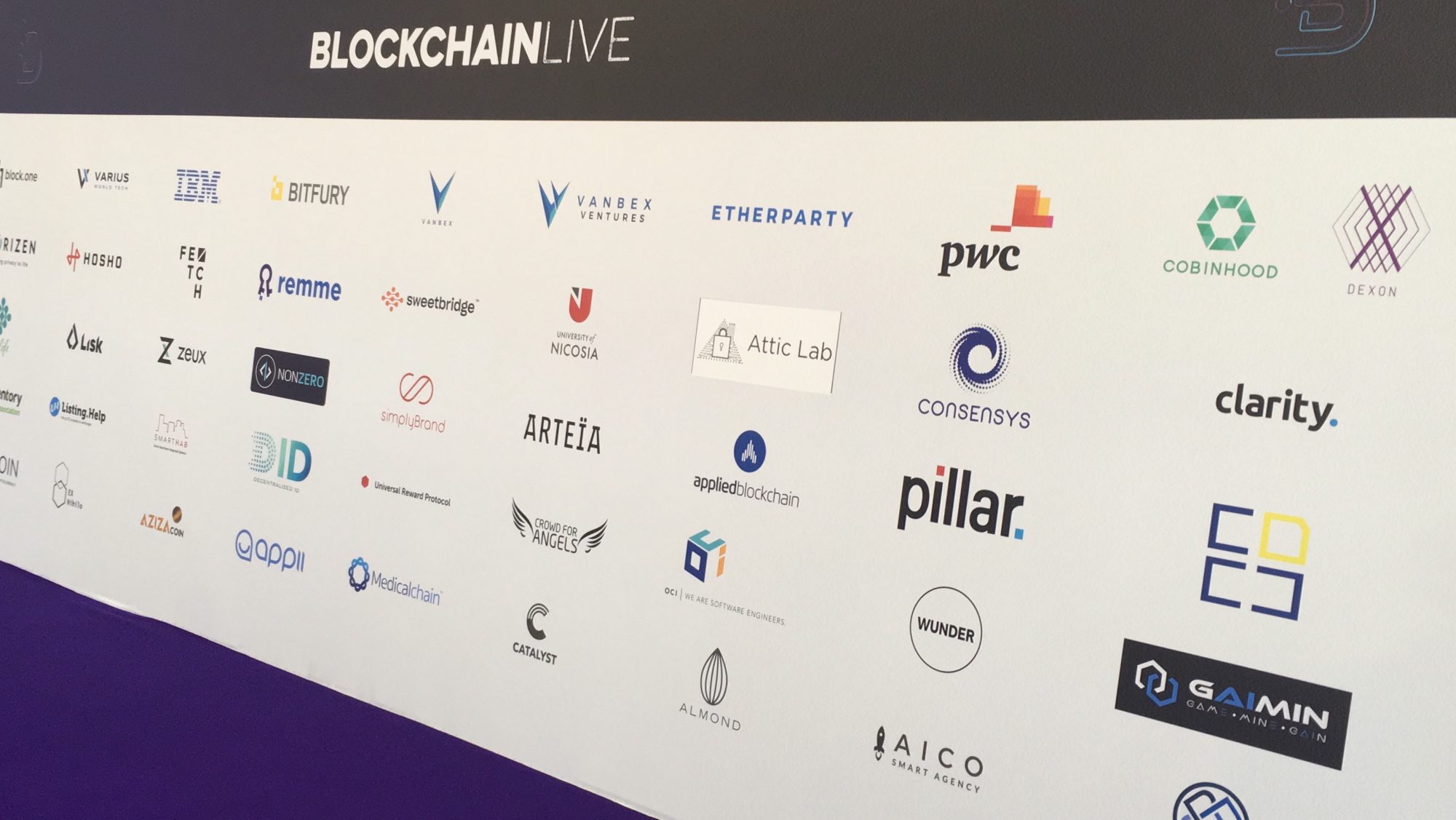 Talks were held across a number of theatres including; the Leaders Summit stage, C-Suite stage, the Fintech Platform, the Govtech Stage, the Technology and Developmental stage, the Product Journey stage, Crypto stage and the Blockchain Energy forum.
On the Product Journey stage, Serg Metelin head of developer relations at Block.one shared his thoughts on how to drive blockchain mass adoption: ""Popularizing the benefits of using blockchain technology while making it as invisible as possible for the end user is part of the puzzle in bringing about mass adoption."
Later on in the day, James Watson the CEO of SolarPower Europe discussed how to galvanise renewables with blockchain: "Blockchain enables us to create global scale utility platforms to automate and verify complex processes between parties and conflicting interest".
By exclusive invite only, the C Suite Stage, in partnership with the Blockchain Research Institute (BRI), gave senior business leaders the opportunity to learn how blockchain technology can be used throughout the industry to provide better speed to market, more efficient business practices and improved customer satisfaction.
A new feature at this year's event was the 'Start-Up Pitch' located in the investors zone –  the place to be for investors looking to see and understand exactly why they need to invest in blockchain technology.
The event will return next year on the 25th September 2019.
Editor's Recommended Articles