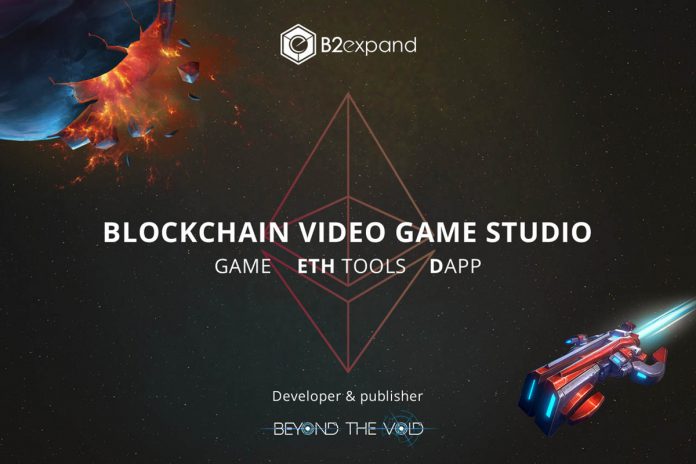 B2Expand, headed up by CEO Manon Burgel, is making an important contribution to advancing the video game industry with blockchain technology, as this profile details
B2Expand was launched as the brainchild of the Burgel family. Stemming from a video game project, Beyond the Void (BTV), was the first French team to utilize an ICO model to develop and launch a video game with blockchain technology in mind. Upon the ICO's success in Nov 2016, the family formalized their vision under the name B2Expand in January 2017 to support continued development. The team is led by Eric Burgel as Chairman with his daughter, Manon Burgel, overseeing daily operations as CEO. Her brother, Rémi Burgel, is their Smart Contract Developer, working alongside Maxence Burgel, their uncle and Lead Concept Artist.
The company vision is a simple idea with a grand design: "Bringing back true ownership to the players." Advancement of the video game industry with blockchain technology empowers game developers and players by creating a transparent relationship between them. B2Expand pushes the boundaries of blockchain implementation by building DApps (decentralized applications) and Ethereum Tools to be used inside of video games. Game design, programming, production, and distribution is all possible because of the blockchain.
Their first project, Beyond the Void, is available on Steam in Early Access with the full launch anticipated on October 24 this year. Players can interact with the game's stand-alone BTV web shop, the Nexarium, to buy, sell, and trade in-game assets on the blockchain with other players. A beta test for the decentralized mobile app will be introduced in September, leading to a final update in October to improve player experiences by replacing the former web shop.
With its melding of blockchain and games, B2Expand is committed to building the future of gaming, having participated in Ubisoft's start-up program from September 2017 to February 2018. Convinced of the blockchain community's interest in video games, B2Expand brought together leaders in these fields at their Blockchain Game Summit in late September 2018. Their goal is to push for the creation and implementation of common industry practices in favour of players and thus build a collaborative market to make video games more democratic.
A blockchain company that's also a successful game studio, they offer consulting and development services for companies looking to craft their dream DApp project. By providing blockchain tools for game developers, contributing technology articles, and leading the industry through educational events, B2Expand looks to inspire a unified approach for using blockchain to build the games of the future, today.
Please note: this is a commercial profile
Manon Burgel
CEO
Editor's Recommended Articles