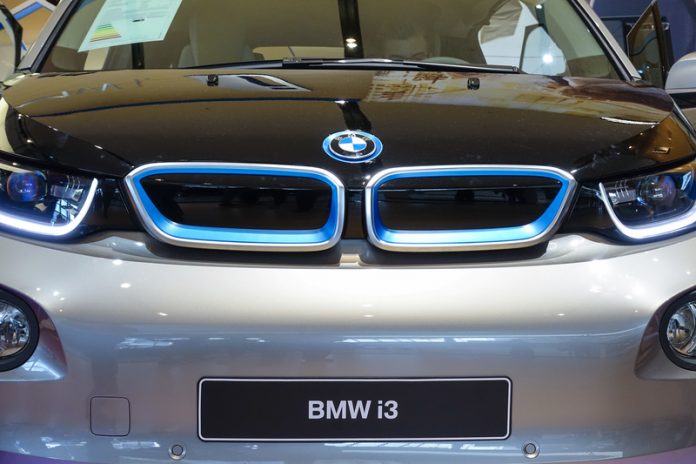 Automakers focus on sophisticated tech integration to create superior in-car luxury experiences and deeper customer engagement, argues Research Associate from Frost & Sullivan, Pooja Bethi
Autonomous, Connected, Electric and Shared (ACES) is the new mantra transforming the mobility industry. Taking up the chant, premium automakers are focusing more than ever on electric vehicles (EVs) to combat rising pollution levels and stringent emission norms. 
The EV luxury space is on turbo-charge and rapidly outpacing its internal combustion engine (ICE)-powered counterpart owing to the transformative impact of the ACES trend. Premium brands such as JLR, Volvo, BMW, Mercedes, the VW Group and Cadillac are introducing various plug-in hybrid EVs (PHEVs) and battery EVs (BEVs) in their lineup.
By 2025, about 50 PHEVs and 25 BEVs will be introduced by luxury or premium car manufacturers. Frost & Sullivan analysis projects that the luxury EV market will experience a compound annual growth rate (CAGR) of 28.3% in the time frame of 2017 to 2025 and realise sales of about 1.8 million units by 2025 in Europe and North America alone.
So how will the ACES trend shape the future of the luxury EV industry? What will be its impacts and implications?
Autonomous technologies will be highly compatible with EVs, with the high power required by autonomous technologies being supplemented with bigger battery packs. Moreover, flat-battery packs, like those of Tesla's, will be an added advantage in achieving higher levels of autonomy as they open up cabin space, enabling improved in-car experiences and superior driving dynamics and performance. Lightweight seats that can rotate 180°, retractable steering wheels, panoramic views, moving control panels that adjust to the passenger's position, wrap-around displays, bigger screens and premium eco-friendly interior materials will change the dynamics of a traditional car experience.
Wireless charging is another hot trend with a slew of luxury car manufacturers including Mercedes, BMW and Audi planning on featuring static wireless charging on their upcoming PHEV models. Dynamic wireless charging is expected to revolutionise autonomous luxury EVs by enabling a seamless journey without having to stop for a charging station. The challenge here will be to promote the large-scale deployment of charging station infrastructure and ensure that charging occurs optimally during transmission.
With electric drivetrain becoming increasingly standardised, human-machine interface (HMI) will emerge as a key differentiating factor in the strategic arsenal of luxury EV car manufacturers. The EV cockpit is expected to undergo massive changes over the next five years: AI-based applications, telematics, the Internet of Things (IoT) and vehicle-to-everything (V2X) communication will be crucial elements on which consumer decisions will pivot.
Augmented head-up display (HUD) with interactive EV display elements such as dynamic maps of charging stations, virtual information on battery charge and range, EV-specific eco route and free EV parking zones will become the norm. Leveraging AI and predictive analytics will improve overall range through the optimisation of battery use. Clutter-free, simple, highly energy efficient and lightweight user interfaces (UIs) will be designed exclusively for EVs.
Another trend that will transform the luxury EV market is the changing perspective on vehicle ownership. Newer business models are expanding beyond the traditional product-centric approach to focus on the overall customer experience. Subscription-based models are being touted as the next big thing where customers can opt for different EV models – long-range EVs for long distance travel and smart cars for intercity commuting – based on their needs. Such flexibility will be attractive for future luxury EV customers.
The automotive industry is in the midst of another tectonic shift: from a narrowly defined, product-centric approach to the concept of mobility-as-a-service. The BMW-Daimler collaboration for car sharing, ride-hailing, parking locator and EV charging services is indicative of this trend. The objective here has been to create a unified digital ecosystem that accelerates the transition from private car ownership toward multimodal mobility use. This move not only ensures that these two mobility powerhouses complement each other in the creation of this future mobility ecosystem for their combined consumer group but also shows that conventional notions of vehicle ownership are becoming obsolete.
Impact of ACES on luxury retail strategies
Unlike a conventional car purchase, EV consumers need to be educated about an array of related issues ranging from the technology that underpins an EV to the dynamics of battery charging. Vehicle manufacturers, therefore, need to reinvent their retail strategy to accommodate newer business models and develop favourable consumer experiences around a luxury EV. They need to enhance the customer purchase journey through a targeted strategy that integrates retail paradigms with the relevant technical support. For instance, digital stores and retail formats such as pop-up stores that leverage virtual reality and augmented reality technologies will improve consumer understanding of EVs and facilitate the purchase experience.
Importantly, vehicle manufacturers also need to create an ecosystem that supports an EV-centric consumer lifestyle. This would mean not only providing the physical product, but also diversifying into complementary premium products and services in collaboration with third-party vendors from different verticals. In other words, it will become essential to look beyond solely the product to develop a high-quality customer experience that promotes a sustainable transition to luxury EVs and drives competitive differentiation.
For example, Tesla has not only disrupted the luxury EV industry but owns all the aspects of the ecosystem, from in-car software systems, batteries and other components, to charging infrastructure (home and destination), utilities, pre-owned car services and autonomous tech software. This ensures that they can provide a 360° holistic solution, while others depend on external suppliers for end-to-end solutions.
Overall, evolving dynamics will push OEMs to innovatively integrate services and experiences to transform the entire luxury EV ecosystem.
For a more in-depth analysis on the future of luxury electric vehicle market, please see our recent research on Future Trends in the Luxury Electric Vehicle Market in North America and Europe, 2016–2025.
Pooja Bethi
Research Associate
Frost & Sullivan
Tel: +91 (0)22 6160 6666
https://in.linkedin.com/in/poojabethi
www.twitter.com/Frost_Sullivan
Editor's Recommended Articles