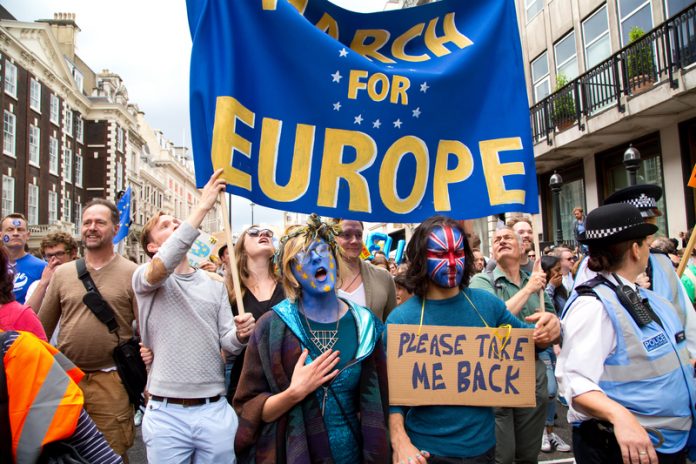 Article 50 author Lord Kerr has said that it would still be possible for the UK government to cancel Brexit, even if a date for departure is set
The former UK ambassador to the EU said that the UK would be able to cancel Brexit right up to the moment it leaves the European Union.
He accused members of Theresa May's cabinet of presenting misleading information that Brexit was irreversible.
His comments came shortly after the government confirmed it wanted to set a deadline for 11 pm GMT on 29th March 2019.
He said that there are provisions in place that would allow more time for negotiation and referenced David Davis's view that democracies must be allowed to change their minds.
He cited changes in circumstances since the Brexit vote that could affect the decision, saying:
"The costs of coming out are rather different from what it said on the side of the battlebus."
"The complexity of coming out was not entirely explained and the effects of coming out on, for example, the NHS or jobs, these things are not what the electorate knew about at the time."
He added that the government was 'entitled' to change its views if 'new facts emerge'.
Brexit documents
Kerr's comments come after a vote to release documents detailing the full effects of Brexit.
After campaigning from the Labour party the vote to release the papers was unanimous, with some MPs accusing the government of keeping them hidden to hide the negative impact of Brexit.
Kerr said that the British public have a 'right to know' the whole picture and there is 'nothing in Article 50' to stop them changing their minds.
EU negotiator Michael Barnier said that the time was approaching for Britain to reveal its position on citizen's rights, the financial settlement, and the Northern Irish Border.
The Organisation for Economic Co-operation and Development (OECD) said last month that a second referendum would have a significant positive impact on the economy, and warned that amid Brexit uncertainty the economy could be expected to grow by just 1% a year.
Editor's Recommended Articles