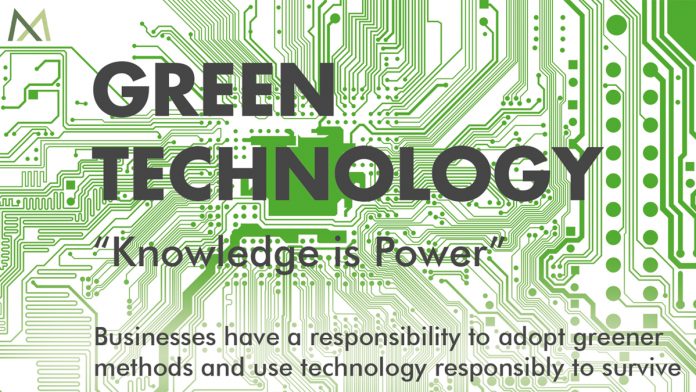 Danny Pay, Director of Maximus Green outlines that businesses have a responsibility to use green technology such as Artificial Intelligence (AI) to survive
Technology is a wonderful thing; with those small glimpses of the future from sci-fi films are now realities. We have Artificial Intelligence (AI) managing our homes and businesses and automation software streamlining every process. In fact, there is a gadget out there that can help with almost every bit of our daily lives.
However, a lot of technology runs on electricity, a need which presents endless issues for those concerned with global warming, climate change and all things green. This is where the use of smart tech or green tech comes in. These energy efficient technologies claim to, but, are they actually helping? Can one technology not only replace another but actually help to save the planet as well as money on your bills?
A current, trending example of smart green technology is the smart meter. They're being rolled out across the country to help consumers understand their electricity and gas bills in more detail. You probably have one in your home right now. As Smart Energy GB describes:
"Everyone in Britain will be offered a smart meter by their energy supplier as part of a national upgrade to our energy system. This means the end of estimated bills. No more having to read the meter or trying to work out your bill. No more strangers coming into your home for meter readings."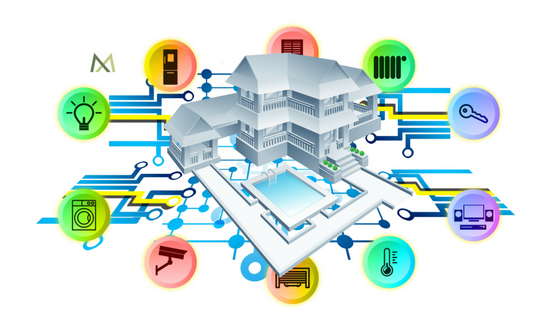 As the old phrase goes, "knowledge is power", so an up-to-date, clearer reading of exactly how much energy you're using and what this will cost you is very valuable. By keeping you aware of your expenditure, smart meters are showing consumers where they can cut costs, reduce their energy usage and perhaps most importantly, find ways of making their whole heating and energy systems more efficient.
Currently, a lot of business owners use smart meters and the information they provide to implement energy saving programmes and track how much they've saved, as well as help project costings for the next quarter. For energy-intensive industries, this could mean huge savings of hundreds of thousands, if not millions in fuel bills.
Smart meters are simply a small part of a larger growing industry of new technology designed to help people not only save money, but be more aware and vigilant about their energy and fuel usage.
One of the smartest switches (pun intended) one can make is installing smart lighting systems. The popularity of smart lighting systems comes from the fact that they save businesses money by cutting energy usage. The use of LED bulbs, motion sensors and a decentralised monitoring system can all help to save massive costs for not only domestic users but also commercial ones.
Smart lights turn themselves off whenever a room is left unoccupied. No more employees leaving the lights on! Imagine the energy savings a green technology system like this would have on a particularly large building or site with several buildings, especially ones with a lot of footfall such as schools, hospitals etc. Smart lighting systems can also connect to the internet and be adjusted remotely, making sure you're always aware and in control of your lighting usage. Even if that sounds too rich for your blood, simply changing bulbs from old to new LED ones can save domestic users £240 a year on average (extrapolate that to your commercial size and see the benefit). There is so much choice and it's so easy to make improvements, you're a fool if you don't.
Another great energy saving option is smart heating systems. They have similar benefits to smart lighting systems in that they can connect to the internet (think Nest or Hive) and be adjusted remotely. You can warm up the office before you arrive and reduce the likelihood of cold, disgruntled employees. You can also adjust the heating in different areas of a building, so energy is not wasted heating vacant rooms. This gives you more control over your gas/fuel usage and encourages your conscientiousness and vigilance over your carbon footprint.
If we are going to continue using technology so that our businesses may thrive, we need to be more proactive when it comes to saving energy. Even if you just want to save money, you won't go wrong by investing in smart technology that suits your needs. Businesses need technology and that need is never going to go away. In fact, it's probably going to continue increasing as businesses change and evolve alongside the technologies that become available. Businesses then have a responsibility to adopt greener methods and use technology responsibly. I'm not referring solely to those renewable methods such as solar panels, but also to a new breed of energy efficient, green technology that comes with its own set of environmental – and monetary – benefits.
Please note: this is a commercial profile
Danny Pay
Director
Maximus Green
Tel: +44 (01843) 572 574
www.twitter.com/MaximusGreenLTD
www.facebook.com/MaximusGreenLTD
www.linkedin.com/company/maximus-green
Maximus Green – Welcome to a simple yet sustainable green energy solution

Maximus Green helps you achieve your profit and green energy solution targets with a significant and sustainable reduction in gas and oil consumption and related heating costs. Maximus Green helps you achieve your profit and green energy solution targets with a significant and sustainable reduction in gas and oil consumption and related heating costs. High […]
Editor's Recommended Articles