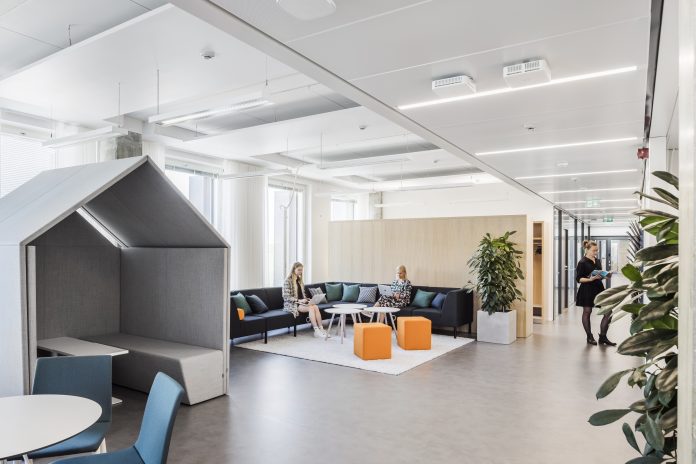 The power system is a complex environment with lots of uncertainty and the current transformation of the sector complicates it even further. It is increasingly important to be able to predict the conditions affecting the generation, distribution and consumption of energy. VTT EnergyTeller is lending a hand
The energy sector is going through a major transition from fossil-based to zero carbon energy. The demand for energy grows constantly and new, dynamic energy markets are emerging in response. Ensuring electricity system reliability is crucial: the effectiveness of electricity markets depends on reliable supply. All this brings new challenges and possibilities for the companies in this sector.
"With the shift towards carbon neutral solutions, the generation of power depends on the availability of renewable energy. Since we cannot control this, we must learn how to predict it," says Sergio Motta, team leader of the Smart Grids research group at VTT Technical Research Centre in Finland.
Accurate predictions are also important for the distribution and consumption of energy. With the increased availability of data in transmission and distribution networks, better forecasting offers the opportunity to optimise and improve processes. One example is predictive maintenance within the power grid, which reduces grid faults and costly downtime. As for the consumption side, forecasting demand enables the optimisation between flexible consumption and energy costs by predicting electricity prices and future demand in industry and residential environments.
This transformation presents great opportunities for the companies that decide to seize them. To succeed in this, artificial intelligence applications have become highly relevant. They enable far more accurate forecasting than traditional methods, which are now being replaced.
Eye on AI
So far, the deployment of AI tools in the energy sector has been slow. This is natural: the environment is critical and electricity is a basic service – you cannot risk it by deploying uncertain solutions.
"However, the time has come for improved forecasting services that make the most out of state-of-the art AI methods. The know-how is there, we just need to deploy it to the field," Motta states.
"The main driver is the availability of data, which has grown exponentially in the energy sector. The power to process this data also improves constantly. With new methods for AI and machine learning, the data can be leveraged to bring value and to optimise operations in the power system. The industry should capitalise on this opportunity."
VTT Technical Research Centre in Finland has unique knowledge of power systems and energy markets, as well as high expertise in state-of-the-art AI technology. By combining these two areas of expertise, VTT has created a unique tool that harnesses the power of data for accurate forecasting in the energy sector.
One step ahead with VTT EnergyTeller
VTT EnergyTeller is an AI-powered software solution that improves the quality of forecasting for applications in the energy sector. The solution combines data-efficient and adaptive deep learning methods with physics-based modelling. It yields more accurate and reliable forecasting results and provides a clear view on the requirements and conditions for energy generation, distribution and consumption.
The solution makes use of the newest AI methods, some of them developed by VTT, and adapts them to the needs of the energy system. This allows companies to model more effectively, operate more efficiently and maximise their profit. The specific benefits depend on the challenge or opportunity at hand.
The development of VTT EnergyTeller started after VTT carried out a project for Fingrid, Finland's transmission system operator, for forecasting the available generation capacity of CHP and nuclear power plants. The project was a success and an eye-opener for the potential of better forecasting based on AI.
Later on, the tool has been applied successfully for other big players in the industry. For example, it was used for forecasting reactive power compensation requirements together with Helen Sähköverkko, distribution system operator in Helsinki, Finland.
On the consumption side, it has been applied for hybrid modelling and forecasting of the energy demand in supermarkets.
High flexibility is one of the greatest traits of VTT EnergyTeller. Rather than offering an off-the-shelf solution, VTT EnergyTeller is adapted to the customer's needs. These vary greatly in different areas of the energy sector.
"Specific applications require specific methods. When a company identifies an opportunity, we will assist on how to act on it. The first step is to create a proof-of-concept and to test its performance. After that, we provide an improved, tailored solution. Depending on the customer, this can be a turnkey solution, an audit or a seamless integration with the company's existing systems," Motta explains.
It's time to take action
AI applications are becoming reality in the energy sector. Precise predictions of future development give competitive edge and enable better decision-making in times of uncertainty. For the companies in this industry, it's a good moment to identify the opportunities and to seek out the right tools to capitalise them.
The benefits of VTT EnergyTeller
Accurate predictions of future needs, market developments and energy prices.
Comprehensive models of energy market behaviour.
Better ability to plan and run operations in a changing environment.
Cost savings and optimisation opportunities for electricity generators.

Predicting energy prices according to historical data and weather forecasts.
Identifying the best energy markets for the company's generation profile.
More efficient and reliable electricity distribution.

Optimising reactive power compensation.
Preventing grid congesting and optimising power flow.
Less instability and improved power quality.
Predictive maintenance and reduced costs in the energy grid.
Better demand-response from large energy consumption.

Optimising operations and demand according to forecasted electricity prices.
Bidding flexibility in the energy market and supporting the system when the demand is high.
Want to extract more value from your data and ramp up your forecasting?
Get in touch!
*Please note: This is a commercial profile
© 2019. This work is licensed under CC-BY-NC-ND.
Editor's Recommended Articles