"I won't leave a single Indigenous territory unprotected" says President Lula, who legally recognised six territories as Indigenous land to be protected
Six Indigenous land reservations are to be protected under a policy by the new Brazilian President Luiz Inacio Lula da Silva, in an opportunity to reverse his predecessor Jair Bolsonaro.
Before this legal enactment, the one million Indigenous people had no state protection of their land and were in danger of invasions by illegal loggers and wildcat gold miners.
The policy forbids mining activities on Indigenous land, demanding specific authorisations for any commercial farming and logging. Non-Indigenous people will also be banned from conducting any economic activity on this Indigenous land.
This is the first policy to be effectively recognised by the government since 2016 after many laws protecting Indigenous land and people were overturned by former president Bolsonaro.
Calling upon the recognition of 300 Indigenous territories
Indigenous leaders called on Lula to hurry the recognition of 300 Indigenous territories. This policy is a part of an annual meeting called the 'Free Land Camp in Brasilia', made up of Indigenous representatives of Brazil.
For the 300 Indigenous groups which live on 730 territories, these territories are considered ancestral lands and exist mainly in the Amazon rainforest.
However, under the former government, only 434 of those territories have been officially recognised.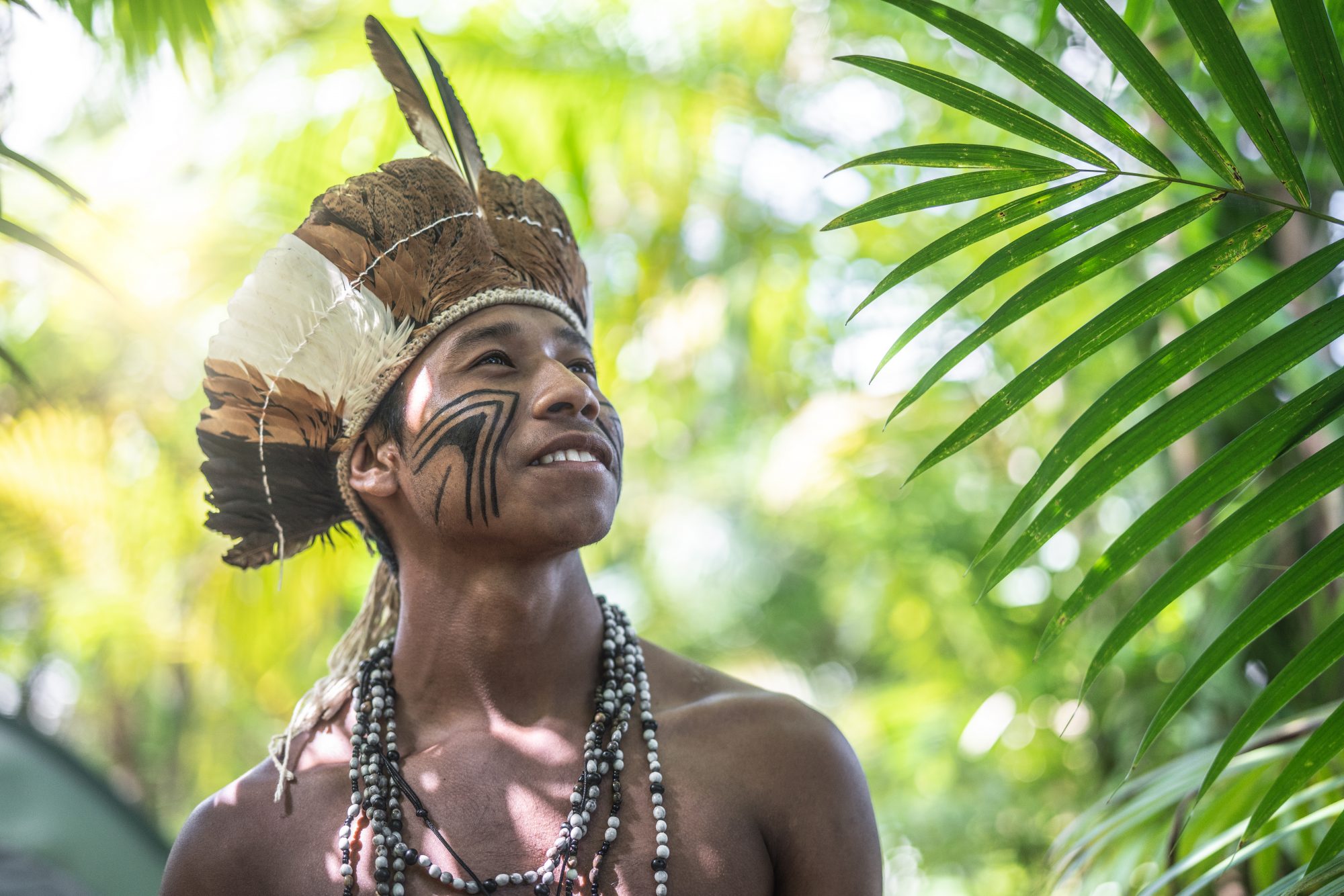 Lula said on April 28th 2023: "It is a time-consuming process, but we are going to make sure that as many Indigenous reserves as possible are legalised.
"If we want to achieve zero deforestation by 2030, we need registered Indigenous reserves."
Indigenous communities play a massive role in environmental protection
Indigenous societies are responsible for "millennia" of biodiversity, researchers find.
Professor Nicole Boivin, Director of the Department of Archaeology at the Max Planck Institute for the Science of Human History in Jena, Germany, said: "Much of the land area we regard today as 'wild' has in fact been shaped by millennia of human activity. But not all human activity is 'bad.'
"Our study found a close correlation between areas of high biodiversity and areas long occupied by Indigenous and traditional peoples."
Indigenous societies are responsible for "millennia" of biodiversity
It is vital that Indigenous land is given back to Indigenous communities to be protected legally, to fast forward climate action in the Amazon.
Another study in 2022 demonstrated how Indigenous reservations in Brazil have acted over the past 30 years as a defence against deforestation in the Amazon, the world's largest rainforest, which is vital for moderating the global climate.
Toerris Jaeger, head of the environmental NGO Rainforest Foundation Norway, said: "Indigenous areas are crucial to preserving the Amazon, the world's central bank for biological diversity … Indigenous people are the ones best able to guard this wealth."
Jaeger notes that President Lula intends on showing the world he will strengthen the rights of Indigenous people and protect the rainforest.
A far cry from Bolsonaro's governance
Backed by Brazil's agricultural sector and its powerful farm lobby, former president Bolsonaro, announced publicly he would never allow "one more centimetre" of land for reservations, saying Indigenous people had too much land for so few people.
Incidents surged under Bolsonaro, who wanted to allow commercial agriculture and mining even on recognised reservations.
Bolsonaro also halted the government's Indigenous affairs agency Funai, which began to work for non-Indigenous interests in land conflicts.
In response, President Lula created a Ministry of Indigenous People on his very first day in office in January, naming Sonia Guajajara as the leader of the main Indigenous umbrella organization APIB to lead it.
Editor's Recommended Articles