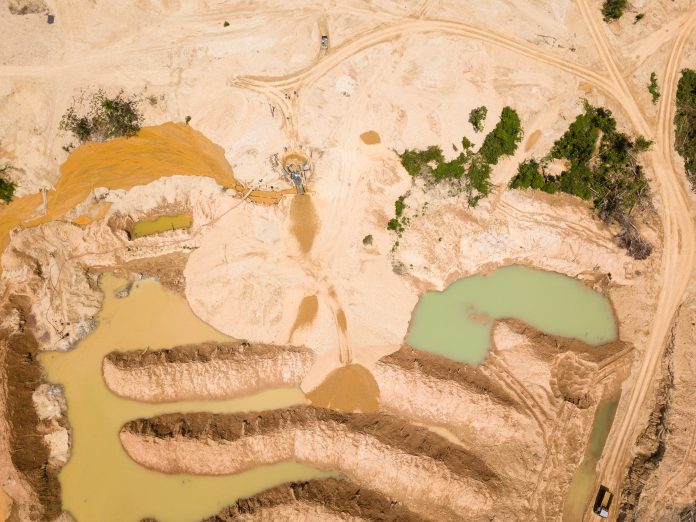 The illegal mining of the Amazon rainforest continues through the COVID pandemic, with Indigenous communities experiencing the double-hit of mercury poisoning and "imminent violence"
When we interviewed Ed O'Donovan, Head of Protection at Front Line Defenders, he said: "We feel that Indigenous communities are now much more isolated. Despite situations of lockdown or curfew, land development activities have continued to take place in the community and left those people much more vulnerable than before, because they don't have access to the help."
From illegal cattle farming to devastating fires, Indigenous people in the Amazon experience omnipresent threats to their health and territory on a regular basis. The COVID-19 pandemic is an ongoing, existential threat.
The UN Special Rapporteur on the rights of indigenous peoples explained: "Those indigenous peoples in voluntary isolation, many of which are in the Amazon, who
have lesser immunity to diseases, can easily disappear if an infected person comes into their communities."
Now, illegal miners are entering the rainforest in Brazil at the height of the COVID-19 crisis for one reason – gold.
The contamination of food by illegal miners
When illegal mining in the Amazon rainforest happens, it is often perpetuated by organised crime groups. These groups are fixated on gold, illegally Indigenous territories and destroying local habitats in pursuit of extraction.
The process of extracting gold requires the use of mercury.
This mercury is not disposed of carefully. As a result, it enters the local food chain. Mercury pollutes the rivers and drinking water.
A recent study by the World Wildlife Fund (WWF) found that mercury has contaminated river fish that Munduruku communities in the Sawré Muybu territory rely on for their livelihoods. A study published in the International Journal of Environmental Research and Public Health in 2018 found that in some villages, 92% of residents had mercury poisoning.
The long term effects of mercury poisoning include brain and organ damage.
'Serious threats by criminal groups'
"Indigenous people in the Munduruku territory are facing land invasions, environmental destruction, and serious threats by criminal groups involved in illegal mining," said Maria Laura Canineu, Brazil director at Human Rights Watch. "
"Unless the government takes decisive action to enforce the law and expel the invaders, the situation will only get more dangerous."
The Government response to illegal mining?
In December 2020, the Inter-American Commission on Human Rights (IACHR) urged Brazil to literally protect the Munduruku Indigenous people from miners, who threaten violence against the community and destroy their natural resources. The Commission also noted that COVID was a huge concern for the Munduruku people.
The Bolsonaro administration responded that it was in the middle of developing plans to deal with those illegally entering Indigenous lands. However, Brazilian President Bolsonaro does not intend to legally mark more Indigenous territory.
The 2020 Global Analysis by Frontline Defenders explained: "While President Bolsonaro praised Brazil before the UN as having some of the best environmental legislation in the world, at home he was referring to environmental NGOs as a 'hard to kill cancer' on his weekly online broadcast in early September."
In 2020, he introduced a bill that would allow commercial mining in Indigenous lands. This bill is currently being considered by Congress. This policy is a substantial step away from the plans the Bolsonaro administration is meant to be developing to protect Indigenous communities like the Munduruku.
Editor's Recommended Articles