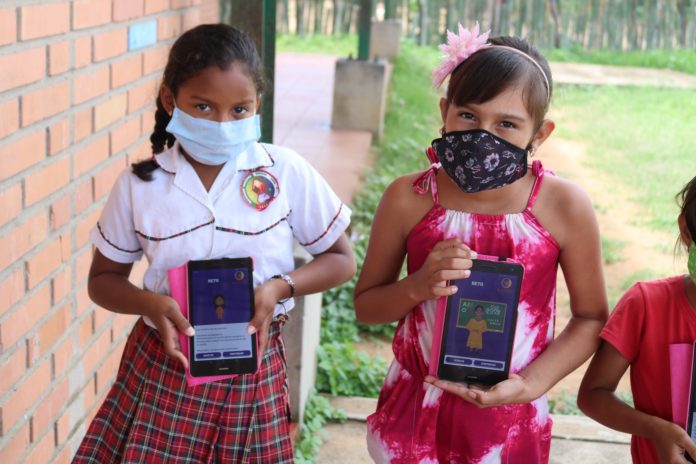 Nishat spoke to Tania Rosas, who launched O-lab, the app created to fight education inequality for Indigenous students
During the pandemic, necessity has changed the dynamics of education for millions of children.
This complex shift raised endless questions – will my child experience a high quality of learning, or will they be left behind by stilted social development? Could this stillness leave something more than a mark on their memories, some change of momentum that ends up limiting their value in the job market?
How could this moment shape their futures?
For Indigenous peoples who are struggling to access education, this question has long haunted their communities.
The Wayúu people of La Guajira remain one of the poorest communities in Colombia. In 2019, La Guajira accounted for over one fifth of deaths due to malnutrition in children under five in Colombia, despite having roughly 7% of the country's population.
Speaking to the HRW, Daniela, an Indigenous woman living in a ranchería called Kurari, said: "Growing up, my thoughts were always, when I have my own family and my own house, I'm going to make sure that my kids can study, get their degrees, that they do what I couldn't."
In Colombia, a 50-year civil war has taken the lives of 45,000 children. A further 8,000 were marked as missing.
"Indigenous peoples are increasingly under attack in Colombia," said Marcelo Pollack, Colombia Researcher at Amnesty International.
When it comes to education for Colombia's Indigenous youth, they face systematic discrimination, low parental literacy rates, and economic pressures that mean they often swap school for work as soon as possible. When students fail to qualify on state exams, they can't attend secondary school. At this pivotal moment, the doors to further education close. By this point, there is so much economic pressure on a child that the concept of using precious time and energy on education can feel like an impossibility.
These closed doors add up to an immense disparity, as currently 70% of 370 million Indigenous people in the world are young people.
Tania Rosas founded El Origen Foundation, then launched O-lab, to fight back against centuries of education inequality.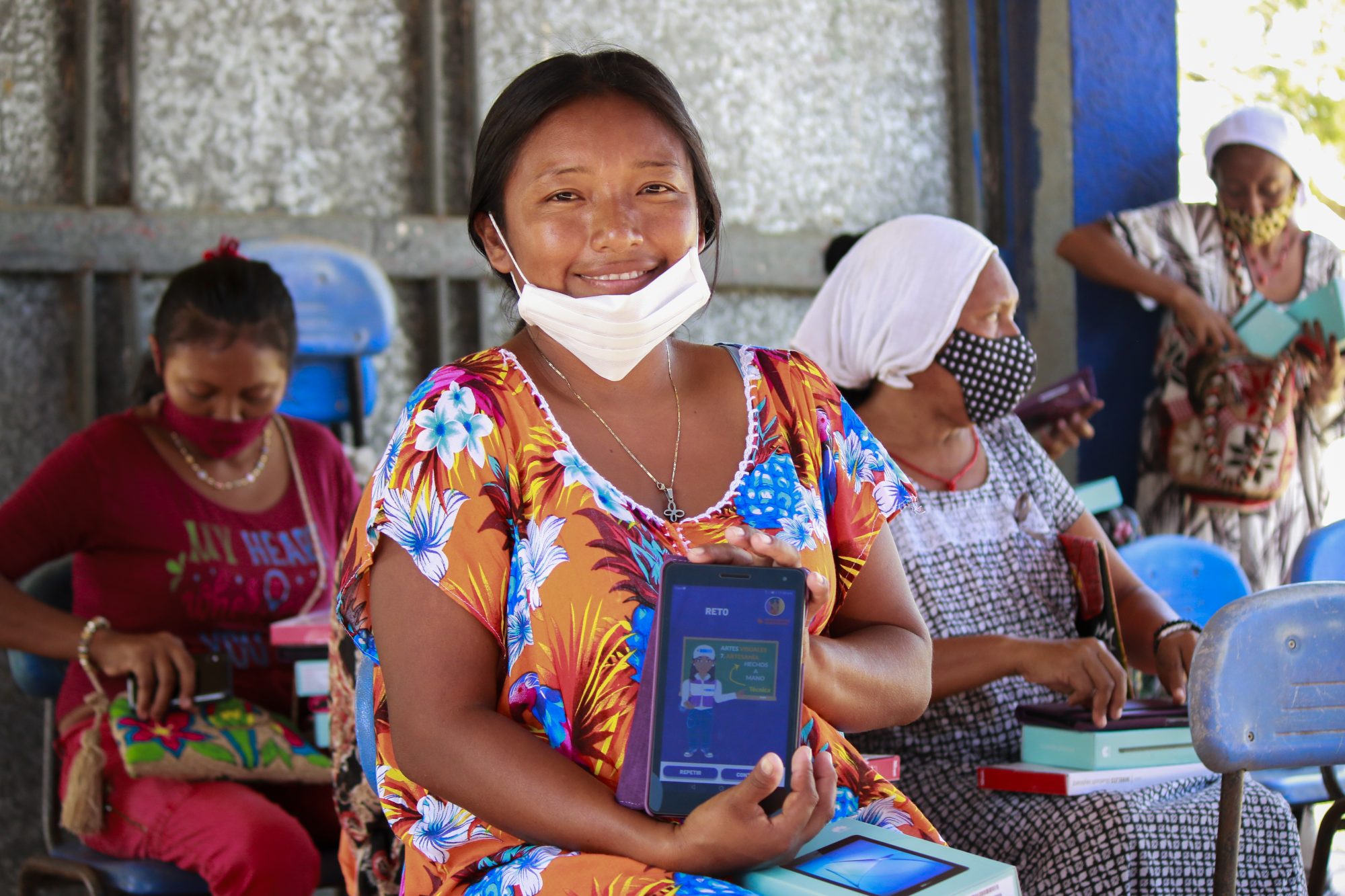 Thanks for taking the time to speak to me. Can you tell me how you got involved in this work?
"Growing up in the region with the highest school dropout rate in Colombia, which is also the region with the largest population of indigenous people and poverty, I have seen first-hand how access to learning opportunities can empower youth to fight against poverty and uphold sustainable development for our communities.
I have seen first-hand how access to learning opportunities can empower youth
"As a political scientist and educational researcher, I am committed to make quality education more inclusive and accessible for at-risk children and youth, working with NGO's, community leaders and rural schools across LATAM and the Global South."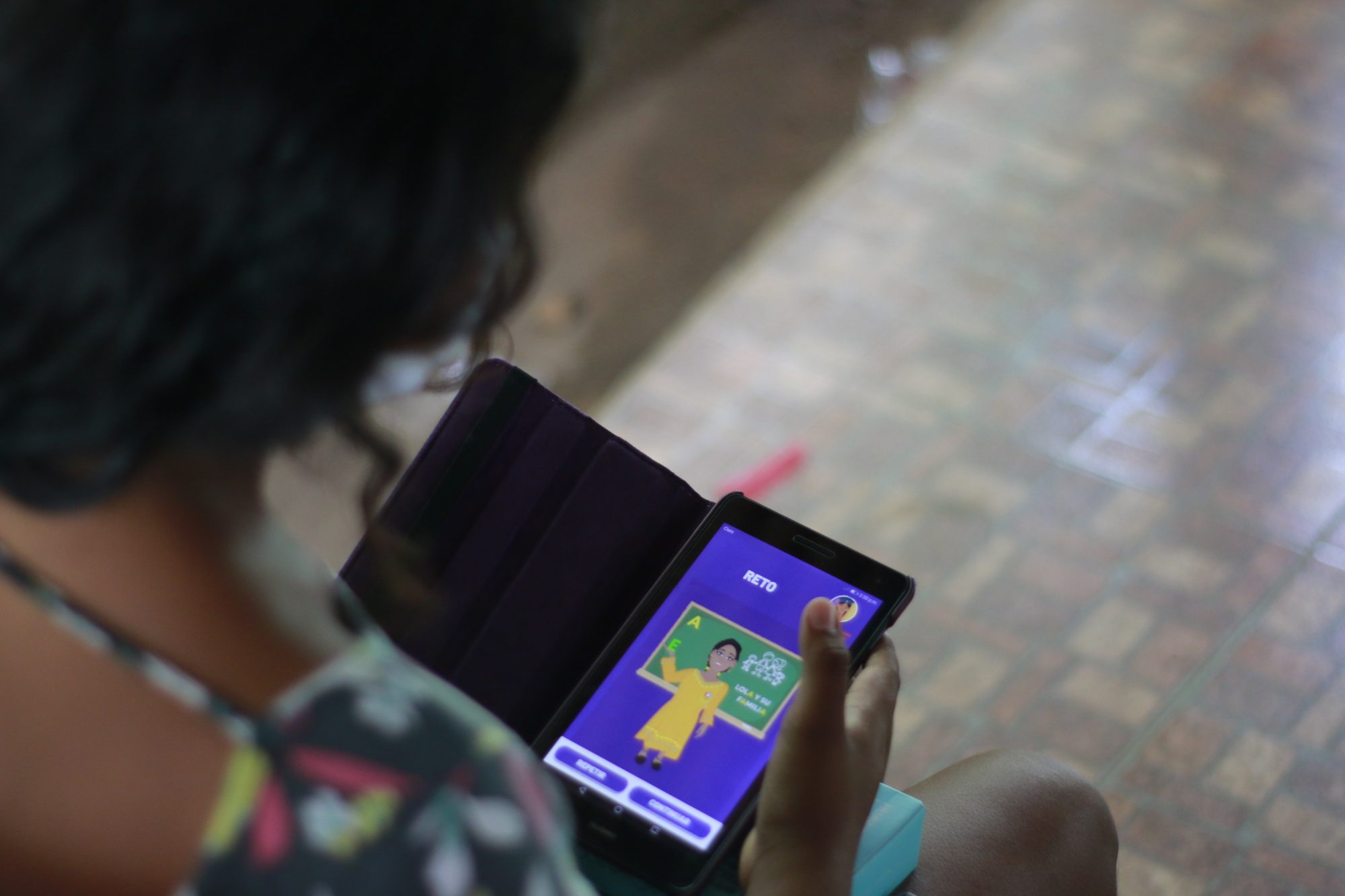 When it comes to Indigenous education in every country, there is a long history of linguistic colonialism. Does this offline learning app enable children to learn in their native language?
"Yes, O-lab is a learning app adapted for indigenous students who have the lowest education levels worldwide. It allows institutions to create content which is translated in local languages through our content management platform.
"O-lab users can access to courses created by local schools as well as courses created by recognised institutions and NGOs worldwide to implement projects to achieve sustainable development in their communities.
"We work with specialised educators to assess the relevance of the topics."
What drew the Government to support this project? Is there a push for lessening socio-economic divides right now?
"We work with secretaries of education to implement O-lab in local schools, but we mainly work with global NGOs. La Guajira government is currently in a transition and we are still figuring out ways to cooperate in order to reach every single children and youth who requires access to digital education.
"We are also looking to work with government institutions across LATAM and the Global South."
What kind of obstacles have you faced throughout the course of your work in this field?
"Access to funding to scale up faster might be one of the main concerns for social entrepreneurs, at least for NGOs such as ours. Thinking on that, we developed an easy to use solution that can be customised to any language and culture. We have a growing worldwide network of partners that represent NGOs and local schools across LATAM and the Global South in order to scale up and reach more children and youth in need.
"That said, with the support we've had from One Young World and the Covid Young Leader Fund, we've been able to invest the money in the development and roll out of our platform – increasing accessibility and reach to more children.
"As an NGO, our challenge is to access and secure funding and ensure we're able to realise our goals."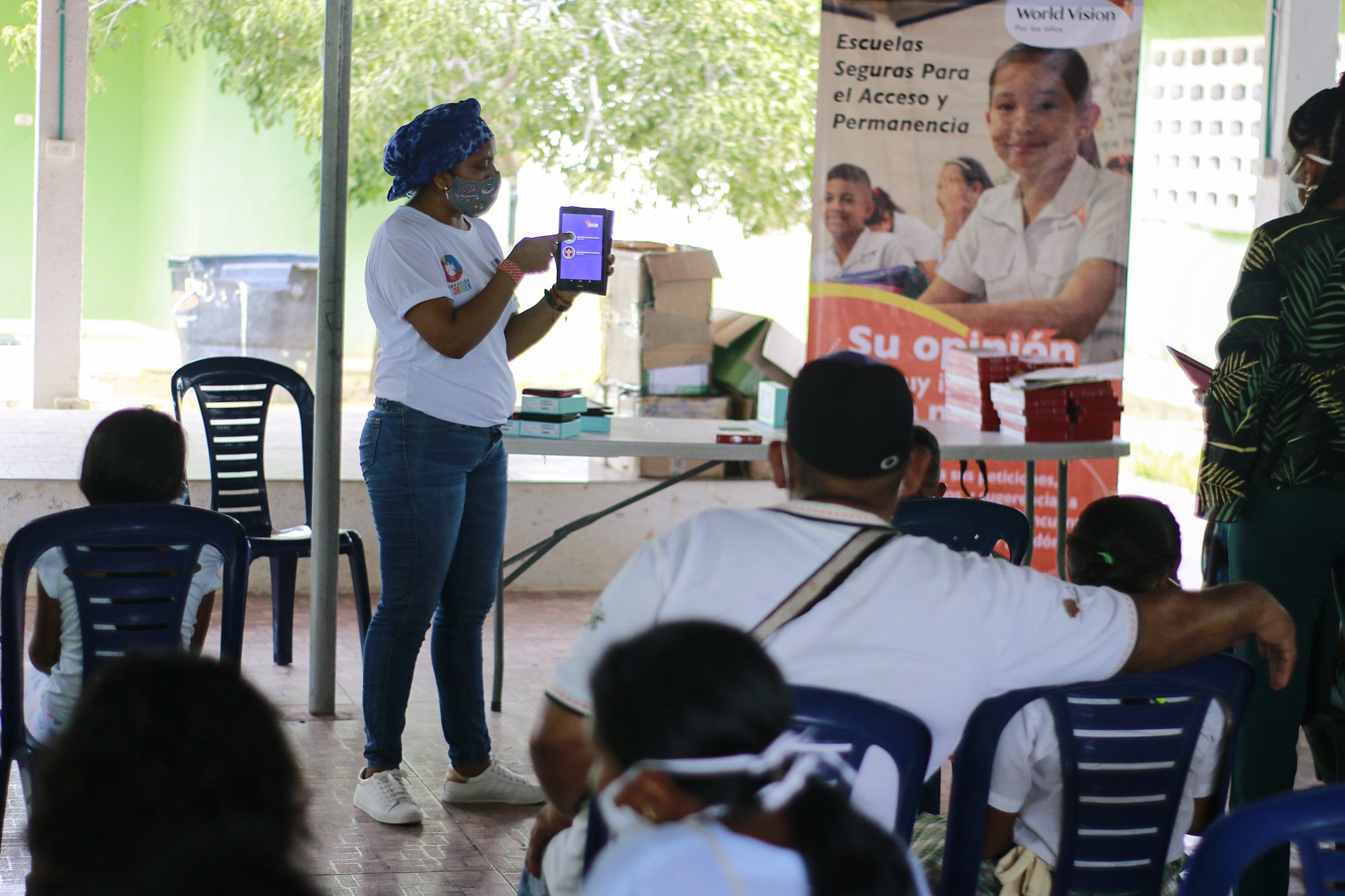 What are your hopes for the outcome of distributing the offline learning app over the next two years?
"O-lab app works online/offline and it has a virtual assistant that translates all the contents created to local languages. O-lab allows NGOs, colleges and rural teachers to share interactive educational content, improve disadvantaged students' learning, track and engage out-of-school children and youth.
"We are looking to bridge the gap of access to digital education for over 50,000 indigenous children and youth every year and furthermore give them access to learning resources that can be applied in their communities to uphold sustainable development.
We are looking to bridge the gap of access to digital education for over 50,000
"Although O-lab have been developed to help indigenous children and youth it is customisable and available for any public school and community centres for refugees across LATAM and the Global South. This is a critical step in ensuring at-risk youth do not fall further behind in their education."
Tania is a One Young World ambassador, and recipient of the Covid Young Leaders Fund.
Editor's Recommended Articles