Prime Minister Modi cut the internet in many districts where Indian farmers continue to protest agricultural reforms, which would enable corporate takeovers of small farms while lowering crop value
The internet has been cut in atleast 14 of 22 districts in the Haryana state, close to New Delhi. This move has been made by local law enforcement authorities, who are acting on orders from the Prime Minister himself.
The Government are attempting to quell one of the most immense agricultural protests that the contemporary world has ever seen.
"Our land is our mother," said Mr Singh, a protestor speaking to the NYT. "It was passed on to us from our parents, who got it from their parents, and now Modi wants to acquire it and give it away to his rich friends."
More than 300,000 farmers have committed suicide in India, over the last 20 years. Agriculture is the crucial livelihood for 58% of India's 1.3 billion population, which means that even minute changes to laws can economically and socially ricochet – destabilising entire families for a generation.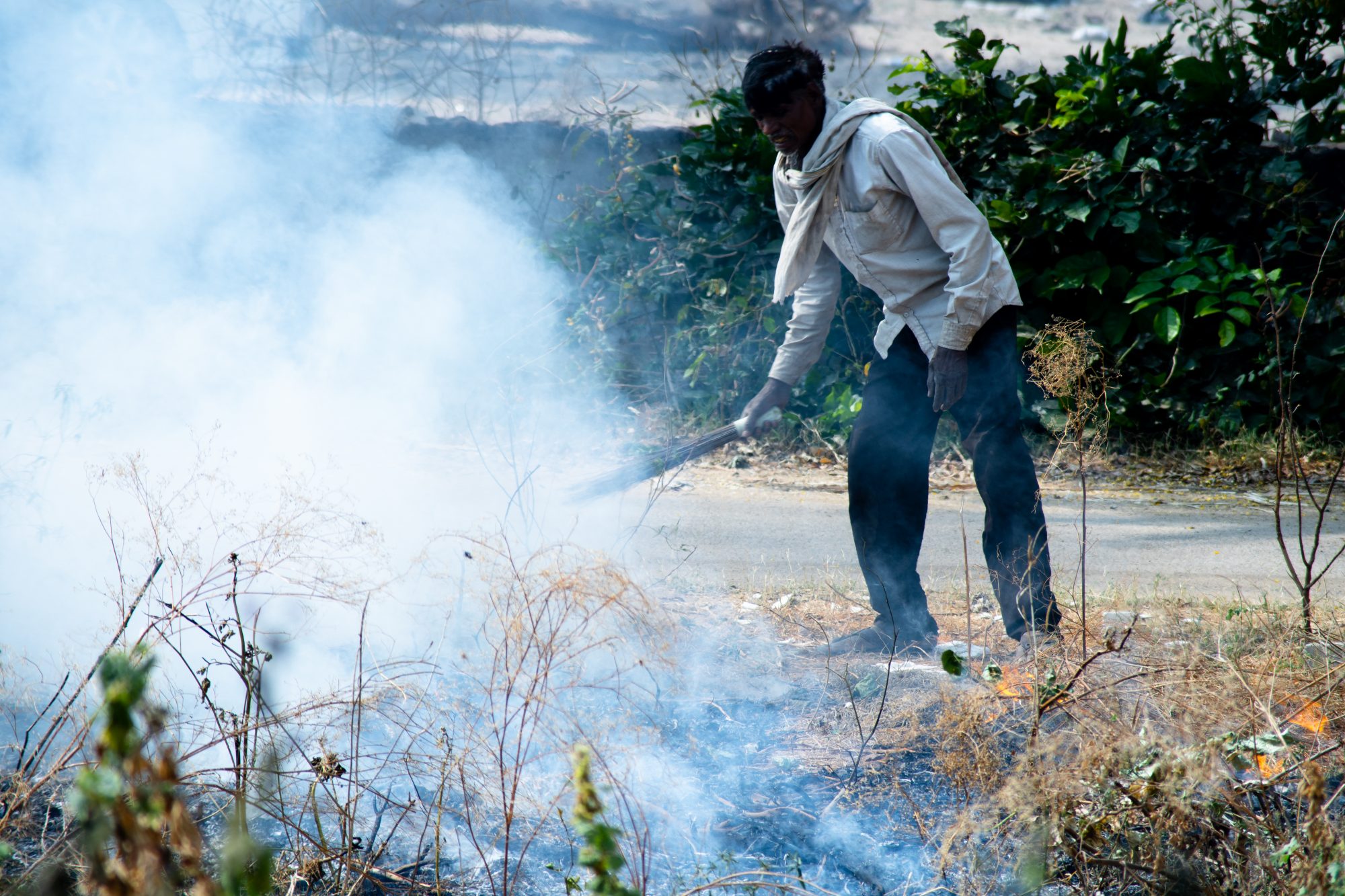 The shadow of unwanted reform
Farmers from numerous states took to the streets for Republic Day, normally a national holiday that marks the moment of freedom from British colonial rule. Prime Minister Narendra Modi is usually in attendance, with a large military parade to celebrate the existence of the Indian constitution.
This year, the shadow of controversial agricultural reforms hung heavy over the patriotism, like the black smoke rising from scorched fields. Thousands of farmers joined the protest, with 500,000 tractors.
Paramjeet Singh Katyal, a spokesperson for Samyukt Kisan Morcha, the umbrella group representing farmers' unions, commented: "Outside the Delhi police headquarters tear gas and batons were used, protestors also attacked the police buses stationed there. We have broken the barricades, we have our tractors, people are marching, some leaders are also on horseback… thousands of farmers have already reached the capital."
He later called off the protest, denouncing any violence committed by participants as unrelated to the cause.
What are the existing agricultural problems?
Before Prime Minister Modi announced reforms in September, 2020, this is how the agricultural market worked, in the simplest terms:
A regulated marketing system for agricultural produce, which should theoretically protect small farmers from the ruthlessness of an open market
The marketing system was a state responsibility, as opposed to being under direct federal oversight
Initial purchase and sale of agricultural goods happened at mandis, which are wholesale markets regulated by the state
These mandis had middlemen and traders, who were supposed to regulate pricing and any potential exploitation
This framework theoretically stopped private sector food hoarding, and protect farmers from agribusiness takeovers
But many of the above protections for the poorest farmers were failing. When it came to pricing agricultural goods, often the individual farmer was being priced lower than their worth – with no transparency in how these figures were being created.
Because states had their own regulatory frameworks, inter-state agricultural trading was limited and defunct.
Farmers had been looking for regulatory reforms in the agricultural sector for a significant amount of time, due to these quietly building pressures on the livelihoods attached to India's 146 million farms.
The three Modi reforms that continue to spark protest
Three bills were sent to Parliament in September, and passed relatively quickly.
Prime Minister Modi, speaking on 30 November 2020 in an effort to quell the farmer's protests, said: "Farmers are being deceived on these historic agriculture reform laws by the same people who have misled them for decades."
The first bill attempts to circumnavigate the role of mandis, by allowing electronic trading outside this system – which would also be applicable across states. Private markets could push the agriculture business into secrecy, cutting out intermediary systems. Corporate bodies could then easily intervene by building monopolies and buying produce at a lower rate than before. Public markets could essentially be rendered defunct.
The second bill looses existing limitations on private sector food hoarding. As in, private sector corporations could now hoard food supply, creating scarcity problems to purposefully sell at a higher price. Regulations would only be reinstated when the price of certain foods rises too much.
The third bill creates a framework for direct contracting between farmers and agribusinesses, with no middleman or regulatory witness. However, historically these contracts have failed farmers. Payments can be held for years with the cited excuse of poor quality produce, leaving farmers in severe debt as they cannot then repay any loans or sell their land.
Speaking to the NYT, Devinder Sharma, an independent agricultural expert and author based in the northern city of Chandigarh, explains: "There is no evidence in the world where the market price has benefited farmers."
On 12 January, 2021, the Indian Supreme Court ordered an indefinite hold on implementation of the trio of laws, with a panel being set-up to hear the farmer objections that have shaped widespread protests.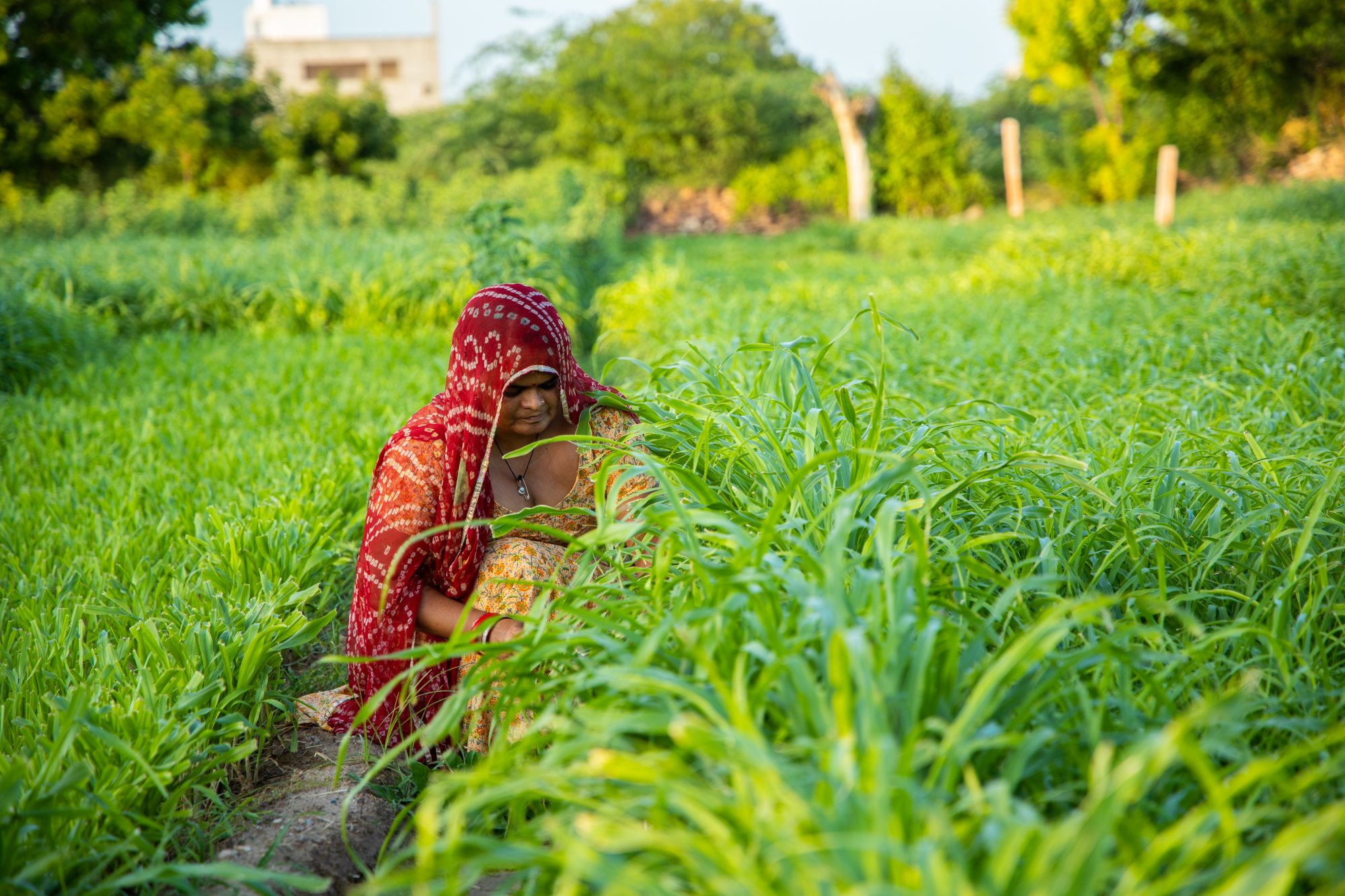 The ongoing crackdown from Indian authorities
However, in the last month, several journalists and farmers have been charged with terrorism, sedition, and anti-national conduct. With fresh cuts to internet access, democratic protest is an increasingly precarious right.
The police have also filed cases of rioting, attempted murder, and criminal conspiracy against at least 37 well-known farmers' union leaders and activists alleging that they made inflammatory speeches and were involved in the violence. These include the prominent social activists Medha Patkar and Yogendra Yadav, the president of the Bharatiya Kisan Union's Haryana unit, Gurnam Singh Chaduni, and the Bharatiya Kisan Union spokesperson, Rakesh Tikait. Most of the farmer representatives named in the criminal cases had been involved in talks with the BJP government on the farm laws over the last several weeks.
"The Indian authorities' response to protests has focused on discrediting peaceful protesters, harassing critics of the government, and prosecuting those reporting on the events," said Meenakshi Ganguly, South Asia director at Human Rights Watch. "The government instead should conduct a transparent and impartial investigation into the January 26 violence in Delhi."
The British Sikh Council UK, speaking out about the violence against farmers, commented: "The Indian Government is in breach of various UN resolutions and international laws regarding the right to protest, access to information, and free press. The British Government has raised concerns around this right several times concerning the Chinese Government's crackdowns on peaceful protests.
"As citizens and residents of Great Britain, we call on Dominic Raab, as our Foreign Secretary to raise these matters urgently with the Indian Government and his counterparts and urge the Indian authorities to act with restraint and resume peaceful dialogue with the farmer groups."
Editor's Recommended Articles