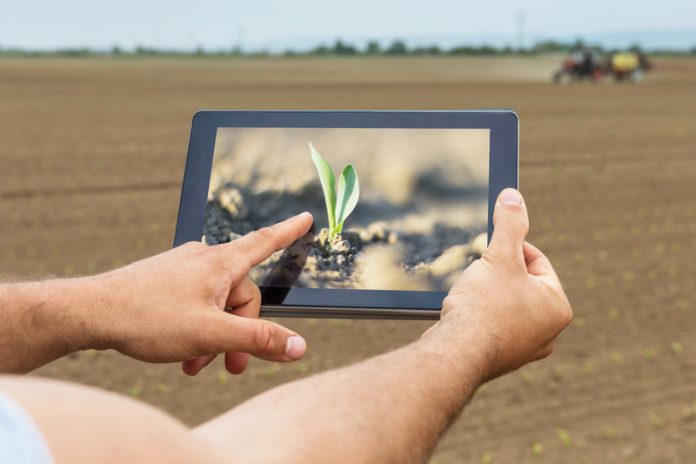 Business Secretary Greg Clark, announced plans to invest £90 million to improve technology in UK agriculture at the National Farmers' Union Conference (February 21st)
The investment will improve technology in UK agriculture by bringing the UK's world-class agri-food sector together, with expertise in AI, robotics, and earth observation to improve supply chain resilience.
The funding, delivered as part of the new Industrial Strategy Challenge Fund, will make it easier for food and agri-business to embrace technology and innovation. Through this strategy, government bodies are working with the industry to help businesses create better, higher-paying jobs as well as setting a path for Britain to lead in the high-tech, highly-skilled industries of the future.
The investment has come at a pivotal time and will address the increasing food demands of a growing population.
One of the advancements discussed at the conference hoping to improve technology in UK agriculture is an app called CROPROTECT. The app allows farmers to protect their crops from pests, weeds and diseases.
The Ordnance Survey's use of cutting edge satellite imagery and digital data collection to map over 200,000 miles of England's farmlands, is another improvement which will be used to revolutionise the industry.
The UK's agri-tech sector currently contributes around £14.3 billion towards the economy and employs over 500,000 people, with companies and researchers pioneering technology from drones to 3D printing.
Business Secretary Greg Clark said:
"The agricultural sector is the biggest industrial sector in the UK, Employing almost 4 million people and larger than the automotive and aerospace sectors combined.
With the technological revolution that is happening, the skills of the farming workforce need to keep pace. New technologies require new abilities and today's modern British farmer is a Swiss-Army-Knife of skills. An engineer, an environmentalist, a data scientist a biochemist, an energy producer, a tourism entrepreneur, and an investor too."
The news follows the government's commitment to raise public and private investment in UK research to 2.4% of GDP by 2027.
Editor's Recommended Articles