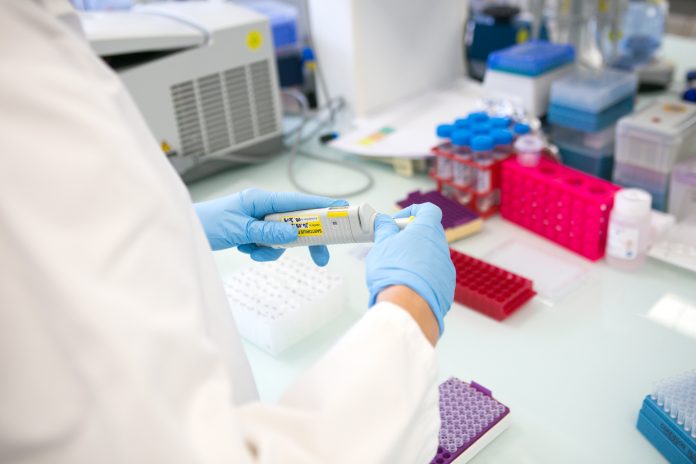 Prof. Hartmut J. Ehrlich, M.D., CEO of Abivax, explains why drug-candidate ABX464 has the potential to address the urgent need for new, safe short- and long-term effective drugs to treat Inflammatory Bowel Diseases
Inflammatory Bowel Diseases (IBD), such as ulcerative colitis and Crohn's disease, are very debilitating and lifelong chronic diseases that require expensive and cumbersome therapies. The patients' lives are marked by periods of flaring, during which they suffer from symptoms such as abdominal pain, diarrhoea, weight loss, fever and anaemia. Although the cause of these diseases is unknown, genetic factors, immune system dysfunction, changes in the normal gut microbiota and environmental factors may play a role. These diseases heavily impact the quality of life of the patients as well as those of their families and friends, sometimes making a normal private and professional life impossible.
High number of non-responders to currently available therapies constitute the urgent need for new effective treatments
Although some progress has been made in the past years, finding a suitable and sustainable treatment remains challenging and is a process of trial and error during which the patients need to test various drugs, often experiencing different related side effects. In addition, only 10-20% of patients experience a clinical remission (complete absence of symptoms) with currently available treatments, including biologics, and many of these stop responding after six to twelve months, left without any treatment option that could provide relief, other than colectomy. Therefore, the medical need for new therapeutic options to control IBD durably and effectively remains very high.
ABX464 – A first-in-class anti-inflammatory drug-candidate with promising clinical study results
Abivax, a clinical-stage French biotechnology company listed at Euronext Paris (ABVX), has developed ABX464, a first-in class anti-inflammatory drug-candidate with a novel and unique mechanism of action and an easy oral once-daily administration. ABX464 has already demonstrated very promising results in a phase 2a as well as a phase 2b clinical trial in moderate-to-severe ulcerative colitis (UC). The studies consist of two parts each: an eight-week induction phase, where three different doses (25mg, 50mg or 100mg) of ABX464 were tested, followed by an open-label maintenance study to evaluate the long-term efficacy of 50mg ABX464 once a day. According to the induction data, as well as the maintenance study results available so far, the molecule has the potential to treat patients suffering from UC effectively and durably.
Rapid onset of action and long-term efficacy of ABX464 with a good safety profile
The results of the induction phases in both studies demonstrated a rapid onset of action along with a potent anti-inflammatory effect of ABX464. The molecule was shown to be effective in patients refractory to conventional treatments and, importantly, also in patients with inadequate response, loss of response, or intolerance to biologics and/or JAK inhibitors. The phase 2a and phase 2b maintenance studies are still ongoing, however, interim results show a sustained and durable efficacy.
It is important to highlight that ABX464 has been shown to be safe and well-tolerated within the induction as well as the maintenance treatments. Recent data of the phase 2b induction study demonstrate similar low rates of infections in the active treatment groups compared to placebo and no deaths or malignancies were reported. The percentage of patients treated with ABX464 (25mg, 50mg or 100mg) and experiencing serious adverse events was at the same level or even lower than the percentage reported in the placebo arm.
This good safety profile has also been observed in patients in the ongoing long-term trials. Phase 2a study patients are now in their fourth year of continuous once-daily treatment, whereas phase 2b study patients are progressively entering their second year of treatment.
With its novel mechanism of action, ABX464 could become a game-changer for the treatment of IBD
Besides its convenient once-daily oral administration, its fast onset of action, durable and maintained efficacy and good safety profile, ABX464 also has a completely novel and unique mechanism of action. The mechanism of action of this first-in-class small molecule fundamentally differentiates it from any other drug or drug-candidate in the inflammatory field. ABX464 has the ability to selectively upregulate miR-124 a potent anti-inflammatory micro-RNA, which down-regulates pro-inflammatory cytokines and chemokines, thereby "putting a brake" on inflammation. Thus, the molecule modulates the endogenous immune system to dampen the infla-mmation and control the symptoms.
ABX464 is moving into phase 3 clinical testing in ulcerative colitis
Following the encouraging phase 2a and phase 2b induction and maintenance results in UC, Abivax is currently preparing for the start of a phase 3 clinical program in UC. Furthermore, due to the clinical similarities between UC and Crohn's disease (CD), the Company is also planning to launch a pivotal phase 2b clinical study in this indication to evaluate the potential benefit of the drug candidate in patients suffering from CD.
ABX464's potential in additional chronic inflammatory indications
Besides the study program in IBD, Abivax is also testing ABX464 for the treatment of active moderate to severe rheumatoid arthritis (RA), another chronic inflammatory disease. In June 2021, Abivax announced ­excellent top-line results of the induction phase of its phase 2a clinical study of ABX464 in RA.
Join Abivax at its UEG Week Virtual 2021 Industry Symposium on October 4 at 1:00-2:00 pm CEST
Abivax will be hosting an Industry Symposium at the UEG Week Virtual 2021 on Monday, October 4, 2021 at 1:00-2:00 pm CEST (7:00-8:00 am EST) on "ABX464, a novel anti-inflammatory drug-candidate for the treatment of ulcerative colitis". Presentations on the continued need for novel drugs in IBD and the potential of ABX464 to address them will be given by the internationally renowned KOLs Prof Bruce Sands, MD, MS and Prof William Sandborn, M.D. In addition, Didier Scherrer, PhD, Vice-President R&D at Abivax, will talk about the differentiation factors of ABX464's novel and unique mechanism of action.
Abivax selected for UEG late-breaking abstract presentation
Abivax was selected for an oral late-breaking abstract presentation on ABX464 phase 2b clinical data in UC. The abstract will be presented by Prof. Séverine Vermeire, M.D., Ph.D. on Monday, October 4, 2021 between 10:30-11:30am CEST (4:30-5:30am EST).
Please note: This is a commercial profile
Editor's Recommended Articles