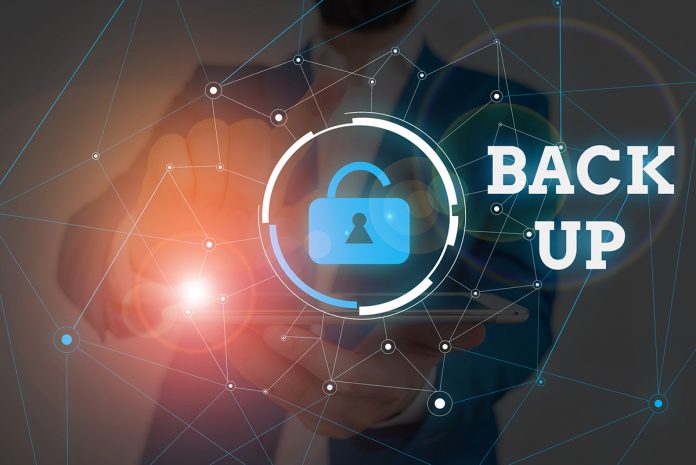 Jeremy Wyatt, Operations Director at FCS, considers the effect of cloud on modern backup
Cloud is having a significant impact on modern backup. With the growth of cloud adoption and the advancement of cloud-based IT services strategy, the same effect is happening within modern data protection. To get a better idea of how companies plan to keep their data protection up to date, they were asked to describe their current backup environments and what they intend their environments to be like in 2023.
Cloud backup skyrockets
As organisations modernise their IT services, we also see steady growth in cloud-based data protection. The results also show growth of BaaS (Backup-protection-as-a-Service), with an 11% estimated increase through 2021 alone, and still trending up after this. In comparison, self-managed backup using native services will stagnate, with an average of a 1% increase per year. The startling result here is the massive decline of on-premises tool usage, expected to be down over 50% from current actuals within two years.
The effect of modernising IT strategy cannot be ignored, and as organisations adopt cloud-native approaches faster, it becomes increasingly apparent that they'll need to update their data protection platforms to support them.
The future of DR is cloudy
Disaster recovery comes in many flavours but primarily focuses on where the data will reside (and DR "failover" too) – with the predominant choices of DR locations being either self-managed on-premises (between two data centres) and DRaaS (cloud-based Disaster Recovery as a Service). As organisations modernise their data protection platforms, DR approaches are changing alongside.
Typically, DR follows backup modernisation trends, being tightly tied to the platforms, which remains the case here. With the growth of cloud-based modern data protection, the results also show a massive swing of 28% through 2023 to DRaaS first approaches. The future of DR is indeed cloudy.
Protecting SaaS (Software-as-a-Service) One of the most extensive SaaS
solutions used today is Office 365 and more companies now using this SaaS platform for critical corporate collaboration, the results also show the data protection approaches maturation.
Typically, a vendor such as Microsoft provides a level of short-term or minimal-functioning data protection, such as a short-term "Recycle Bin," but data that is not restored within that timeframe or long-term data archival are not part of the package. In these cases, third-party native backup solutions are used, providing long-term data protection and archival services.
There was an 18% growth in using a dedicated backup solution for Office 365, with a 22% drop in the reliance on the built-in office backup capabilities as organisations are now using SaaS platforms as part of their core business and to understand the criticality of modern data protection in these environments.
Summary
As IT services modernise and cloud adoption accelerates, organisations are looking more to cloud-native data protection solutions to manage their entire portfolio.
Organisations need to look for modern data protection solutions that have a cloud-first approach, that can manage all platforms centrally (in and out of the cloud), is workload focused (for the greatest reach), and supports new directions in cloud-native investments.
Why change backup solutions in 2021?
The facts are clear; legacy data protection costs you time and money while putting your data at risk. It's holding you back from unleashing your data's full potential while ensuring its 100% protection and recovery.
The drive for change
Many organisations are considering moving to a new modern data protection solution, but what are the main catalysts for change?
Topping the list is improved recovery point objective (RPO), recovery time objective (RTO) SLAs (36%), followed by a reduction in costs (30%), and to improve reliability (success rates) of backups (31%). This continues to be a core theme for this year's results – increasing the platform's capability for backup success/recovery, while reducing overall IT spending.
One of the largest trends is the desire to change from capital expenditure (CapEx) to operational expenditure (OpEx) models (up from 20% to 24% this year), in line with the growing adoption of cloud-based services. Ultimately, the most important consideration remains to improve the reliability (success rates) of backups.
Outcomes when adopting modern data protection
The 2021 Data Protection research provided much insight into trends and analysis, but what can you expect if you move to a modern data protection solution? Modern data protection can deliver new levels of confidence and operational excellence, ensuring your data is always protected and available, as well as many other economic and productivity benefits. Recently, Veeam sponsored IDC Research to develop a white paper targeting outcomes. Some of those results, as with other research findings, are included below to showcase measurable results.
Digital resiliency
Digital resiliency is the outcome of the unified solution of unified data protection across all platforms (legacy and modern), combined with cost-effective and trusted backup and recovery. Reducing the vast overhead and cost of legacy data protection while providing reliable security against malware threats and ensuring organisational-wide data protection.
Data accessibility and management
Modern data management increases availability through automated and instant recovery, keeping data platforms healthy without manual intervention, and reducing compliance risks. Managing data without process reduces efficiency and can increase the time of recovery. Systems need automated processes to simplify management and recovery while reducing risk.
Well-managed data provides nearly perfect availability and uninterrupted accessibility, driving data trust and integrity. Organisations that have adopted strong data management platforms experience an increased IT infrastructure team efficiency through fewer instances of data loss and improved confidence in backup reliability leading to an 86% reduced restoration time of business-critical workloads.
Conclusion
With the rapid change of IT strategy and faster adoption of modern services, data protection is more than ever under pressure to be simple, flexible, and reliable to support and grow the business. No longer can backup be enough; organisations are looking for more from their data protection systems. Lower costs, higher automation, and intelligence and data reuse, to name just a few.
Source material: Veeam
FCS offer services from consultation, managed service, 3rd line support to license only. Please feel free to get in touch for a no-obligation chat.
Please note: This is a commercial profile
© 2019. This work is licensed under a CC BY 4.0 license. 
Editor's Recommended Articles