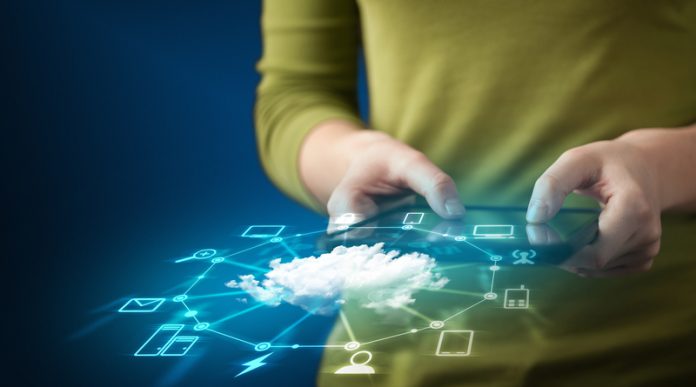 Technology has come a long way toward making IT processes more streamlined, but organisations can further reduce infrastructure costs by utilising the cloud, according to Y Soft
The accelerated move toward the cloud can be seen across the business world, with the most interest in the cloud coming from a desire to reduce costs associated with IT infrastructure.
The advantages of cloud computing are well-documented, with the technology bringing operational efficiencies, reducing expenditure and increasing agility. As businesses increasingly focus on technology and processes that allow them to be more efficient, productive and secure, failure to implement cloud printing as part of this philosophy, risks organisations being left behind.
Quocirca's recent report on the future of the print industry – Global Print 2025 – discovered that private, hybrid and public cloud printing is the biggest area of digital transformation to capture the attention of the print industry and is one of the key areas for investment between now and 2025.
James Turner, Regional Sales Manager at Y Soft, says: "The transition to a cloud-based solution can remove some of the administrative tasks and related costs which have traditionally been carried out by internal IT teams, saving time and freeing up IT resources to focus on more important strategic elements. It can also add value by eliminating or vastly reducing maintenance costs.
"Smaller organisations may not have an IT team or may outsource most of their IT needs, so for these organisations, leveraging the cloud, especially through a cost-effective subscription service, may give them access to tools and technologies previously cost prohibitive. Regardless of company size, the journey into the cloud may well be dictated by infrastructure, with footprint and costs playing a part. With existing hardware sitting as a tangible asset and generating costs, organisations may look to remove this and move to the cloud, renting hardware and connecting to a third-party data centre. This drive to reduce infrastructure and infrastructure costs applies to print services too.
"Cloud printing supports the need to print documents on any printer on the company's network. Crucially, this also makes printing from a mobile device straightforward, thereby saving employees time by removing the need for them to reach a desktop before printing a document."
James concludes, "While the need to frequently print documents isn't quite as prevalent as it once was, printing still makes up a crucial part of IT processes for many companies, meaning cloud printing is essential if organisations want to ensure that all of their IT assets are properly joined up."
Editor's Recommended Articles