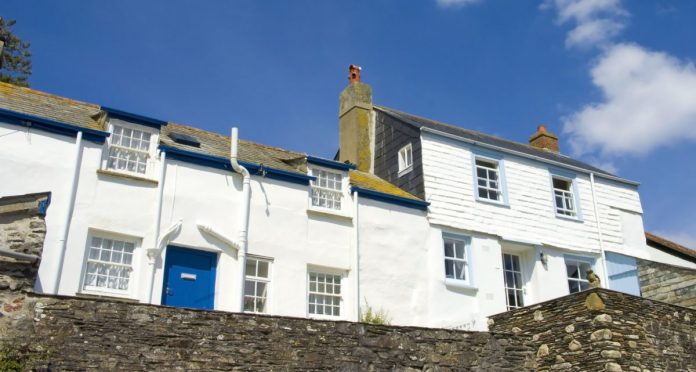 The Liberal Democrats will give local authorities the power to charge more council tax on second homes
A spokesperson for the Liberal Democrats insisted a new policy that would give local authorities the right to charge more council tax on second homes is not aimed at attacking holiday property owners.
The news emerged as Nick Clegg is set to launch his countryside charter in Cornwall today. In an area where second homes are prolific, his proposal to double council tax may be good news for local people.
According to the figures, Cornwall has the greatest number of second homes in England and Wales. Around 5 per cent of its 260,000 homes are owned as secondary properties. Some experts say this has pushed prices up creating a local housing bubble in the region.
Cornwall Council was the first local authority to abolish council tax discounts for holiday homes in 2012. The local authority also introduced a 150 per cent tax on properties left empty for two years.
In a bid to improve rural locations, the Lib Dems will also push to develop high-speed broadband, closing the gap between rural and urban regions. The Lib Dems aim to ensure 99.9 per cent of households across the UK benefit from high-speed broadband. This has been something the government has supported since getting into power.
Other proposals in the charter also include extending the 5p per litre discount on fuel to more remote areas.
Clegg is expected to give his commitment to support rural communities, which contribute £210bn to the UK's economy. He is expected to say: "In order to prosper, rural areas need good local services, appropriate infrastructure and more housing."
The party also plans on increasing the powers of the groceries code adjudicator, meaning all farmers would be paid fairly. Other measures would include the introduction of a rural bus protection fund to ensure transport links are maintained in remote areas, even if they are not profitable.
While in the region, Clegg will stop in the Lib Dem constituency of St Ives, which is held with a 3.74 per cent majority by Andrew George. The visit comes after George reportedly said his party would not enter a coalition with the Conservatives again.
In response, Clegg said: "Andrew is one voice but he doesn't represent the Liberal Democrat stance on this. Nor is it his decision.
"He's entirely entitled to his own view. I lead a political party, not a sect. And if and when we need to make a decision we'll make a decision collectively."