Banana exports are threatened by pests, diseases, and climate change. Students at Exeter University have joined researchers to address food research challenges, as Dr Daniel Bebber, Senior Lecturer in Microbial Ecology describes
Exeter University is in the vanguard of global efforts to tackle the many challenges facing banana producers around the world. Chief among these the fungal disease Fusarium Wilt, better known as Panama Disease, which is spreading out from Asia to threaten the livelihoods of farmers growing the Cavendish banana variety, which makes up the vast bulk of bananas seen on supermarket shelves in the U.S. and Europe.
Of course, many hundreds of other varieties are grown across the tropics for local consumption, and many of these are naturally resistant to the disease. However, these varieties remain vulnerable to dozens of other fungi, bacteria, viruses, nematodes and insects, which exert a heavy toll on farmers in developing countries. Dan Bebber and colleagues at Exeter University are funded by the UK Global Food Security programme and the EU Horizon 2020 programme to investigate the various threats to banana production and work towards sustainable solutions. That won't be easy – Fusarium Wilt has so far evaded attempts to develop fungicides against it, while another major fungal disease, Black Sigatoka, requires up to eighty fungicide sprays per year to control it.
As part of Exeter's work, undergraduate and graduate students are helping to conduct cutting-edge science and learn valuable research techniques for their future careers. The Exeter University MSc in Food Security and Sustainable Agriculture is an exciting one year course which welcomes students from around the world to learn about the latest developments in food system research. MSc students also undertake a six-month research project on a topic of their choice, working closely with academics who are leaders in the field.
In 2017, four MSc students undertook projects relating to bananas. Omotola Odetayo from Nigeria worked with the Eden Project in Cornwall to investigate the effects of a potential biological control for Fusarium Wilt. Chinese researchers have found that a type of leek appears able to protect banana plants from the fungus when grown among them, but the wider effects on soil micro-organisms are unknown. Omotola used DNA sequencing to determine how soil fungi are affected, finding that the Chinese leeks appear to increase soil fungal diversity. Now, an undergraduate biology student at Exeter, Hannah White, is taking this research forward.
MSc student Clare Thatcher travelled to Java, Indonesia, to work with smallholder farmers on the disease problems they face. She found that banana farms are affected by at least three major problems, but that farmers have no training in disease control or biosecurity measures. She is now developing a handbook in the local language to help farmers understand and tackle these problems. Importantly, Clare used drone imagery to map healthy and sick banana plants, showing that most of the sick plants are close to paths in the plantations, highlighting the need for clean cultivation practices to prevent the spread of disease.
MSc student Iqra Aslam travelled to Sindh Province in Pakistan, one of the most recent areas to be invaded by Fusarium Wilt. Working with the Pakistan Agricultural Research Council, she mapped the extent of the disease invasion, finding that farmers are poorly informed about how diseases spread and that transport of infected plants is an important means of invasion. Lakshmipriya Venkatesan, also on the MSc, worked with Prof David Studholme to identify disease resistance genes in DNA sequences of a variety of different bananas. These genes could form the basis of future breeding or even gene-editing programmes to create the next generation of bananas.
Exeter also has several undergraduates working on bananas. As mentioned, biology student Hannah White is taking forward the soil fungal diversity analysis, while Rachael Piper, who won a summer studentship from the British Society for Plant Pathology, is developing a computer model to predict the future spread of banana diseases around the world. Imogen Lang, also a biologist, is working with Prof Sarah Gurr and Dr Will Kay on the life cycle of the Fusarium Wilt fungus – important fundamental biology which could hold the key to stopping this disease.
The production of bananas, like all other crops, is continually threatened by new and virulent pests and diseases. Training young scientists to tackle these problems is a fundamental role that research-intensive universities like Exeter play.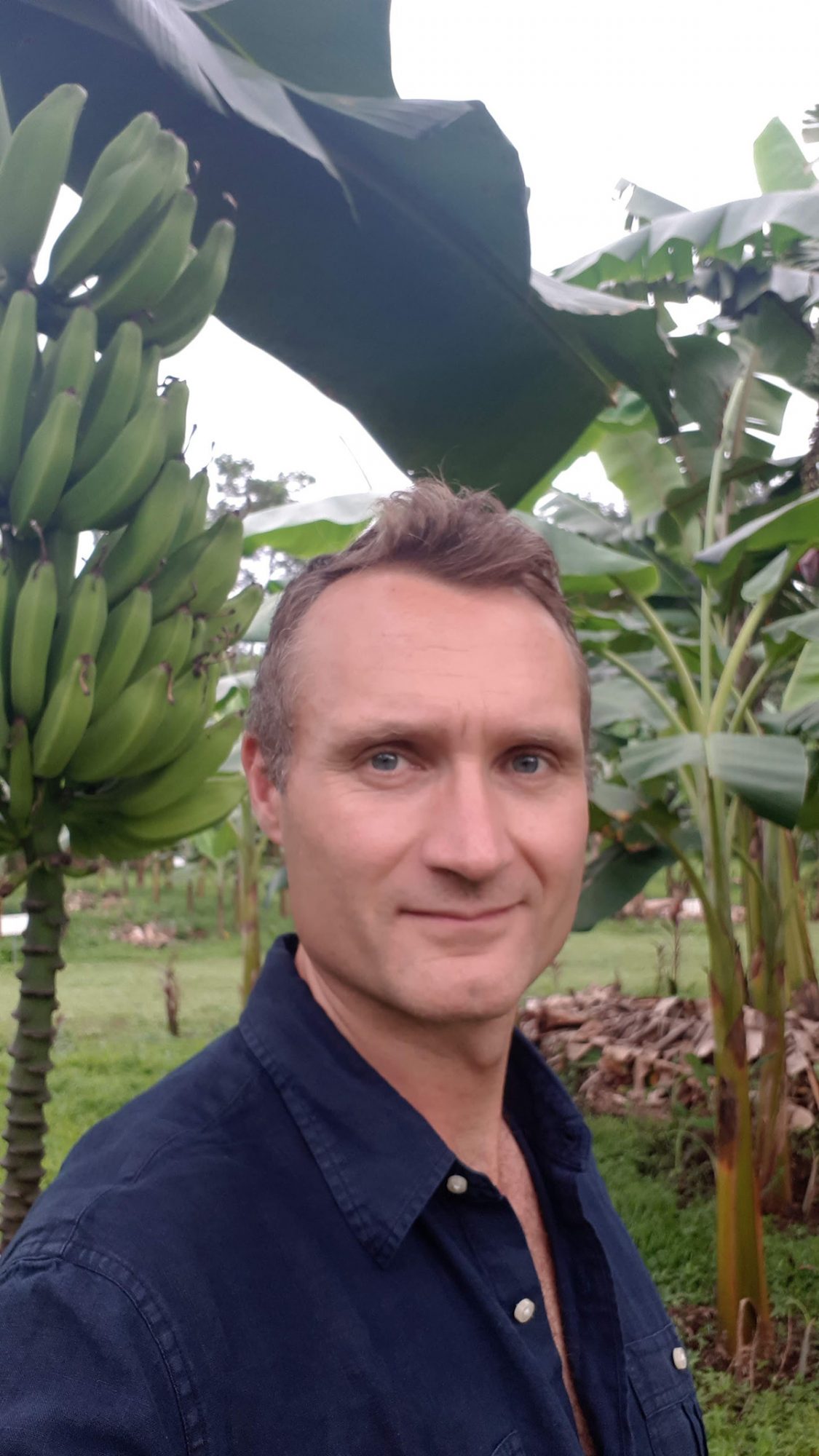 Please note: this is a commercial profile
Dr Daniel Bebber
Senior Lecturer in Microbial Ecology
Department of Biosciences
University of Exeter
Tel: +44 (0)1404 813 227
http://biosciences.exeter.ac.uk
Editor's Recommended Articles