There is a massive skills shortage in the public sector, but continued investment in technology and digital transformation could solve this
The post-pandemic world has given way to the 'Great Resignation', a mass-quitting phenomenon, with the Trades Union Congress finding that a quarter of public sector key workers are "actively considering" quitting and changing professions. This migration of workers has led to a skills shortage in the public sector.
Virgin Media O2 Business' new report, Tech and the Battle for Talent, has found that one of the top reasons for the skills shortage is that people have left and there is no one to replace them (32%).
Previously, factors such as pay, work-life balance and discontent with the physical workplace had been the driving forces behind the exodus of public sector workers. However, our report shows that technology is becoming increasingly important to the employee experience.
With 47% of public sector employees saying that access to poor quality technology would be more likely to make them resign, it is evident that continued investment in technology and the skills needed to utilise it are imperative to dealing with the skills shortage.
Pandemic-driven digital transformation and its effects
The effect of the pandemic on the ways that employees worked and how customers interacted with organisations led to the mass adoption of new digital technology.
Research from Virgin Media O2 Business and the Centre for Economic and Business Research (Cebr) discovered that digital progress in the public sector had been accelerated by 4 years due to the pandemic, with 78% of central and local government decision makers agreeing that Covid-19 forced them to accelerate the adoption of new digital tech. Whether it was online learning, automating processes, hybrid working policies, connected vaccine hubs or IoT being implemented in hospitals, the public sector saw a rapid digital evolution.
78% of central and local government decision makers agreed that Covid-19 forced them to accelerate the adoption of new digital tech
And with collaborative tech, AI and increased use of cloud services, public sector organisations implemented new technologies to better serve the needs of their remote and field employees, as well as the wider public.
But as we emerge from the depths of the pandemic, should this digital progress slow down?
The danger in reverting to legacy systems
The influence of digital transformation on economic success and customer satisfaction during the pandemic are evident. Despite this, 54% of public sector employees believe their employers will revert to old technology and legacy systems in the post pandemic world.
And our own research has found that the use of this outdated technology can have a negative impact on both organisations and their employees.
For example, the public sector is one which deals with a lot of personal and confidential information. Outdated technology has the potential to cause issues with cybersecurity and can be expensive to maintain.
Legacy tech can also be detrimental to employees. The Tech and Battle for Talent report found that one third of workers say their performance is negatively affected by the technology provided by their employer. Outdated technology can be inefficient and temperamental, making it harder for employees to work productively and feel engaged in their work.
By investing in new technology and the training needed to make use of it, public sector employers can improve the employee experience and subsequently, address the growing skills shortage in central and local government.
Aligning tech with hybrid work preferences
The pandemic caused a momentous shift in the way that many public sector employees carried out their roles. Our research found that the biggest priority for public sector employees looking to move jobs was having clear hybrid working policies (42%).
And the second biggest priority? Being granted access to business technology, such as mobiles and laptops (40%). Flexibility – and the tech that enables it – continues to be a leading factor in employee satisfaction.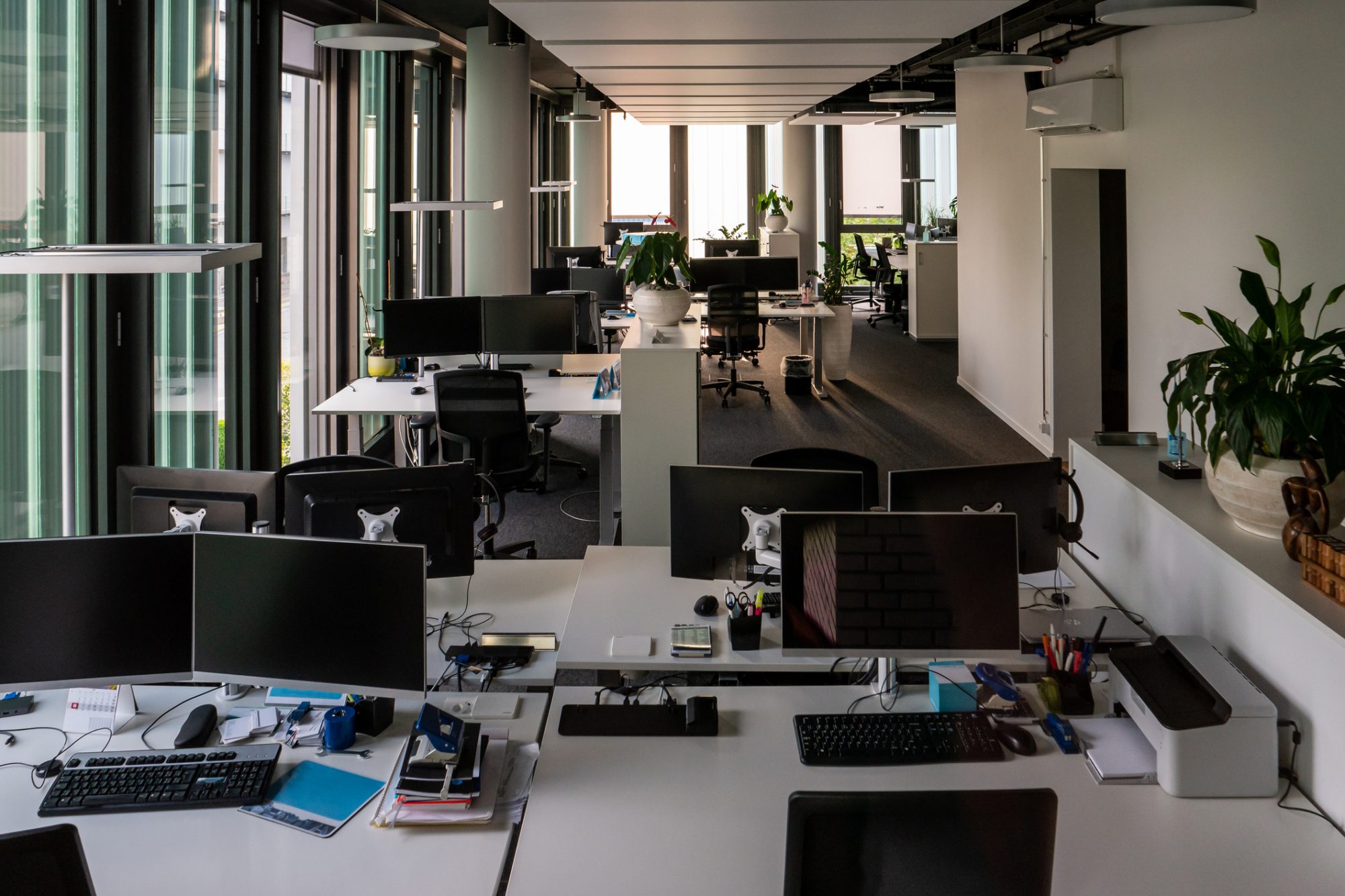 Therefore, to address the skills shortage, public sector employers should ensure that employees have the correct resources to work productively, whether that's devices, software, security or the connectivity that underpins all of them.
50% of those employees who believed their organisation would revert to old technology said they were more likely to resign
50% of those employees who believed their organisation would revert to old technology said they were more likely to resign. Public sector employers need to be willing to invest in digital systems, such as upgraded tech and connectivity, which match evolving employee expectations in the current talent market.
Training to retain talent
There's no doubt: the pandemic accelerated digital progress. And as technological developments continue, employees want to ensure they can keep up. But despite this appetite, the UK is facing a clear digital skills gap. Ultimately, digital literacy is not at the level it needs to be for organisations to make the most of modern technology – technology that can help their people work smarter and achieve more.
Digital investment does not solely refer to physical technology, but also an investment in staff and their digital skills training.
The skills shortage, while heavily influenced by the Great Resignation, has also been caused by a lack of training opportunities. In fact, in our research, 33% of public sector employees agreed that was is the biggest cause.
Training helps employees to contend with new and emerging technology and carry out their roles productively in an increasingly digitised workplace. But it also shows that their organisations are dedicated to their success and development, keeping them engaged at a time when employee satisfaction is so important to an organisation's success.
Equipping public sector employees, both remote and field, with the training and skills they need to perform even more effectively at work will not only aid talent retention at this crucial time, but will also help to improve the quality of public services delivered to local communities.
Although we have transitioned to a post-pandemic world, the fundamental shift in the way we work remains. And the lessons from the pandemic should not be forgotten in haste. Where possible, the public sector must continue to invest in digital technology and skills training to support its employees. Doing so is imperative to sustaining the health of the sector.
This piece was written by Ant Morse, Head of Innovation at Virgin Media O2 Business.
Editor's Recommended Articles