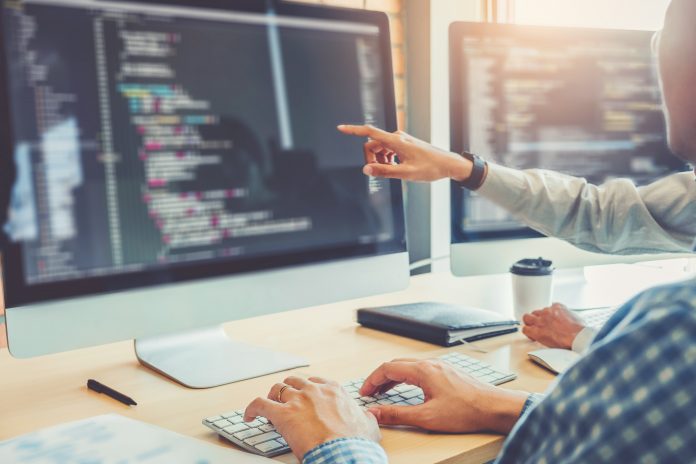 Andrew Medhurst, Head of Consulting at Inspire People discusses the challenging of perceptions and hiring of outstanding Digital, Data and Technology talent for the public sector
A shortage of skills and the need for new talent in emerging public sector technology means candidates have more choices than ever. And with the rise of flexible, remote roles, the leading talent can take their pick of projects in global businesses.
Technology has the potential to transform public services for the better, and digital, data and technology products and services are critical for public services.
Yet misconceptions about working in the public sector can make recruitment extremely tough, with organisations struggling to convince technology professionals that it's not all red tape, bureaucracy and onerous processes. The reality is quite different, with some of the most exciting, socially driven and collaborative roles in this space.
Debunking the myths and attracting quality candidates
In truth, public sector technology roles offer genuine career progression in a less saturated market where niche skills are sought after and valued. There are opportunities to lead on developing new processes and implementing new technologies, some with accelerated impact, a far cry from the idea of monotonous and career­limiting leadership roles.
Due to some projects' sensitive nature, it's tough for public sector organisations to broadcast their innovation similarly to private technology leaders. We work with public sector clients to develop compelling employer value propositions that tell real stories about life in innovative technology and research teams. The goal is to educate candidates about the realities of the modern public sector, which include opportunities to work with advanced technologies, excellent pay and benefits, and agile and flexible working.
We highlight the social impact of organisations, the individual contribution to change and opportunities for learning and development within diverse and inclusive environments, helping public sector organisations tell those personal stories that inspire candidates to reconsider.
Case Study: Bank of England
Attracting Project & Programme talent to deliver change and critical technology transformation
The challenge
The Bank of England has several current and planned projects and programmes requiring a significant additional headcount in 2022 across its PMO, Change Delivery and Programme teams to its Projects & Programme Division.
It had found sourcing individuals with the right skills attributed to delivering change in a complex environment in the timescales required challenging due to competing salaries from a buoyant private sector.
The Bank, specifically the Projects & Programme ("P&P") Division had made significant strides in increasing the diversity of its team and creating an inclusive culture. It wanted to promote this and attract a wider diverse workforce, challenging and changing perceptions.
The solution
We ran a meeting with the P&P management team to build compelling and attractive reasons why individuals might consider the Bank as an employer of choice, its D&I priorities and detailed vacancy briefs.
Short explainer interviews with existing Bank staff were recorded over MS Teams and shared on social media and in candidate briefing packs, highlighting what they enjoyed about working at the Bank, their role and culture.
These videos successfully communicated to potential candidates' reasons to consider working for the Bank, such as the rewarding nature of implementing complex change and critical national infrastructure and learning and development opportunities, all while making a positive contribution.
We recommended outbound and inbound recruitment strategies, including direct approaches and advertising and sharing Bank content, news and blogs with groups promoting diversity and inclusion throughout influencer communities.
The results
Twelve diverse hires were made across the PMO, Project and Programme teams, attracting diverse talent who hadn't previously considered the Bank, saving the Bank valuable time and productivity with shortened time to hire and significantly high CV to interview ratios.
Case Study: Department for International Trade ("DIT")
Attracting DDaT talent to develop digital services and provide world leading support to businesses in the UK and overseas
The challenge
DIT's Digital, Data and Technology ("DDaT") team was formed to be a strategic enabler for DIT and businesses to promote trade internationally, grow UK prosperity, and have a global competitive advantage using digital, data, and user­centred design and technology.
Demand for digital professionals, particularly in software development and user­centred design, is high, with increased competition between employers and exacerbated by a candidate­led market. DIT also wished to attract permanent talent to its sites outside of London in Belfast, Cardiff, Darlington and Edinburgh.
The solution
We worked closely with the DDaT recruitment team to organise hiring briefing calls via Teams, formulating common selling points of working for DIT and its DDaT teams and understanding the challenges and career pathways. A social media campaign was an integral element, sharing DDaT explainer videos on LinkedIn and targeting a wide range of over 40 different D&I groups on Twitter.
DIT embraced video to shorten the hiring time and ensure a broader range of candidates received first interviews. We asked candidates three competency ­based questions over a two­ way live Teams call to highlight attributes and relevant skills beyond a CV alone. This approach significantly enhanced the ability to shortlist candidates against sifting criteria, combined with candidates' CVs and our candidate screening notes.
The results
The campaign yielded circa 400 applications, with 40% of shortlisted candidates from BAME and female applicants, resulting in the following successful hires: Chief Architect, Head of Service & Interaction Design, Principal Software Developer, Senior Software Developers, Senior Product Owners, Senior Service Designer, and a Technical Architect.
Inspire People is a named supplier on Crown Commercial Service (CCS) Permanent Recruitment 2 (RM6229) and Executive and Non­Executive Recruitment Services (RM6290) frameworks. To understand how you can easily engage with Inspire People on either of these frameworks, contact Andrew Medhurst at andrew@inspirepeople.net or call 020 7871 8550.
Please Note: This is a Commercial Profile

This work is licensed under a
Creative Commons Attribution-NonCommercial-NoDerivatives 4.0 International License
.
Editor's Recommended Articles