Philip Young, Director of Policy, Research & Strategic Engagement, Digital Catapult, argues that we're at the dawn of a cyber-physical internet. Governments globally must lead the way, he says
The past 20 years have seen the rise of social media, mobile applications and connected devices, in tandem with the rapid growth of business models that focus on harvesting data from users. Whether we like it or not, the dominance of data and technology is an inescapable reality with the cyber-physical internet.
Now, as the much-hyped "metaverse" begins to be realised, new virtual, or extended reality capabilities will be built on the existing foundations of the internet. In industry, this means the arrival of large-scale, virtual representations of real-world physical environments and assets – otherwise known as 'digital twins' – to improve planning, product design and asset management among others.
And, with the continued growth of robotics and autonomous machines – from robotic assistants in healthcare environments, drones delivering our packages, autonomous vehicles and organisations carrying out automated, intricate repair work on industrial machinery – this technological advancement will not only transform our experiences as a society but create a strong backbone to allow more businesses room to innovate.
A fast-evolving space
It might sound very 'sci-fi' and futuristic, but it's not far away. Blurred boundaries between digital and physical worlds take us beyond Industry 4.0 to a new 'cyber physical', or 'cy-phy' future.
Making the fast-evolving cyber-physical future a true success will require a concerted effort to tackle ongoing challenges – from a fragmented approach to policy development to the tech sector using outdated business models. The cyber-physical world risks becoming a jumbled mess without the right policy development or cross-industry and cross-country collaboration. So, what's the answer?
Avoiding a 'fake-o-system'
Firstly, governments globally must work alongside industry to create a landscape that favours collaborative technology development, resisting the supremacy of large tech players.
Over the past decade, major tech players have tried to assert dominance in this upcoming cyber-physical future through acquisitions and new strategic positioning, with others jostling for a slice of the pie. Facebook's new name 'Meta' is most notable, Bing Maps and Apple Maps being created to compete against Google Maps for geospatial data, and more recent acquisitions of UK games companies by Chinese and U.S. tech giants – many of whom will play a crucial role in simulation and 3D assets for the Metaverse and Digital Twins in the future.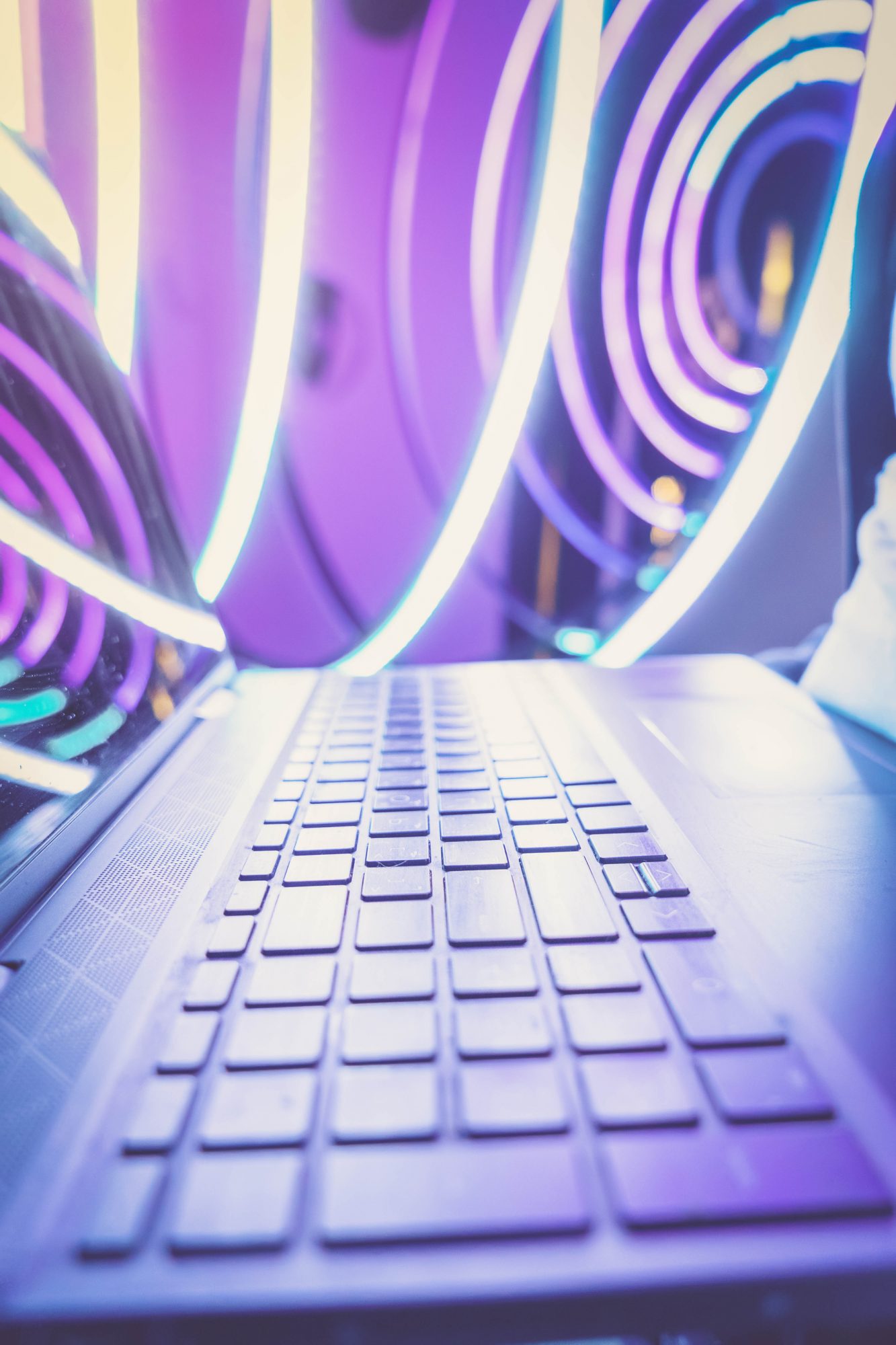 The ongoing dominance of U.S. tech giants in the cyber-physical space risks the equitable development of the metaverse here on UK soil. Rather than building a flourishing new internet ecosystem for mutual benefit, we risk building a set of technology 'fake-o- systems': by which I mean new tech platform monopolies or oligopolies where key players are locked in, continued reliance on big tech platforms, and an undemocratic new cyber-physical internet.
Given the "metaverse" bleeds into other cyber-physical realms – from AI, blockchain, the Internet of Things and even quantum computing – there needs to be an urgent coordinated effort to consider all of these things within the same breath, with government and industry jointly driving best practices and approaches that benefit everyone. This means developing a 'systems thinking' approach that considers how technologies converge.
Moving away from tech siloes
To develop best practices and common approaches – with help and guidance from leading, neutral innovation organisations like Digital Catapult – governments across the world must foster a policy landscape that moves away from developing technological capabilities in siloes. We need new business models exploring openness and interoperability as these new capabilities are built.
After all, there are notable commonalities between technology strands and their challenges: from the availability of data, issues with legacy systems, and lack of scalable solutions to meet growing demand and skills. The same is true for opportunities – from building resilience to reaching net-zero targets.
With this in mind, governments must reconsider how funding distribution and skills initiatives are structured. R&D and innovation funding worldwide remains focused on specific capabilities (e.g., AI) in specific sectors (e.g., manufacturing), while in the UK, universities are pumping out PhDs and spin-outs focused on individual technologies. Healthy R&D funding and skills programmes are welcome, but more needs to be done to support multi-disciplinary teams that can build scalable system-based solutions and platforms – rather than simply focusing on integrating innovative applications.
An international effort
The UK is making steps in the right direction. The UK Government, working with Digital Catapult, the wider Catapult Network, industry and big tech providers, has consulted on what this underpinning innovation capability could look like – a "cyber-physical infrastructure".
Earlier this year, Digital Catapult held an event where stakeholders large and small – from tech giants such as Meta, Niantic and NVidia, to homegrown UK start- ups such as Iotics – gathered with policy makers to discuss the building blocks that enable cyber-physical systems and the steps needed for a shared vision. We also co-hosted an event with the Digital Regulation Cooperation Forum (DRCF) to exchange ideas and perspectives on the potential implications on a key component of the cyber-physical world – the metaverse – and its associated technologies.
Now, it's absolutely vital to join up globally, so we're not only building capabilities to meet national interests. The policy landscape must be designed to allow for business and governments to develop systems that work internationally, for all, rather than retrofitting rules and regulations, or individual technologies, into existing systems.
Visions for a cyber-physical future
Looking ahead, governments, industry bodies and organisations worldwide must foster more holistic approaches to funding, skill-building and technology development, or miss out on a key opportunity to advance cyber-physical infrastructure in a way that benefits tech, society and the planet.
Unless we join up across industries, technologies and geographical boundaries, we will continue to make the mistakes of the past. The 'data harvesting' business models of digital companies, the locked-off platforms and tools, and the application-focused solutions built on top of big tech will continue. In other words, cy-phy will forever remain firmly in the realm of sci-fi.
Editor's Recommended Articles