NHS cancer patients will be the first to experience drone chemotherapy, which furthers the NHS net zero strategy, as it cuts down travel time and distance
Drone chemotherapy is set out for lifesaving treatment which can be picked up and dropped to cancer patients on the same day.
These drone deliveries are the latest "extraordinary" instalment in another year that has showcased NHS innovation and cutting-edge technology, explains NHS chief executive Amanda Pritchard.
Starting its trial run in the Isle of Wight, chemo will be flown directly from the pharmacy at Portsmouth Hospitals University NHS Trust to St Mary's Hospital, where staff will collect it and distribute it to hospital teams and patients with cancer.
Drones will cut the usual delivery time from four hours to 30 minutes
This strategy comes at a time when NHS resources are declining and patient waiting times are increasing.
As chemotherapy is difficult to transport, and some doses have a short shelf life, the NHS has partnered with tech company Apian to come up with a new way of getting the treatment to patients in a much faster time – with less spent on transport to get to hospitals.
Drone chemotherapy will save on fuel and money, making cancer care much more convenient for patients living on the Isle of Wight – who often need to travel to the mainland for treatment at the moment.
Drones will be able to cut the usual delivery time for treatment from four hours to just 30 minutes.
It is estimated that each drone delivery replaces at least two car journeys and one hovercraft or ferry journey per delivery, which saves carbon emissions and contributes to improving air quality for patients and the community.
Other groundbreaking net zero health strategies
In other initiatives, the NHS has also announced that patients with Parkinson's disease are to be given smartwatches which can help doctors remotely assess their condition.
Additionally, NHS also began treating sickle cell patients with the drug crizanlizumab, which will be offered to up to 5,000 patients within three years.
Cystic fibrosis treatment has also been revolutionised in the NHS with Kaftrio, which is being given to hundreds of children between 5 and 12, in a deal struck by NHS England to ensure all patients can access it in line with MHRA guidance.
Earlier in 2022, the NHS also conducted the first ever net zero operation which successfully removed bowel cancer from a patient.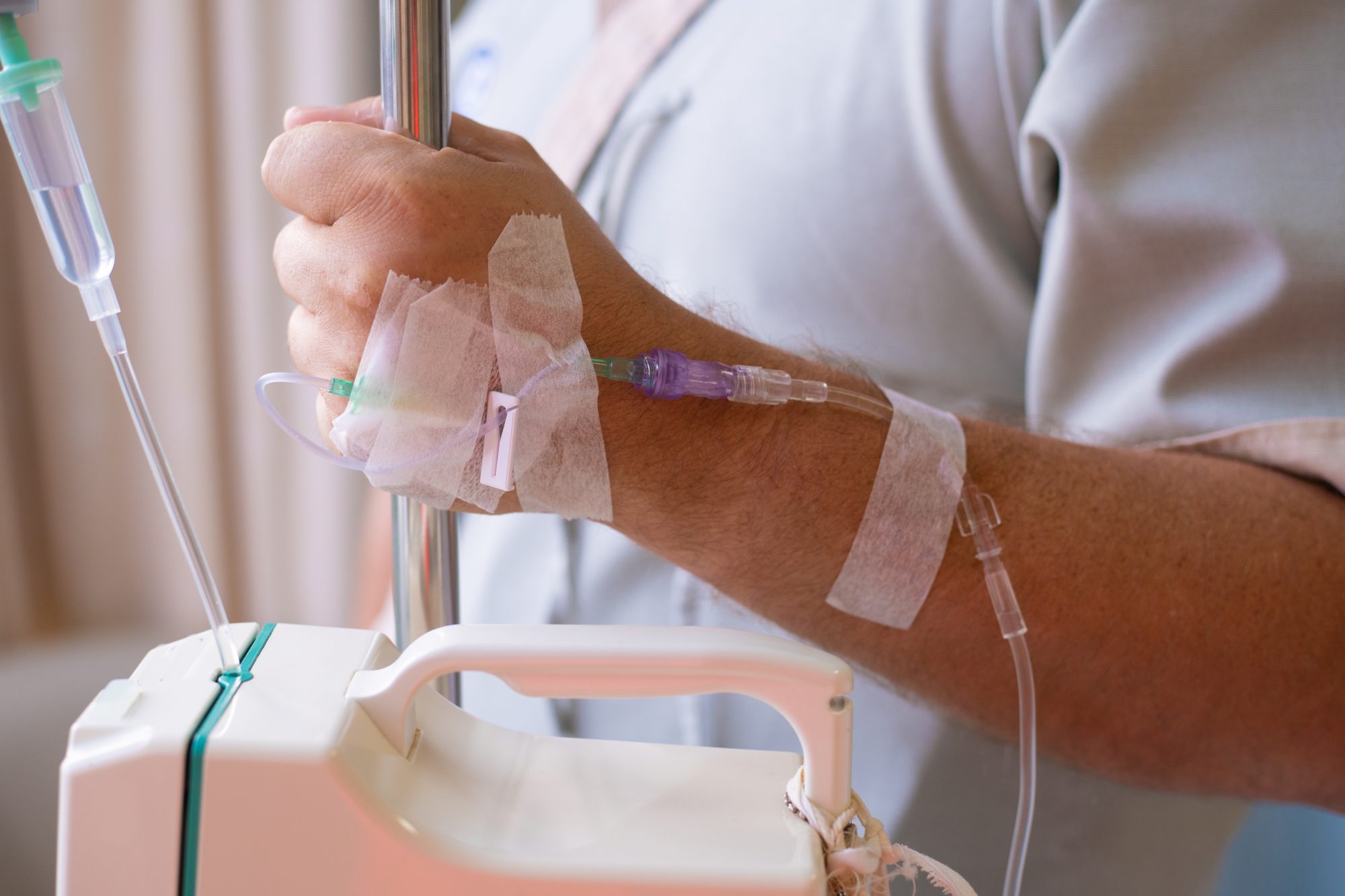 The NHS as the first carbon-neutral health system in the world
The drone programme will be trialled initially in the Isle of Wight followed by Northumbria and could allow clinicians to make "same-day orders" for vital medical equipment and other treatments.
NHS chief executive Amanda Pritchard said: "Delivering chemo by drone is another extraordinary development for cancer patients and shows how the NHS will stop at nothing to ensure people get the treatment they need as promptly as possible – while also cutting costs and carbon emissions.
"From a smartwatch to manage Parkinson's to revolutionary prostate treatments and making the most expensive drug in the world available to NHS patients, it has been another amazing year of innovation in the way the health service delivers treatment and care.
"As the NHS turns 74 it is clear that the pace of change and improvement across the health service is only accelerating as our fantastic staff seek to make the most of life-changing advances to improve patients lives as we promised in the NHS Long Term Plan".
"Ensuring the NHS is making the best use of the record funding we're investing to bust the COVID backlogs"
Health and Social Care Secretary Sajid Javid added: "I want England to become a world leader in cancer care and using the latest technology to deliver chemo by drone means patients will have quicker, fairer access to treatment no matter where they live.
"As the NHS turns 74, innovations like this will help improve patients' access to lifesaving care while ensuring the NHS is making the best use of the record funding we're investing to bust the COVID backlogs.
"Our upcoming 10-Year Cancer Plan will set out a vision for how we will speed up diagnosis, roll out innovative new treatments and revolutionise cancer services across the country".
The NHS Long Term Plan has committed to deploying the latest cutting-edge technologies while rolling out new innovations and treatments to patients across the country.
Editor's Recommended Articles