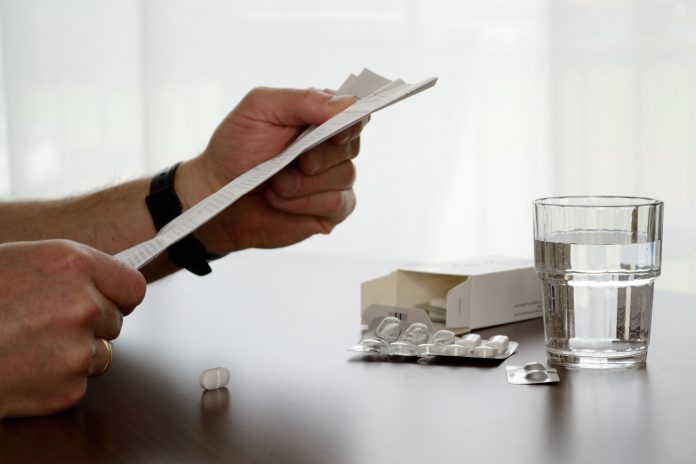 Dr Nazneen Rahman, Founder and CEO of YewMaker and Sustainable Medicines Partnership (SMP) Director describes why digital medicine information is essential for sustainable medicines
Sustainability is often focused on environmental protection, but it is much more. Sustainability is about building a world in which societal, environmental, and economic priorities can co-exist. Sustainable healthcare must work for people, the planet, and the healthcare business. Equity and access are integral components, and sustainable medicines must be accessible medicines. A cornerstone of this accessibility is patients knowing why, when, and how to take medicines
There is also abundant evidence that current medicine information is not working well for patients – the text is too small to read, too hard to understand, too difficult to search, poorly suited to medicine devices like inhalers, and too inflexible for our diverse, multilingual populations.
Why is medicine information stuck in the last century?
Too much focus on process, not enough on patients
The pharmaceutical industry has made considerable efforts towards modernising medicine information over the last 15 years. Their primary focus has been on transitioning from paper to electronic formats – often called 'e-labelling' or 'ePI' (electronic product information). This focus has impeded change in two ways:
First, it has tied the provision of digital medicine information to the transition away from paper, rather than the need to serve digital consumers. Second, it has not had strong patient support as it does not prioritise the consistent call for more user-centred content. Changing from a complex, lengthy, paper leaflet to a complex, lengthy, online leaflet is not what people are asking for.
Digital inclusion should drive information transformation
A well-designed health system aims to serve the majority while protecting vulnerable minorities. In the 1990's, mandating paper leaflets in medicine packs was viewed by regulators as the best policy to achieve this. In the 2020's it no longer serves the majority and marginalises many of the vulnerable. We need digital-first medicine information designed for the digital consumer, with approved content, multi-format accessibility, and responsible resourcing as key elements:
Approved content:

Patient choice can, and should, dictate what medicine information is available. Approved digital content should be available whenever it is the preferred choice. As an example, the google search 'how to use an inhaler' returns 36 million results and 850,000 videos. These are not regulatory-approved videos from inhaler manufacturers because there is no system for approving such videos. Instead, printed leaflets that try to explain how to use an inhaler using text and drawings are still mandated by regulators.

Providing digital content will expand access and usability.

Digital information is more readily translated into other languages, and formats such as audio for the visually impaired and video for the literacy impaired. It is dynamic, searchable, personalisable, and can be accessed and stored in different ways to suit the different needs and wants of citizens. Of course, access to printed information must be maintained for those who want it, as was done for the COVID-19 vaccine and the 2021 'digital-first' UK census.

Responsible resourcing:

Healthcare is a major contributor to the climate crisis and must do its part to reduce unnecessary resource consumption. Paper is an essential commodity, under growing pressure, with shortages and prices increasing. If approved digital medicine patient information was available, a printed leaflet would not be needed in every pack, which would be a valuable contribution to delivering a Net Zero NHS.
The Sustainable Medicines Partnership is driving change
Delivering a digitally inclusive medicines information system requires the collaboration of citizens, healthcare, industry, academia, policymakers, and regulators.
The Sustainable Medicines Partnership (SMP) – a multi-stakeholder, private-public action collaborative of >40 organisations led by YewMaker, has Digitising Medicine Information as a key objective.
An SMP priority is to develop and pilot patient-centred, digital-first, standardised, core medicine information from the approved content. A digital-first mindset can lead to simple, yet radical, changes. For example, currently both the printed and online descriptions of what a medicine looks like are in text – "Aspirin tablets are white, circular, biconvex uncoated tablets marked ''ASPIRIN'' on one face and the letters ''K48'' on the reverse side". An image would be much better in digital materials.
The time for change is now
The societal, environmental, and economic benefits of digital medicine information are clear. The content must be patient-centred, designed for the digital consumer to consistent standards, and approved by regulators. Well-planned, coordinated, implementation will be required, as for all systemic healthcare transformations. This is readily achievable, in the near term, supported by the growing collective commitment towards sustainable medicines.
If you are interested in joining the burgeoning Sustainable Medicines Community working together to deliver digital solutions that make medicines more sustainable, please contact us on
Please Note: This is a Commercial Profile

This work is licensed under a
Creative Commons Attribution-NonCommercial-NoDerivatives 4.0 International License
.
Editor's Recommended Articles