Councils need to overcome functional silos to improve access to the disabled facilities grant – and technology may just be the solution
In 2019-20, almost 2 million households in England had one or more people with a health condition that required adaptations to their homes. Yet, the vital funding provided by the disabled facilities grant (DFG) has been called one of the 'best-kept secrets' of the UK welfare system.
Why the secrecy? The benefits of the DFG are self-evident: it enables people to stay safe, well, and independent at home for longer, while reducing hospital admissions and delaying the need to move into costly residential care.
Unfortunately, gaps in provision do exist – and these gaps are preventing many disabled people from accessing the right support at the right time. Siloed processes and a lack of cross-functional working within councils are causing backlogs and delays that often stretch into several years. Manual means-testing is also prone to human error and oversight, leading to further setbacks in the timely provision of home adaptations.
At a time when councils are under unparalleled pressures, technology and joined-up delivery can play a key role in removing these barriers.
18 months to independence?
Disabled facilities grants are administered by the local council. Usually supported by an OT referral, the DFG funds a variety of home adaptations for people with disabilities. These can range from widening doors and installing ramps to fitting in stairlifts and accessible showers. Providing access to all areas of the home helps the disabled resident to not only live independently but also care for other people living in the property, such as a spouse, child, or parent.
So far, so promising. But the latest data suggests that the scheme is not currently meeting the government mandated timescale of 18 months for approval and completion of work. This delay is leaving disabled people waiting for unreasonable amounts of time for even the most basic improvements to their homes.
Put simply, the grant is not working as well as it should. Traditional systems for arranging adaptations are needlessly complex, with many different teams, departments, and organisations operating in silos and using varying systems, practices, and budgets from area to area. This often leaves applications in limbo, as there is no quick and efficient means for councils to make informed decisions on the grant available.
To adapt more disabled people's homes within the 18-month timescale, changes must be made to service delivery. But with councils already having to face cost pressures and rising service demand – not to mention the impacts of an ageing population – how can this be achieved?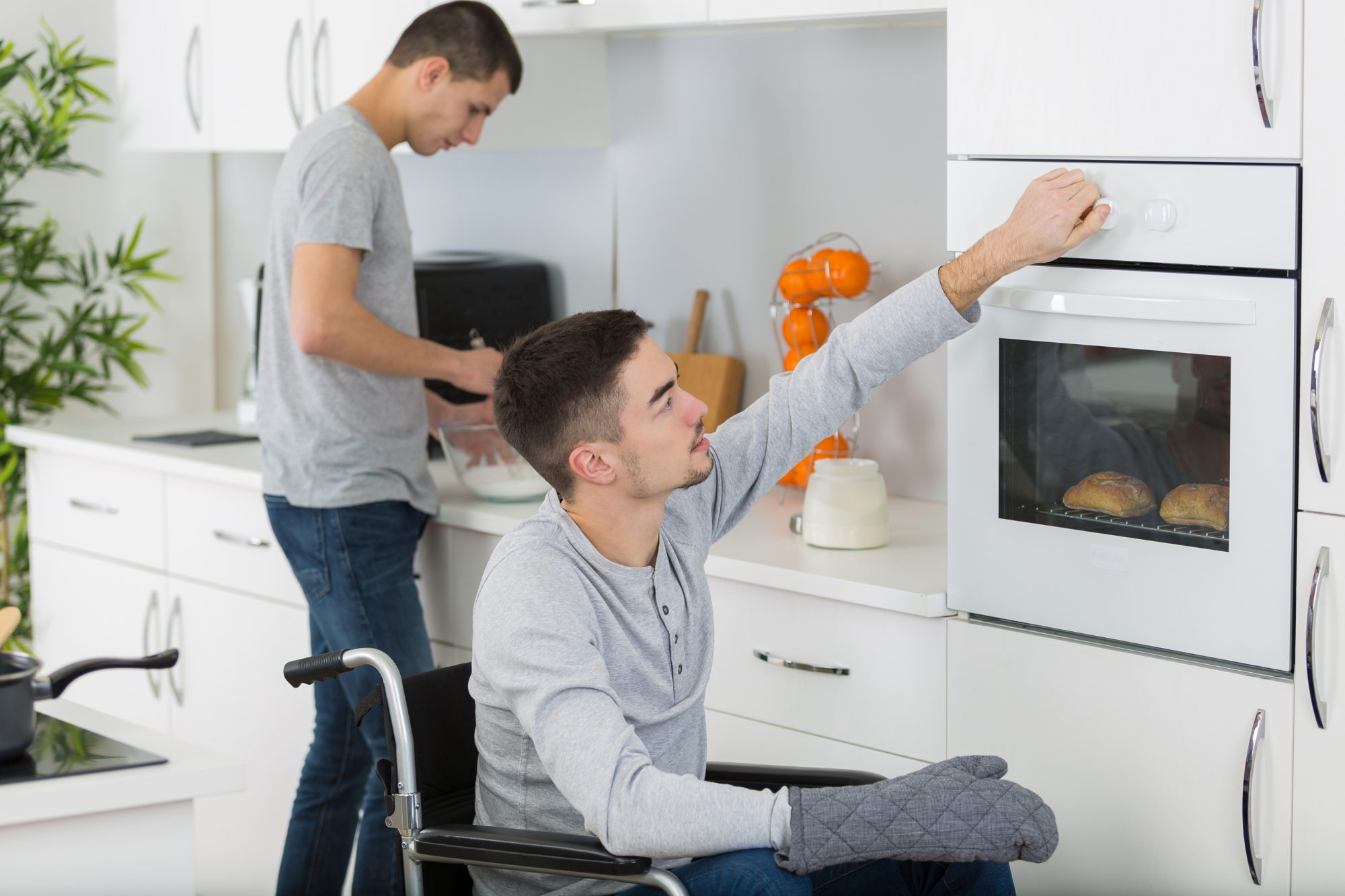 Streamlined solutions are possible in councils
Some local authorities have started taking steps towards a more flexible and intuitive approach to the DFG. Coventry Council, for example, recently announced that it was backing new updates to the scheme, allowing grants of up to £6,000 without a financial assessment and opening the door to top-up grants worth over £30,000. This discretionary approach will help more people benefit from housing improvements, without the need to wait for several years.
But for any change to DFG provision to be truly effective, councils need to abandon siloed thinking. Overcoming delays and gaps will require good practice joint working between local health, care, and housing authorities to provide frictionless, person-centred support. This can be achieved with technology.
By replacing manual methods with intuitive processes and automated calculations, councils can easily capture the information required to make the right decisions and accelerate the process – from receipt of application through to completion of work on site. This not only simplifies and streamlines the provision of home adaptations, but also ensures that key information is accurate, visible, and shareable between teams, which reduces backlogs and minimises the risk of human error.
The right technological solution will help the public sector to collaborate efficiently through the entire end-to-end process. Whether they need to obtain planning and building regulations approval, schedule work, or monitor cost and quality, the council can leverage the software and calculations to utilise their workforce much more effectively across the housing department. In turn, this joined-up delivery makes it much easier to track outcomes and monitor the effect that home adaptations have on the ongoing need for domiciliary care.
Improving lives with better disability services
Home adaptations are an ongoing process. As people get older, their needs change, so they often require more adaptations as the years pass. This can be complicated and costly for councils – but it no longer needs to be.
Intuitive and automated technology can smooth out the various bumps and expenses associated with adapting a home, enabling local authorities to achieve financial savings through increased efficiency. It also helps to facilitate more joined-up working between housing, health, and social care teams. Most importantly, however, it empowers more disabled people to live comfortably and independently in their own homes.
Home adaptations transform the physical and emotional wellbeing of individual residents and their families. Councils can now play a key role in leveraging technology to ensure the right people have access to these benefits – at the right time.
This article was written by Phil Kirby, Head of Property Operations at Liberata
Editor's Recommended Articles