India, Pakistan and other significantly large parts of South Asia have experienced prolonged, early heat, due to extreme weather conditions and climate change
March 2022 saw early heat sweep across India and Pakistan, with record-high heatwaves since records began 122 years ago.
With all-time highs being recorded, South Asia has been extremely dry with early heat causing 62% less than normal rainfall reported over Pakistan and 71% below normal over India.
Scientists from India, Pakistan, the Netherlands, France, Switzerland, New Zealand, Denmark, United States of America and the United Kingdom, collaborated to assess how human-induced climate change altered the intensity of heatwaves.
While heatwaves are not uncommon in the season preceding the monsoon, the very high temperatures so early in the year paired with much less than average rain has led to extreme heat conditions with devastating consequences for public health and agriculture.
By the 29th of April, 70% of India was affected by the heatwave
The early heat has created a surge of health and economic fallouts across the region, and cascading effects from the current heat wave will take months to determine – tracking data on the number of excess deaths, hospitalisations, lost wages, and missed school days, and diminished working hours.
So far, data has determined 90 deaths in India and Pakistan, and an estimated 10-35% reduction in crop yields in Haryana, Uttar Pradesh, and Punjab due to the heatwave.
The early heat has particularly affected the North West of India and Southern parts of Pakistan, where the heatwave has now also reached more coastal areas and the Eastern parts of India.
The heatwave triggered an extreme Glacial Lake Outburst Flood in northern Pakistan and forest fires in India, reducing India's wheat crop yields, and causing the government to reverse an earlier plan to supplement the global wheat supply that has been impacted by the war in Ukraine.
Also in India, a shortage of coal led to power outages that limited access to cooling, compounding health impacts and forcing millions of people to use coping mechanisms such as limiting activity to the early morning and evening.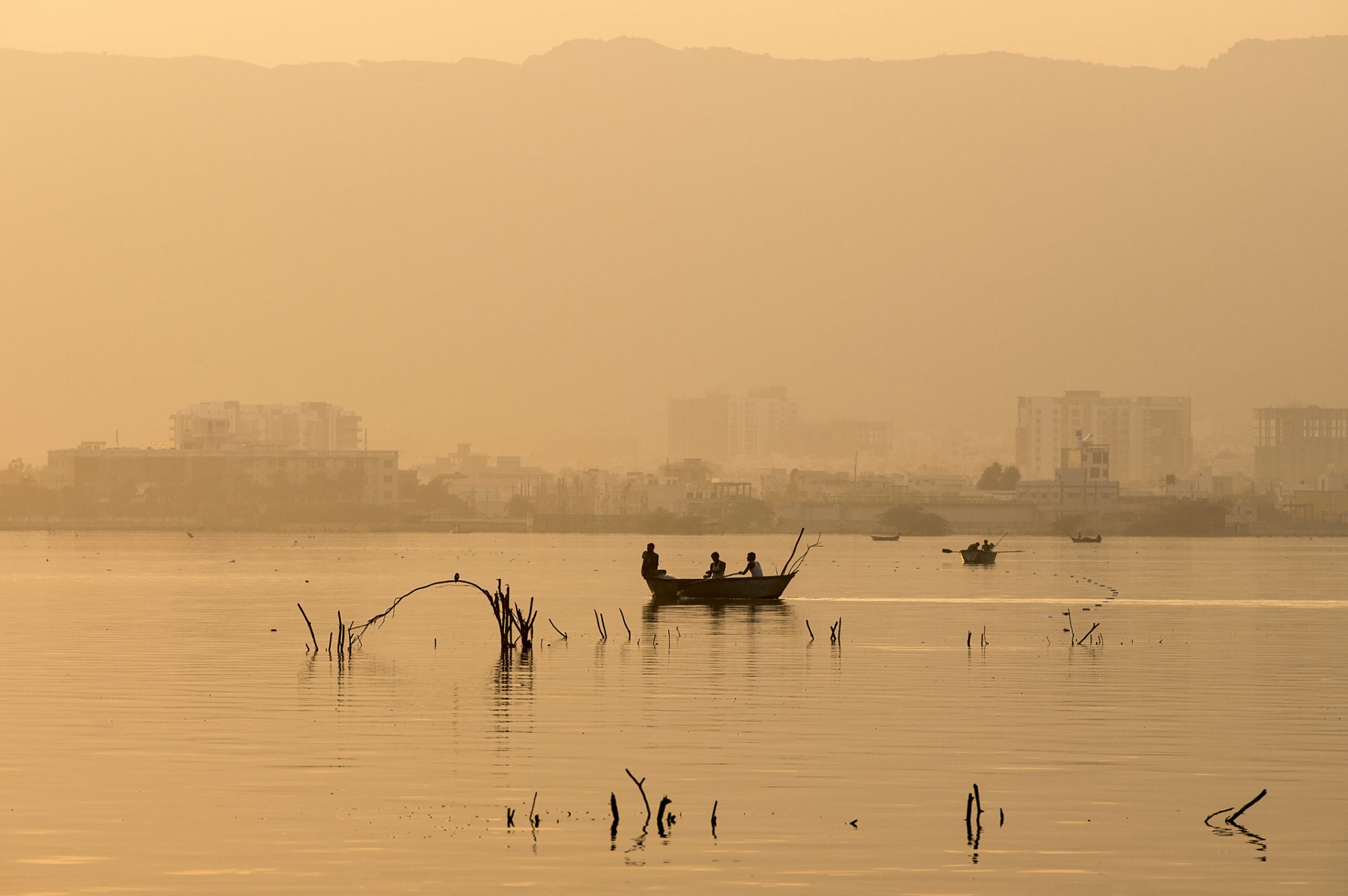 Due to climate change, the probability of this event has increased by a factor of 30
With future global warming, heatwaves like this are predicted to become even more common and hotter.
At the global mean temperature scenario of +2°C, a heatwave like this would become an additional factor of 2-20 more likely and 0.5°C-1.5°C hotter compared to 2022.
Additionally, this early heat has been accompanied by much below-average rainfall and humidity and thus constituted a dry heatwave – which has made humidity much less important for health impacts than heatwaves occurring late in the season and in coastal areas.
In Pakistan and India, extreme heat hits hardest for people who must go outside to earn a daily wage (for instance, street vendors, construction and farm workers, traffic police), and consequently lack access to consistent electricity and cooling at home, limiting their options to cope with prolonged heat stress.
Rising temperatures from more intense and frequent heat waves will render coping mechanisms inadequate as conditions in some regions meet and exceed limits to human survivability.
Mitigating further warming is essential to avoid loss of life.
Editor's Recommended Articles