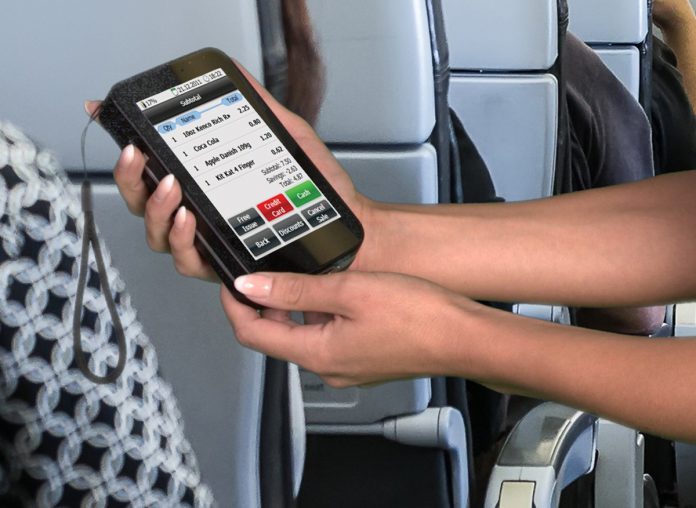 ECR design and develop smart solutions supporting transport operators across the globe. With unique hardware in the form of compact, all in one solutions, we help customers to ensure that every ticketing experience is seamless, reliable and easy
ECR design and develop smart transport solutions for the mobile environment. Does your onboard ticketing restrict you and your passengers? Would you like to cut out ticket fraud and chargebacks? Then we can help.
ECR Retail Systems is one of the longest-established mobile point-of-sale (mPOS) specialists in the world and offers a wealth of industry experience in delivering smart solutions to its clients across the globe.
Mobile technology
Transport providers including National Express, Stagecoach, LNER, OBB, Big Bus are using our fully mobile technology the world over. From ticketing to onboard retail and hospitality, we produce every aspect of our systems in-house from conception through to final delivery. We even design and manufacture our own hardware, so that clients can rest assured that every solution we supply to them is the best on the market today.
Having become specialists in the transport sector, we set out to deliver a system that encompasses not only state-of-the-art software but also the very latest in hardware technology.
We offer compact and lightweight handheld terminals – developed by our experts for the mobile environment.
Features
All-in-one design with an inbuilt printer, 2D QR scanner, contactless/mobile wallet card reader, RFID, ITSO accreditation, 3G/4G mobile network, Wi-Fi, HotSwap battery, carry case.
The benefits
Real-time ticket validation;
Anti-fraud prevents pass-back and duplication;
Customer app and bookings;
All payment types;
Real-time reporting and head office dashboards;
Offline capability, with no loss of functionality.
Whilst selling, the focus is on processing transactions quickly and smoothly – also vital for the overall customer experience. TicketPoS connects with mobile network and Wi-Fi wherever possible and reverts automatically to offline mode when no signal is available. Users are able to continue seamlessly with operations, from ticket and revenue checks to selling onboard.
Passengers can purchase and validate tickets & travel cards from print-at-home to physical tickets and e-tickets on any device.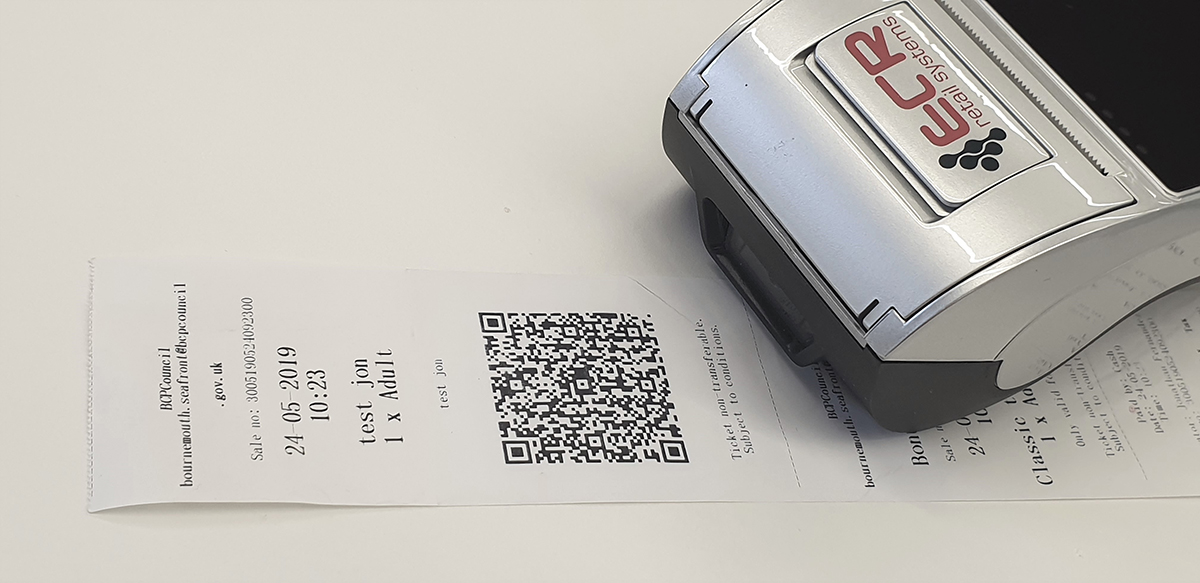 In addition, our system has numerous clever features designed to close gaps, improve cash handling whilst facilitating the move to cashless payments wherever possible. It uses GPS tracking to deliver real-time and pinpointed sales data delivered on a clear to read head office dashboard.
TicketPoS
TicketPoS is cloud-based ensuring that it requires no specific browser or additional software and is accessible from any location by head office users with their individual login.
We support promotions, discounts, agents and commissions, along with multiple other benefits. Not least is the anti-fraud measure in our dynamic QR codes and features in the customer app, which has been designed to give the user complete control over their ticketing purchase, usage and travel.
The Go2 all-in-one contactless-enabled handheld device comes with ITSO accreditation and full PCI compliance, approved EMV levels 1 and 2, for a fully secure solution that is ready to deploy.
The super compact GoFree device operates without a printer and can communicate with portable ticket printers where required. Ideal for validation and inspection, both devices operate with full Windows 10 Enterprise and offer users multiple functionality from equipment and safety checks with a full audit trail, to messaging to and from head office & other users.
TicketPoS fully supports self-scan, reducing pressures on onboard staff where required and is small enough to be carried with ease throughout the working day.
Looking further ahead, at ECR we are working continuously with our clients to identify market trends and new ideas to incorporate into our software and we are always pleased to be able to deliver and help our clients enjoy the benefits of what our systems can do. This year, we continue focusing on giving independence and control to the customer, making the buying process even faster and easier than before. This is set to help ticket sales rise significantly across multiple transport types and we are excited about the opportunities this will offer us and our clients throughout the transport market and beyond.
Kate Hutchinson
Head of Sales
ECR Retail Systems
Tel: +44 (0)7787 52 4109
Please note: This is a commercial profile
Editor's Recommended Articles