The UK's elite universities hold their prestige against Ivy league universities – but why are grades alone not enough to secure a place?
The UK's elite universities have long been the envy of the world, and every year thousands of international students seek a place at prestigious universities such as Oxford and Cambridge, ranked #2 and #4 in the QS World University Rankings 2023 and #1 and #3 in the Times Higher Education World University Rankings 2023.
With their long-standing reputations, Oxford (founded 1096) and Cambridge (founded 1209), and their academic prestige, their graduates are highly sought-after by employers making securing a place highly desirable to international students, says Fiona McKenzie, Head of Education at Carfax Education.
Yet the applications still flow
In UCAS data released this year, international applications are predicted to rise by 46% to 208,500 by 2026, so the landscape will continue to be highly competitive. Yet, this year has seen a record drop in the number of Oxbridge applications this year (5% Cambridge, 2.6% Oxford).
International applications are predicted to rise by 46% by 2026
However, Clare Marchant, Chief Executive at UCAS, is not concerned and commented: "Whilst applications have been very resilient throughout the pandemic, the robust demand from China, India and Hong Kong shows the enduring appeal of our world-class universities."
Three main reasons for the reduction in applications are Brexit, the cost of living, and the pandemic
Applications through UCAS in 2021 also showed 40% fewer students from the EU applying to UK universities because students can no longer claim home-fee status or access tuition fee loans and instead face tuition fees of up to £40,000 per year. The cost of living has also upped student's expenditure; with the UK's inflation rate hitting a 40-year high of 10.1%, students are feeling the crunch.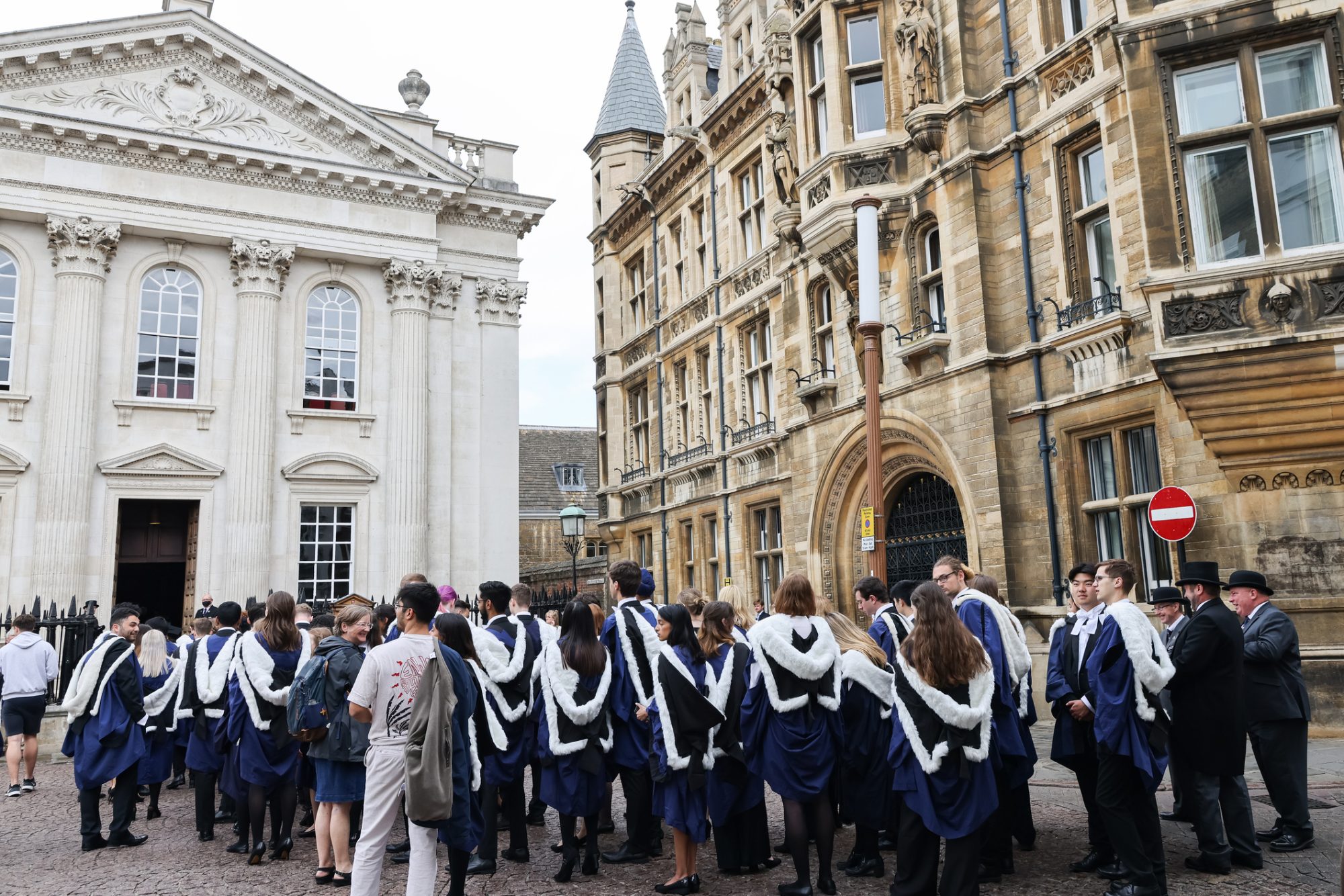 The competition for places
Even with the dip in 2022 applications, Oxford and Cambridge Universities remain competitive and desirable. As the English-speaking world's oldest elite universities, they have an incredible reputation for academics and research.
The attractions for domestic and international students to study at Oxbridge are clear, combined with their unique "College " system, the very personalised teaching model, and post-graduate job opportunities, it's no wonder why 40% of their students are international. Although it's no secret that getting an offer from Oxbridge is complex, the University of Oxford typically has a 17% acceptance rate, with Cambridge a little higher at 21%.
Oxbridge universities practise a thorough screening process for its applicants
These rates are higher than some Ivy League universities, such as Harvard and Columbia — which typically only accept around 5% of their applicants. With only 3,300 undergraduate places per year at Oxford and 3,997 at Cambridge, students will be competing with some of the brightest in the world to win a place.
Even before an application is welcomed, Oxbridge universities practise a thorough screening process for its applicants, meaning students must pass pre-assessment tests and be invited to interview before being offered a place.
Grades and scores won't secure a place in elite universities alone
With competition so high to secure a place at Oxbridge, what can potential students do to set themselves apart? Glowing academic grades are a given, but applications must shine beyond this to be in with a chance of securing an interview. My advice to parents and students on other attributes to note beyond the grades in their application would be to draw on the following:
Demonstrate intellectual curiosity
Show a mature understanding of your subject
Cite any extra reading and additional courses that are relevant to highlight your key areas of interest.
The admissions tutors are most interested in your intellectual ability and passion for the subject. We have worked with outstanding students who have undertaken independent research projects on wave energy, published poetry collections, and are Olympiad maths champions.
Education will always be one of life's most important investments, and international students who choose a UK degree will be well on their way to a secure, rewarding, and exciting future.
That is why thousands of international students choose to study in the UK every year and why our graduates are among the most employable in the world; Oxford students alone have been employed by over 145 companies, progressing faster – and earning more – than peers educated elsewhere. It's no wonder why over 600,000 international students chose to study in the UK in 2021.
Fiona McKenzie, Head of Education at Carfax Education.
Editor's Recommended Articles