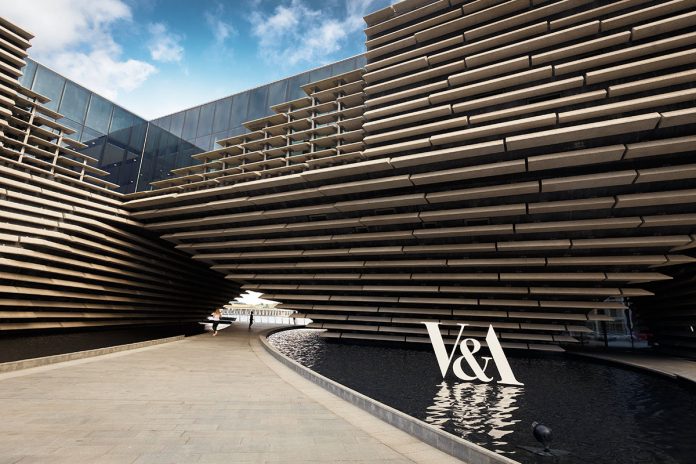 Here, we discover that Dundee's partnership with ESB Smart Energy Services has brought 4.9 megawatts of sustainable energy online in just 18 months
With less than a decade to meet the UN's Sustainable Development Goals, public-private partnerships have fast become the way for national and local governments to stay on track for success. By offering the innovative technology, knowledge and in some cases, financing, specialist organisations bring the tools, expertise and agility necessary to implement large-scale municipal projects, while significantly reducing risk and opportunity costs.
Dundee in Scotland is one such city that has embraced the partnership model to achieve its goals: a 40% reduction in greenhouse gas emissions by 2030; and carbon neutrality by 2045. The city's location, just a few kilometres downstream from the North Sea and its average temperature of just 8.3 degrees Celsius puts the challenge of meeting these goals in perspective.
And yet, its partnership with ESB Smart Energy Services (formerly GI Energy) brought two major sustainable heating projects online in just 18 months, delivering a combined capacity of 4.9 megawatts, as well as Scottish Green Energy awards for each.
V&A Museum in Dundee
One of these projects is the iconic V&A Museum in Dundee, designed by renowned architect Kengo Kuma. When the museum first opened its doors on Dundee's newly redeveloped waterfront in 2018, few visitors could have guessed what lay beneath. While the building itself is a stunning testament to the power of imagination and collaboration, its low carbon heating and cooling system is a feat of ingenuity and engineering. Given the museum's location, many are surprised to learn the building's HVAC system runs on geothermal and air-sourced energy.
"We modelled a variety of low and no-carbon technologies," says John Mackintosh, ESB Smart Energy Services Customer Solutions Manager. "But Ground Source Heat Pumps drawing geothermal energy from a closed-loop array drilled 200m beneath the site—where temperatures are relatively constant — and a rooftop Air Source Heat Pump offered the greatest cost efficiency and carbon savings. Plus, it also decarbonises along with the national grid," he added.
The museum's system delivers 800kW of heating and 500kW of cooling energy produces 54% less carbon than a traditional HVACs and saves 105% in operating costs – a detail not overlooked by Dundee's commissioning authority.
"As a city in a country with some of the most ambitious decarbonisation plans in the world, one of our biggest challenges has been to ensure economic growth, while reducing emissions," says Rob Pederson of Dundee City Council.
By all accounts, the Council's partnership approach to sustainable development has been a success. The impact of the V&A Museum Dundee on the local economy has been substantial, delivering £21 million to local coffers in the first 12 months of operation alone.
Results like these set the bar high for the city's other sustainable development projects, including the Caird Park District Heating Centre.
Caird Park Ground Source Heat Pump System
Now Scotland's largest Ground Source Heat Pump System, Caird Park draws its energy from 120 boreholes drilled 200 m into the rock below, as well as a rooftop solar thermal array. The system also uses a small Combined Heat and Power engine to direct energy to where it's needed, improving overall efficiency.
While Caird Park currently delivers 3.5MW of low carbon district heating on-site to the Regional Performance Centre for Scotland — a high-tech sports facility — Phase Two will supply energy to Dundee's social housing, alleviating fuel poverty for many of the city's residents. This latter detail demonstrates the transformative power of sustainable technologies, as well as its potential to transcend politics.
"Dundee's aggressive sustainable development targets really focussed the team and inspired new ways of looking at existing technologies," says Ciaran Gallagher, ESB's Head of Smart Energy Services.
"As engineers and analysts, using the latest technology can be tempting, but when you work with state bodies, you're ultimately serving the taxpayer, so reducing investment risk and maximising efficiencies are essential to success.
"Being recognised at the Scottish Green Energy Awards two years running has been great. But the real reward comes with knowing we've made a difference."
"We've been lucky to have our ambitious vision shared by partners such as ESB," says Pederson. "Their results-oriented solutions and critical analyses have been an asset to the people of Dundee."
Public sector challenges
With a historical mandate from the Irish Government, ESB is no stranger to the challenges of the public sector. Which is perhaps part of what has made it such a success story. Originally established in 1927 as a semi-state organisation, ESB was the first national electricity system in the world to successfully integrate generation, distribution and transmission into a single supply chain. Since establishing its global engineering consultancy in 1975, the organisation has delivered large-scale capital infrastructure projects in more than 120 countries. Since 1992, ESB has been supporting Britain's transition to a low carbon future, bringing a number of renewable energy projects online, including the UK's most efficient thermal power plant, wind and biomass operations.
ESB Smart Energy Services offer large energy users the technology and expertise to reduce their energy costs and carbon footprint. Click here to view a case study on the V&A Museum, Dundee and here for a video about Caird Park. For more information, contact ESB Smart Energy Services on +44 (0)24 7667 3131 or visit: www.esbgroup.co.uk/smartenergy
ESB Smart Energy Services
www.esbgroup.co.uk/smartenergyservices
smartenergyservices@esbgroup.co.uk
Please note: This is a commercial profile
Editor's Recommended Articles