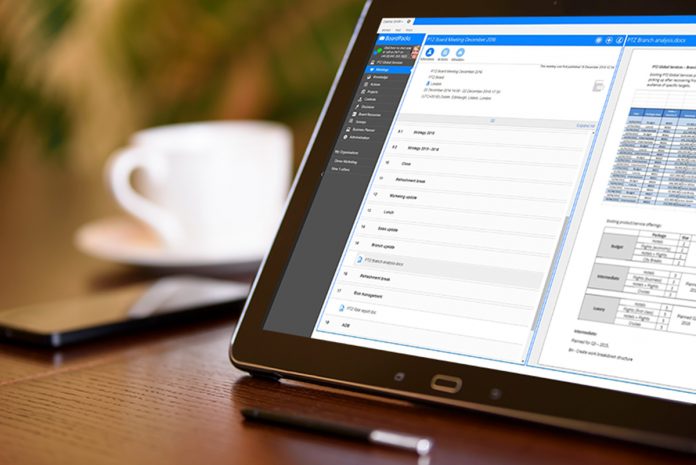 Camilla Braithwaite, Head of Marketing explains how eShare helps organisations embrace technology to allow them to run more effectively
Technology is something we take for granted in our daily lives. We can now complete complex tasks that would have been impossible to even imagine 15-20 years ago at the touch of a button. However, there are still some areas of our working lives that stubbornly remain in the analogue world.
It's because of this very problem that eShare as a company was created by CEO, Alister Esam. When working as an actuary back in 2004, Alister often found himself along with the company secretary witnessing an ineffective board in action. Poor decisions taken by the board at these ineffective meetings helped to contribute to the pensions crisis, which saw pension pots essentially wiped out overnight and led to pensioners campaigning naked outside of parliament, to ensure that actions were taken against the perpetrators.
Many companies decided that extra training for board members was the way forward and the right answer to solving the cycle of bad governance many had found themselves in, Alister took a very different approach and saw the benefit that technology could bring in streamlining processes and creating a system where transparency and accountability was king. What this all boils down to is better governance at the very top of our organisations.
When organisations are being run by engaged board members, they are then better placed to achieve their goals, allowing them to have a greater contribution to their wider community and society in general. Nowhere is the benefit of more effective boards felt more than in the public sector.
The public sector is a broad term that covers a lot of bases, but the principle still applies. Whether you're working in healthcare, housing, local government or any other of the many sectors that this covers, ensuring good governance is key. Governance scandals still break in headline news with alarming frequency highlighting that more must be done by these organisations to embrace their duties in the governance process and understanding the benefits that technology can bring to those responsible for governance within an organisation, a duty which often falls on the shoulders of the company secretary.
A position which is increasing in its importance in any organisation, the company secretary, traditionally was solely an administrative role, tasked with organising a board meeting and the documents which supported them, both pre- and post-meeting. Whilst this task remains, the amount of other administrative and compliance related tasks has grown rapidly post 2008 – and the financial crash, forced greater regulatory complexities on organisations of all shapes and sizes to ensure they are being run correctly. With each governance scandal attracting more and more headlines from the media, as well as the greater awareness from the general public surrounding the correct governing of an organisation, there has never been more pressure on those responsible.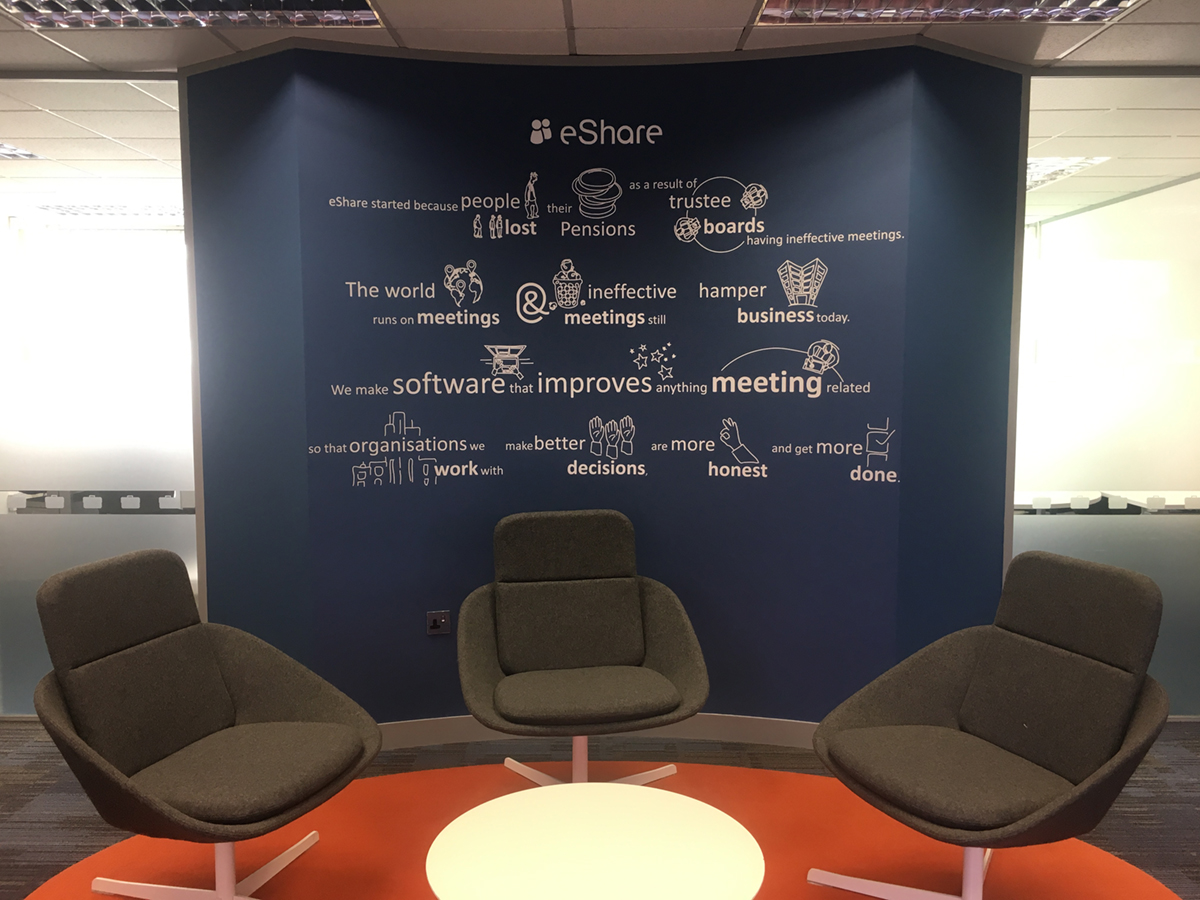 eShare's suite of solutions focus on streamlining manual processes, such as the organisation of a board meeting and ensuring that the correct documentation is readily at hand when and where the directors need it. This is the core function of a board portal, but unlike many others on the market, our portal, BoardPacks, is also concerned with improving your organisation's governance.
To monitor board engagement, each document can be tracked to see who has opened it and how long for, as well as being able to record quickly and easily who attended which meetings. Full transparency guaranteed at all stages of the meeting.
The good news for the public sector today is the increased willingness to adopt the technology. The NHS has recently announced a partnership with Microsoft to allow a smooth adoption of Office 365 and the full range of apps and programmes that this brings, alongside similar schemes announced in education and other public sectors. The wider use of this technological framework allows for easier implementation of other supporting technologies. Gone are the days of a protracted and drawn out process to install and use applications, which had to be agreed and tested by various IT departments.
The partnership with Office 365 allows for technologies, such as eShare's MeetingSquared solution that follows much the same principle as BoardPacks. If meetings are the forum for key decisions to be made across your organisation, then why can't the process of organising and attending a meeting be easier and the documentation of key decisions be easier to record within the Office 365 environment?
eShare's solutions work on Windows, iOS and Android devices, meaning the information is accessible to all on their preferred operating system and device. Our user interface has been designed and tested with our extensive range of clients to ensure that it is easy for all to use, from younger secretarial assistants to mature housing association board members.
eShare have already helped many public sector organisations, so if you would like to know more about how we can assist your organisation, please contact info@eshare.net and we would be delighted to arrange a free demonstration of our solutions.
Please note: this is a commercial profile
Camilla Braithwaite
Head of Marketing
eShare
Tel: +44 (0)8452 007 829
Editor's Recommended Articles