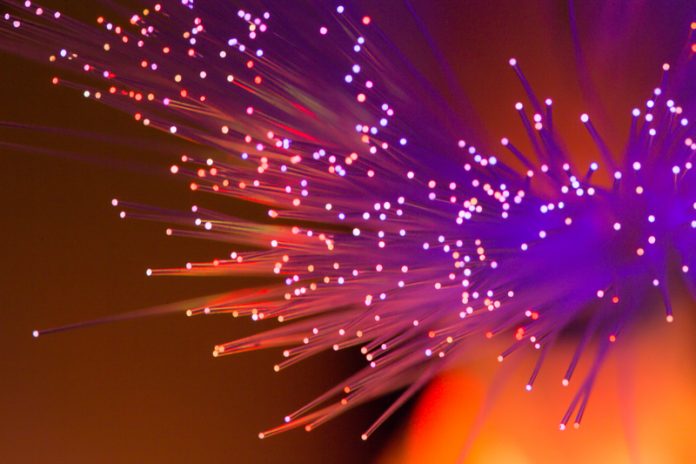 Mandatory full fibre broadband for all new build homes and new priority to connect hard-to-reach rural areas are key measures proposed in a national, long-term strategy for UK telecommunications
The Future Telecoms Infrastructure (FTIR), announced as part of the government's modern Industrial Strategy, proposes the changes that are needed to give the majority of the population access to 5G, connect 15 million premises to full fibre broadband by 2025, and provide full fibre broadband coverage across all of the UK by 2033. Full fibre infrastructure is vital to underpin 5G coverage.
The new approach is aimed at driving large-scale commercial investment in the fixed and wireless networks that are vital for the UK to remain globally competitive in a digital world.
The UK has only 4% full fibre connections and lags behind many of our key competitors Spain (71%), Portugal (89%) France (c.28% and increasing quickly).
At its heart is an emphasis on greater consumer choice and initiatives to promote quicker rollout and an eventual full switch over from copper to fibre.
DCMS Secretary of State, Jeremy Wright said: "We want everyone in the UK to benefit from world-class connectivity no matter where they live, work or travel. This radical new blueprint for the future of telecommunications in this country will increase competition and investment in full fibre broadband, create more commercial opportunities and make it easier and cheaper to roll out infrastructure for 5G."
The FTIR's analysis indicates that, without change, full fibre broadband networks will at best only ever reach three-quarters of the country, and it would take more than twenty years to do so. It also indicates that 5G offers the potential for an expansion of the telecoms market, with opportunities for existing players and new entrants.
Key recommendations from the FTIR include:
New legislation that will guarantee full fibre connections to new build developments;
Providing Operators with a 'right to entry' to flats, business parks, office blocks and other tenanted properties to allow those who rent to receive fast, reliable connectivity, from the right supplier at the best price;
Reforms to the regulatory environment for full fibre broadband that will drive investment and competition and is tailored to different local market conditions;
Public investment in full fibre for rural areas to begin simultaneously with commercial investment in urban locations;
An 

industry-led 

switchover (from copper to full fibre) coordinated with Ofcom;
A new nationwide framework which will reduce the costs, time and disruption caused by street-works by standardising the approach across the country;
Increased access to spectrum for innovative 5G services
Infrastructure (including pipes and sewers) owned by other utilities such as power, gas and water, should be easy to access, and available for both fixed and mobile use;
Ofcom to reform regulation, allowing unrestricted access to Openreach ducts and poles for both residential and business use, including essential mobile infrastructure;
Alongside the FTIR, Government has also published a Digital Infrastructure Toolkit which will allow mobile networks to make far greater use of Government buildings to boost coverage across the UK.
Nationwide availability of full fibre is likely to require additional funding of around £3 billion to £5 billion to support commercial investment in the final c.10% of areas. These, often rural areas, must not be forced to wait until the rest of the country has connectivity before they can access gigabit-capable networks.
The Government will, therefore, pursue an "outside-in" strategy, meaning that while network competition serves the commercially viable areas, the Government will support investment in the most difficult to reach areas at the same time. We have already identified around £200 million within the existing Superfast broadband programme that can further the delivery of full fibre networks immediately.
Sharon White, Ofcom Chief Executive, said: "We welcome the Government's review, and share its ambition for full-fibre and 5G networks to be rolled out right across the UK. The Government and Ofcom are working together, and with industry, to help ensure people and businesses get the broadband and mobile they need for the 21st century."
Editor's Recommended Articles