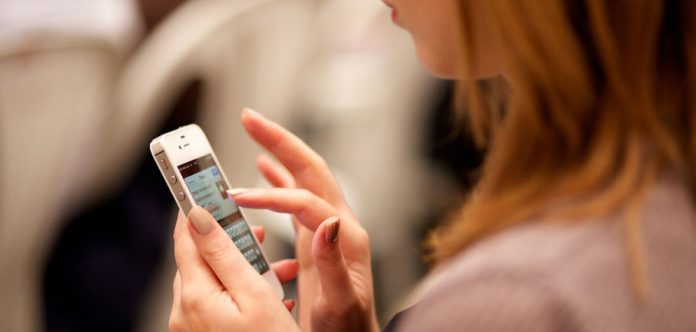 Mark O'Leary from Jisc shares his seasoned opinion on govroam which provides the possibility of "zero-touch" access to Wi-Fi for public sector workers
Anyone who must travel to different offices and buildings regularly as part of their job will understand what a pain it can be to swap on to different Wi-Fi networks at every new destination.
Identifying the correct network, sourcing the password and logging on all takes both time and effort.
In the public sector, where partner-working across different sites and organisations is increasing, "zero-touch" access to Wi-Fi has become a possibility with the launch of govroam.
It means that public sector employees across the UK can now travel between any participating public services' building and connect to the network, without touching their laptop, smart phone or tablet. Once the profile is installed, the connection happens automatically.
How does govroam work in practice?
The introduction of govroam supports the trend towards multi-disciplinary activities, such as the convergence of health and social care.
Site-sharing with govroam enables multiple organisations to share a physical location and connect over a single standardised network. Parts of a council office could be repurposed for community-based police or health workers, or spare space in police stations made available for probation staff. This approach encourages collaborative working and has considerable cost-saving benefits, too.
Scenarios where govroam could prove useful include:
A school where health visitors attend to immunise the children, police visit to teach road safety and council workers provide estate services and meal deliveries etc.
An elderly person is recovering in hospital after an assault and, while there, needs contact with social services, community health workers and the police.
Heavy snowfall prevents council workers from reaching the building they work in, but by prior arrangement, they can get to the local fire station and temporarily work from there.
An international event like Tour de France comes to town and outdoor govroam coverage allows coordination between police, medical and council staff to manage the crowds.
A health trust organises a conference for doctors from all over the country and doesn't have to budget or plan for networking, as there is already govroam in its conference centre.
Council workers can use any room in the building for tasks that require connectivity, not just designated areas.
A multi-disciplinary meeting is held to organise a university fundraising week, where police and ambulance staff, highways and other council workers, plus the local MP can all meet at the university to talk to the student union, all using their own online resources back at base to plan, schedule and research.
Who's using govroam?
The Public Services Network (PSN) for Kent has adopted govroam, where every local authority has rolled it out; govroam is now available at more than 400 sites and rising and work is continuing to connect the whole of Kent's PSN, which has more than 370,000 users across nearly 1,200 sites.
Such multi-tenanted sites are also being deployed across the Yorkshire and Humberside region, where govroam is in place at more than 600 venues, by YHPSN and NYnet. This pattern is being repeated across the UK. The service is not, however, limited to PSNs: the fastest growing adopter of govroam to date is the NHS.
Govroam has also been deployed in parts of London and there's a lobby group, Connectivity Over London, which is looking to champion the use of both govroam and its sister service for the education sector, eduroam, across the capital. This would link hundreds of universities and public-sector locations.
Background and further info
Govroam evolved from eduroam – the established Wi-Fi service used by the further and higher education and research sector, which runs on the UK's national research and education network, Janet, and supports the roaming of 1.6 million unique devices each month. This network is operated by Jisc, the UK's education technology not-for-profit, which has used its experience of eduroam to develop govroam. Jisc has produced a podcast, a film and an animation about govroam and has further information on its website.
For more information, please email govroam@jisc.ac.uk
Please note: this is a commercial profile
Mark O'Leary
Head of network access
Jisc
Tel: +44 (0)1235 822 371
+44 (0)7545 165 975
Editor's Recommended Articles