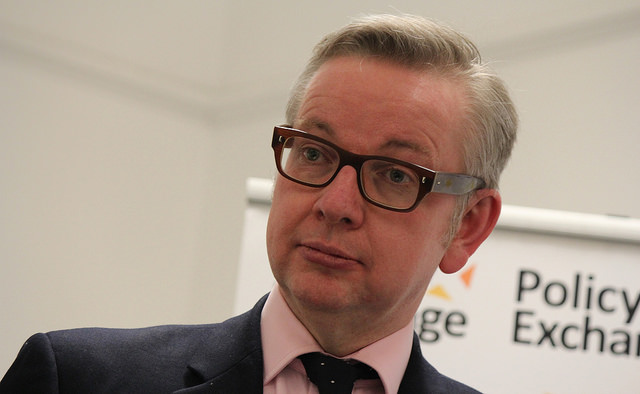 The Environment Secretary has given his first keynote speech where he has expressed his commitment to delivering a "green Brexit"
In a speech at the WWF earlier today, Michael Gove outlined plans for a "green Brexit", which are all part of a "renewed strategy on waste and resources that look ahead to opportunities outside the EU".
Gove said Brexit was "a once –in-a-lifetime opportunity to reform how we care for our land, our rivers and our seas, how we recast our ambition for our country's environment, and the planet."
Reducing waste in oceans
Setting out his ambition for the UK to lead the world in environmental protection, Gove pledged action to reduce plastic waste in our oceans.
Around 8 million tonnes of plastic is reported to make its way into oceans each year, posing a serious threat to the natural and marine environment.
Experts estimate that plastic is ingested by 31 species of marine mammals and over 100 species of sea birds.
Since the government introduced the 5p charge for carrier bags, new figures show that more than 9 billion fewer plastic bags were used – an 83% reduction.
In his speech entitled 'Delivering a Green Brexit', Gove said, "More than £95 million raised from the (carrier bag) charge has been donated to environmental, educational and other good causes."
Exploring new ways to reduce plastic
To prevent other sources of plastic finding their way into seas and oceans, Gove has confirmed legislation will be introduced this year to ban the sale and manufacture of microbeads.
These are tiny pieces of plastic that are easily swallowed by marine life – in cosmetics and personal care products such as toothpaste and shower gels.
However, Gove said that there "is more we can do to protect our oceans."
He said that the government will explore new methods of reducing the amount of plastic – in particular, plastic bottles – entering our seas, as well as improve incentives for reducing waste and litter.
He also stated that there will be a review of the penalties available to deal with polluters.
The government is expected to bring forward legislation to help councils tackle littering from vehicles.
Farm subsidies under scrutiny
Gove also stated, in the same speech that farm subsidies will have to be earned, rather than handed out in the future.
He said that farmers will only get pay-outs if they agree to protect the environment and enhance rural life.
Gove said that the current system will be abolished after the UK has left the EU, as it gives money to some of the UK's wealthiest landowners, for encouraging wastage and not for recognising "good environmental practice".
He said, "There are very good reasons why we should provide support for agriculture. Seventy per cent of our land is farmed. Agriculture is an industry more susceptible to outside shocks and unpredictable events – whether it's the weather or disease."
Head of Friends of the Earth, Craig Bennett welcomed the speech, but said: "Current EU rules aimed at tackling air pollution ad climate change and protecting our birds, bees and nature must not be watered down, and mechanisms must be put in place to enforce them post-Brexit."