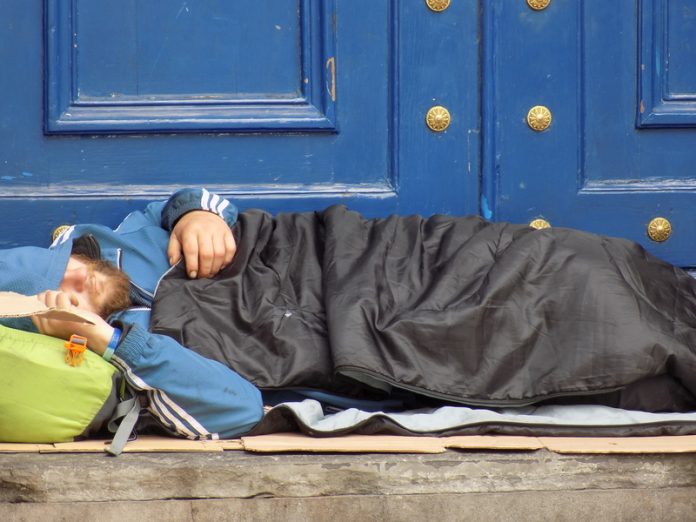 The government plans to help thousands of rough sleepers through a new £100 million strategy
Thousands of homelessness people will be offered rapid specialist assessments and support, as part of a package of new measures announced in the government's rough sleeping strategy.
Today (13th August 2018), the Communities Secretary will confirm the government's ambition to halve rough sleeping by 2022 and end it altogether by 2027.
With the help of charities and experts, the plans will tackle rough sleeping through a three-tiered approach:
preventing rough sleeping by providing timely support to those at risk
intervening to help people already on the streets get swift, targeted support
helping people recover, find a new home quickly and rebuild their lives
The motivation behind the plans is to stop people from becoming homeless in the first place.
To help tackle this, those in crisis will receive targeted support to help them into long term accommodation where they will be supported and guided in the right directions to rebuild their lives.
The new plans recognise that a housing led approach – giving people their own front door – is essential to restore their dignity and a sense of security, as well as speeding up their recovery.
The Prime Minister Theresa May said: "Nobody should have to sleep rough, and that's why we must do all we can to help the most vulnerable in our society to get the support they need.
"But we recognise this is a complex issue – as well as ensuring people have somewhere to live, we have to deal with underlying problems and ultimately help people turn their lives around.
"The strategy launched today will help us act to prevent rough sleeping before it happens and make sure targeted support is reaching those that need it."
The government has also announced that it will carry out a review of legislation around homelessness and rough sleeping, including the Vagrancy Act, to ensure the best measures are in place and that rough sleepers are not discriminated against.
Plans outlined in the strategy include:
Providing timely support: preventing rough sleeping through suitable accomodation, assisting authorities to investigate rough sleeper deaths and extending the Homelessness Reduction Act to ensure more people get the help they need faster
Intervening sooner: new initiatives will help to identify the issues which caused people to become rough sleepers, £30 million will support mental health treatments, more training for front line staff
Helping people to recover: building affordable accommodation to get more out of hostels and domestic abuse situations, investing money from dormant bank accounts into housing for rough sleepers, a £50 million fund for homes outside of London for those who need support
Editor's Recommended Articles