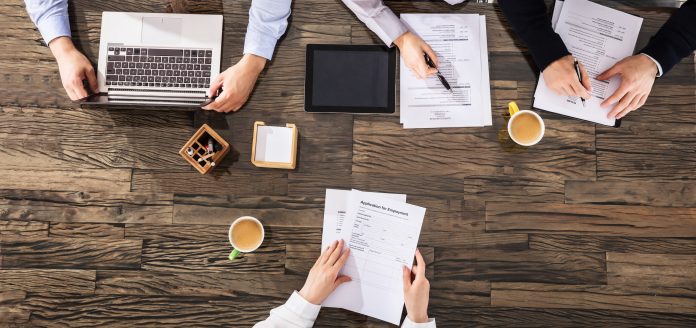 Simon Collinson, Head of UK Public Sector at Salesforce, explains how technology partners can help tackle the public sector talent gap, including a look at healthcare transformation
The UK is currently facing a gap between accelerated digital transformation and digital skills necessary for the jobs of today and the future. By 2030, nine out of 10 UK workers will need to learn new skills to perform their current role proficiently, at a cost of £1.3 billion a year. That's according to our research in partnership with IDC, which makes clear that without appropriate action to upskill and reskill the workforce, we run the risk of undermining economic growth.
This year, 65% of global GDP will be driven by digitised products and services and a lack of skilled tech workers will hold back economic growth and resilience. Bridging the gap is an imperative that will require the partnership of businesses and Government to ensure everyone has the opportunity to participate in the digital economy.
The great resignation and digital skills
The public sector is under increased pressure to digitally transform due to the pandemic and keep pace of digital-first services. In this work-from-anywhere world, the job market is at a turning point with many looking to change roles or careers. In order to address the digital skills gap, we need to look beyond the traditional pool of talent, instead opening up to untapped pockets of new talent.
To help attract and retain the right people, the government needs to show that it is moving away from legacy IT and embracing cloud, social and mobile – these are the technologies that people want to work with and build their careers on, to fundamentally change the lives of our citizens.
The good news is that we are already beginning to see a wave of talented private sector employees coming forward and actively choosing to pursue careers in the public sector. The downside is that people are often reliant on personal networks in order to navigate the challenging public sector recruitment process. This can exclude talent without those networks and act as an inhibitor to getting the right people in the right roles.
In order to tackle the digital skills gap, the public sector must start from within. By concentrating efforts on upskilling the entire workforce, Public sector organisations can create new opportunities for existing employees looking for new challenges and also demonstrate to external recruits that a career in the public sector offers many opportunities.
Spotlight on healthcare transformation
Continued widespread innovation will mean that core digital skills are becoming as important as reading and writing. In fact, two thirds of the nation's job seekers feel they would benefit from digital skills training. In healthcare, it's not just frontline medical workers that need to adapt to new technologies. Digital transformation will affect everyone from managers, support staff and other healthcare professionals, to care workers and family carers.
In the age of telehealth, healthcare providers' digital delivery of medical support and advice services has demonstrated that transformation projects that once took years, can be undertaken in a matter of months. We've seen healthcare organisations use technology to provide new services for patients and access to specialist consultants from the safety of their homes. By shifting to digital, organisations are reimagining their services entirely to be more sustainable and flexible for patients, personnel, and constituents alike.
Digital technologies will help bring patients and care teams closer together, and meet the needs of a continuously advancing systems. But in order to see true value, a digital-minded and skilled workforce is required.
Addressing the training and reskilling imperative
There is no one-size-fits-all approach to the skills challenge, but government and business must work together as an integral part of the solution. Partnering with providers that can provide trusted digital expertise, advice and training platforms to help governments and citizens accelerate their commitment to upskilling will be essential. For instance Salesforce's training platform, Trailhead, takes participants from a low level of technical knowledge to skilled digital roles in as little as six months. These programmes can be designed to help identify, match, equip and empower sections of a population with key skills that align with government priorities.
The use of low-code platforms will help attract a new audience into the government's talent pool. The benefits of digital upskilling with low-code platforms is that former service leads, administrators, customer experience heads, and marketing leads can all be equipped for these newly digital roles. A "clicks not code" approach, enables people without a formal technical background to pursue digital career paths.
To stay competitive on the global stage, the UK public sector needs to take a lead in enhancing digital literacy across the board – not only in advanced fields like digital quantum computing and AI, but across all aspects of business and society. To make that shift, we need to focus on digitally upskilling our citizens across industries and from all walks of life.
Editor's Recommended Articles