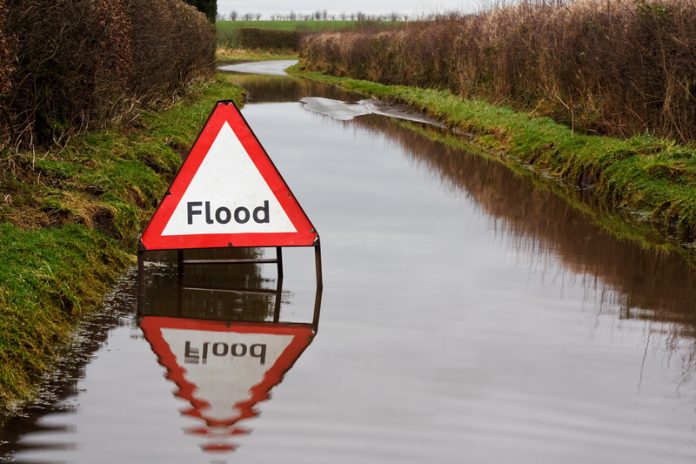 A flood resilience campaigner is warning households to be prepared for the thaw which could cause flooding following the recent spell of wintry conditions across the UK
Mary Dhonau OBE, chief executive of Know Your Flood Risk campaign is warning people to seek advice on what property-level measures can be taken after the Environment Agency issued 15 flood warning and 35 flood alerts.
Mary Dhonau OBE said: "From snow blizzards and freezing rain, to now the threat of flooding from the thaw; the UK really has been through the mill over the last week and the elements continue to create difficulties for many areas of the country.
"When I was first flooded during the great floods of 2000, there was no support or advice anywhere; I didn't know where to turn. As a result of that, I was determined that future flood victims and those at risk have the tools needed to help them reduce their risk of flooding at a property level, as well as have access to common sense flood recovery advice.
"I have authored several guides, which are free to download from the Know Your Flood Risk website. The Homeowners Guide to Flood Resilience and also the Flood Recovery Guide offer impartial, helpful guidance and tips for anyone concerned about flood risk. Having been flooded myself on many occasions, I speak from experience and suggest that anyone living in an area deemed to be 'at risk' from floods, takes steps now, to avoid the heartache that it causes."
The Know Your Flood Risk Campaign aims to raise awareness of the risk of flooding from all sources. It is one of the UK's most recognised online sources for helping people find out the flood risk related to their current or future homes.
The free Homeowners Guide to Flood Resilience is available to download from here. The Flood Recovery Guide is available to download here.
For more information, visit www.knowyourfloodrisk.co.uk, or follow the campaign on Twitter.
Editor's Recommended Articles