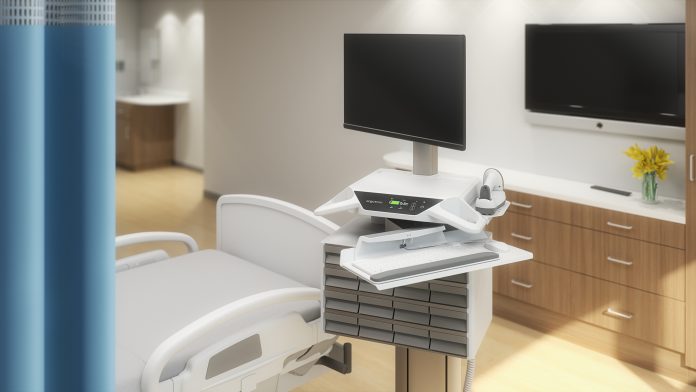 Paul Zuidema, Managing Director EMEA at Ergotron, explores how mobile workstations have developed to meet the needs of health workers
Mobile workstations have long provided the resources for clinicians to document and treat patient conditions at the point of care. They are easy to manoeuvre and can provide immense health and productivity benefits for doctors and nurses. For example, mobile workstations eliminate the need to walk to a fixed workstation to enter electronic medical record data, enabling this function at the point of care and therefore increasing time with patients. The medical carts are also vital in medication dispensing and numerous other workflows, and allow users to install vendor-agnostic barcode scanners, printers, monitors, keyboards and mice. They give healthcare organisations flexibility, as they care for patients now and prepare for future needs.
While hospital admissions continue to rise during these challenging times, medical teams are working to provide critical care in new places, making medical carts — and their expanding capabilities — even more valuable. Their ability to be rolled to any location, with no need for extension cords or generators to power them has been a big advantage. Specifically, it offers the possibility to set up remote triage locations in car parks, for example, which have been especially important during these challenging times.
Aside from this, there are many other benefits in how mobile workstations have developed to meet health workers' current needs. Here are my top four.
Extended battery life (and easy swaps) for long shifts
Many mobile medical carts let hospital workers 'hot-swap' the lithium-iron-phosphate batteries. This means they can be removed and replaced without interruption during rounds while the equipment is still running. This continuous battery life and mobility allows carts to be used at drive-through testing sites, for example.
Battery power is a convenient alternative for healthcare professionals who suffer disruptions to their workflow when they must restart their PCs to find a power outlet, or if a hospital suffers an outage. One issue for hospitals if the power goes out is that clinicians are forced to waste time restarting computers and applications they had running. It is a very time-consuming effort that can lead to 'power anxiety' during future shifts.
Design with a purpose and withstanding constant cleaning
In some hospitals, robots are already being used to clean hospital rooms using ultraviolet (UV) light; carts can deploy a similar technology. Medical carts with UV technology can reduce bacteria on surfaces, such as keyboards, by 99% by breaking the DNA chain of any pathogen, whether it's a virus or bacteria.
Additionally, the physical design of a medical cart plays a significant role. Models that have the ability to keep cables tucked inside make them easier to clean, supporting infection control and reducing the potential for healthcare-associated infections, which can drive pathogen transmission. Carts with smooth surfaces also enable easy and effective sanitation, as cracks, crevices and other spaces for bacteria to hide have been eliminated.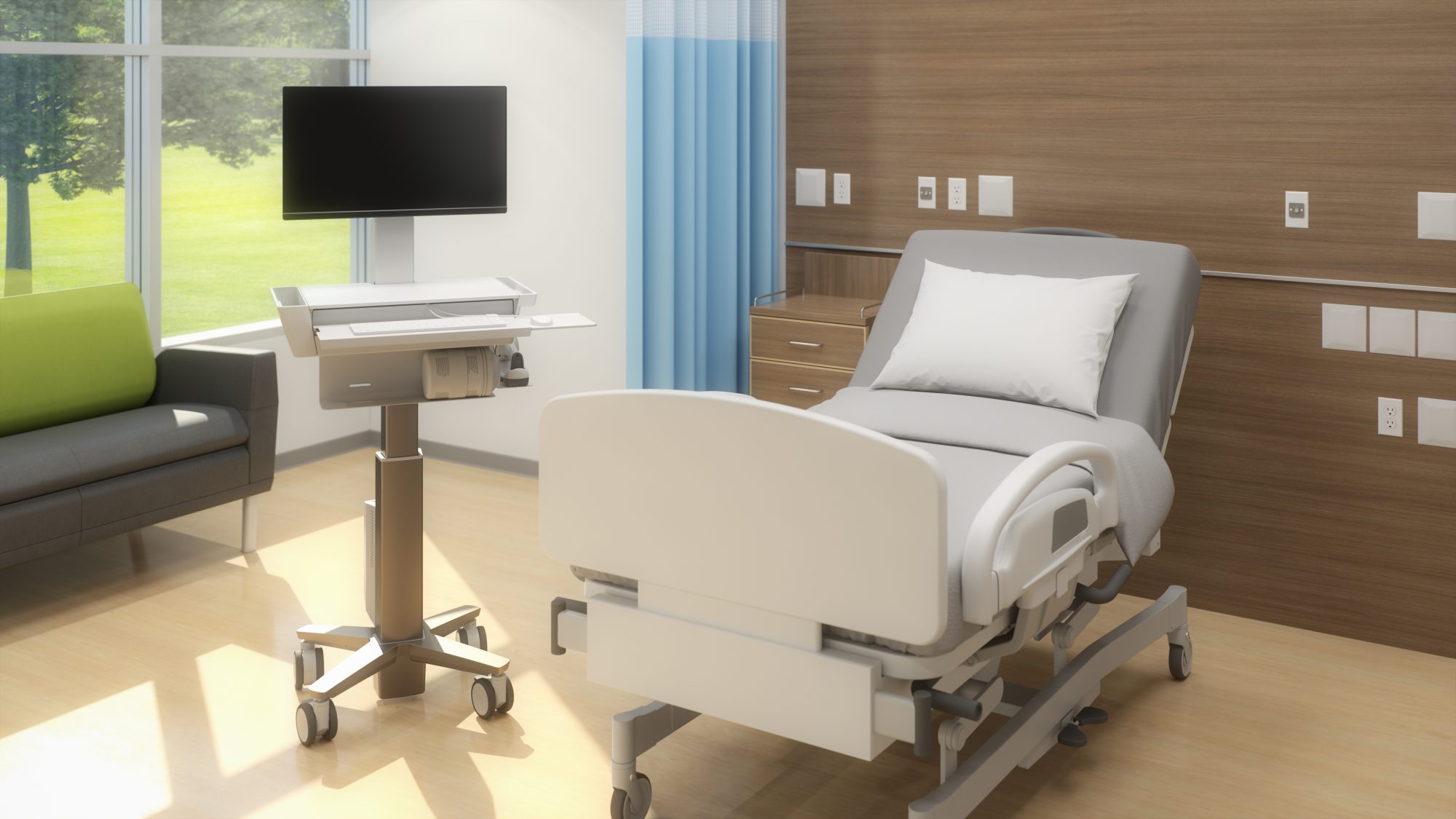 Flexibility of motion
In the majority of hospitals, clinicians usually have to stand at a medical cart, however, there are some cart models that also allow the user to sit while working with it. A height-adjustment lift option allows healthcare professionals to tailor the height of the cart's screen at the push of button. For doctors and nurses who may walk between ten and 12 miles a day doing rounds, this extra rest is greatly beneficial.
The height of the keyboard and monitor can be adjusted together with the cart, boosting ergonomics for optimal use and comfort, as it facilitates easy movement and monitor positioning on the cart. Allowing 180 degrees of rotation, for both the keyboard and the display, additionally allows clinicians to maintain the triangle of care between the user, patient and the cart.
Improved workflow
Cloud-based software now allows healthcare institutions to keep close tabs on the locations and needs of their medical cart fleet. It is worthwhile for hospitals to invest in medical carts that support software with a proactive fleet management tool that tracks metrics on battery life and drawer access. IT staff can monitor an entire fleet with an eye on power management. This allows real-time information exchange between the cart and a portal in the cloud for holistic management of the fleet.
Future capabilities will allow support staff to spot problems with carts and notify hospitals when they occur by studying data in the cloud. With the ability of getting ahead of system issues, the clinician never has to worry about entering a ticket, and IT staff won't have the administrative burden of trying to identify the problem.
From now on
As the future remains largely uncertain, it is going to be increasingly important that hospitals provide highly adaptable and flexible care environments that can weather any impact and be adjusted at pace in line with fast-changing needs.
Therefore, now is the time to prioritise the efficient use of space and equipment in order to save the time of caregiving teams. Enabling the safe and easy access to equipment and electronic devices that are essential not only to the clinical care and management of patients – but also supports their emotional and personal needs – will rise up the list of priorities.
For the future, ensuring that equipment and people can be mobilised fast – and that the caregiving environment can be reconfigured according to the individual needs of clinicians, will enable healthcare organisations to respond at speed to any variation in delivery needs.
Editor's Recommended Articles