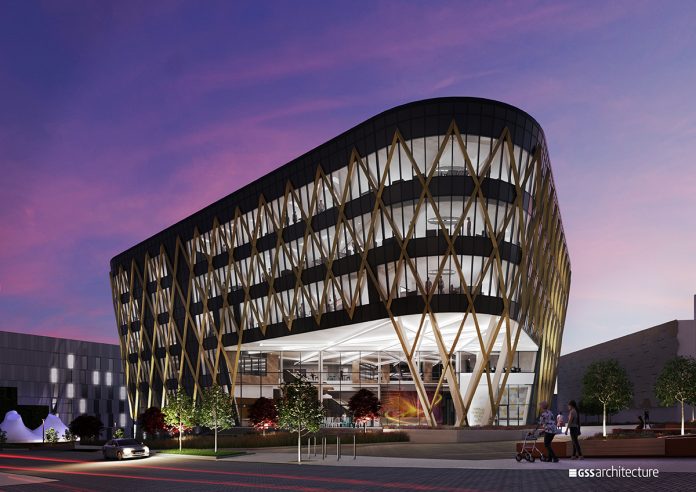 Graham Armitage MBE puts the ageing demographic in the spotlight to highlight their importance to society, in this analysis
Demographic ageing is a huge triumph for mankind, which has delivered great benefits economically and socially, but it is also a powerful driver for change. It is changing the shape of our society, and if we are to continue to benefit and address some of the accompanying challenges, we must respond with real innovation, to create a world which is efficient, effective and good to live in at all stages of life, despite a very different age profile from previously.
Recognising this, in late 2014, the UK Government announced the intention to establish a National Innovation Centre to respond to the global challenge of ageing. In 2015, funded half through the Medical Research Council and half by Newcastle University, the £40 million National Innovation Centre for Ageing was established in Newcastle upon Tyne. The Centre is rooted in the 25-year record of ageing research in Newcastle now co-ordinated by Newcastle University Institute for Ageing, but it brings together experts and knowledge from globally leading science, nationally and internationally.
Older people are a large under-served proportion of consumers whose needs and wishes are a major area for potential economic growth. With good health and the right support, they rare a social asset, whether working for longer, volunteering, taking on caring roles or merely as consumers. They also have a great deal of knowledge and understanding of ageing from their own experience and that of friends and loved ones. Yet, this is not a group which has been highly visible in innovation. The National Innovation Centre for Ageing hosts VOICE, a unique organisation comprising citizens who contribute experience, ideas, insights and vision to research and innovation, to provide that opportunity.
VOICE volunteers work with universities and external organisations to:
Improve the focus, quality, relevance and impact of research
Stimulate and shape social and technological innovation
Enjoy lifelong learning and become research and innovation active citizens
Make a positive difference to the lives of older people across the globe
The involvement of VOICE members in research helps to focus academic knowledge, creativity and expertise on finding solutions and innovations that will make a difference to and have an impact on people's lives.
The National Innovation Centre for Ageing works with government and corporate organisations, SMEs and innovators and with other centres of innovation, to ensure that new products and services are driven by evidence and by the needs and aspirations of the public.
Our areas of focus include:
From 2020, we will be based at our iconic new building at the heart of Newcastle's city centre Helix research and innovation area. Funded by Newcastle University, the Medical Research Council, and the Department for Business, Energy and Industrial Strategy (BEIS), the building will also house the National Innovation Centre for Data and the National Institute for Health Research Innovation Observatory, together with key research and innovation projects and businesses. This will bring together world-leading scientists, business and industry, health and care providers, and the public in a unique space that is designed to lead on innovations that improve all aspects of life for our ageing societies.
Our unique access to expertise drawn from a wide range of academic disciplines, business and industry, and ageing adults means that we are aware of market trends, health and social care challenges, and the latest innovations in the industry. Our focus on horizon scanning ensures that we are always one step ahead. Our international linkages and projects will ensure that the innovations we support can be globally relevant supporting ageing throughout the world.
The National Centre provides a variety of mechanisms for engagement with ageing in support of innovation, including training, consultancy and is able to organise and support collaborative and commercial research, working with its academic partners. We are keen to work with a wide variety of partners to assist them to design, develop, and deliver at scale new products and services which will:
Lead change in the way that we experience ageing.
Create economic growth.
Extend healthy life expectancy.
If you would like to work with the National Centre, in developing your own responses to ageing we welcome approaches via ageinnovation@newcastle.ac.uk and would be happy to explore how we could help you with your projects.
Graham Armitage MBE
Operations Director
National Innovation Centre for Ageing
0191 2081306
graham.armitage@ageinnovation.org
www.ncl.ac.uk/
*Please note: this is a commercial profile 
Editor's Recommended Articles