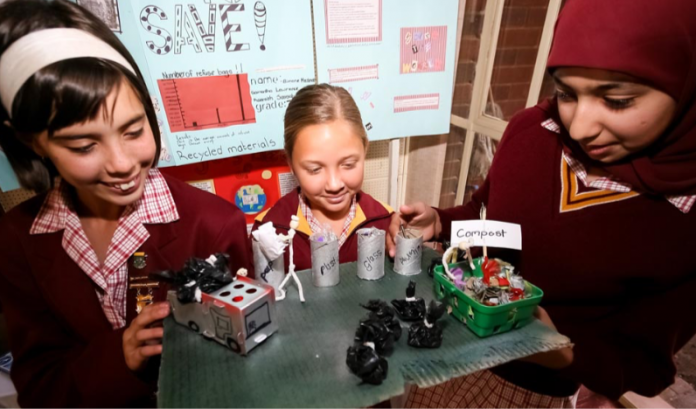 Open Access Government take a look at the British Science Association's work to foster inclusivity in science, creating community cohesion and engagement
The British Science Association (BSA) is continuing its mission to transform the diversity and inclusivity of science, reach under-served audiences and increase the number of people who are actively engaged and involved in science, despite the COVID-19 crisis.
Gisela Abbam, Chair of the British Science Association illustrated that today, science and scientists are everywhere. "They make the news, lead government press conferences and immunology, vaccines and R-numbers are now commonplace in everyday life. Communities have also risen to the challenges faced during the pandemic. Yet how individual communities have responded has varied greatly depending on their access to knowledge, deep-rooted inequalities, poverty, lack of access to communication infrastructure, cultural circumspection, or an outright lack of trust in establishment bodies."
Community engagement programmes
It is clear to see that COVID-19 has not only highlighted the need for relevant and inclusive science communication, but also the value of community cohesion.
Since 2015, BSA has led a series of programmes to support community organisations that work with groups that are under-served and under-represented in science. A showcase report released in June 2021 offers a closer look at these programmes and what has been learnt from them so far, and it is evident that supporting communities helps to tear down barriers for future generations.
Gisela Abbam further stated that "it is only by unlocking the potential in all of us that our society can truly thrive. By engaging a more diverse network of individuals and communities, together we will be better placed to tackle any new challenge the future may hold."
One example of the BSA's initiatives is the British Science Week Community Grant Programme which was established in 2014 with the goal to reach groups that are often underrepresented in science:
• People with physical or mental health conditions.
• Those living in remote areas or with a low socio-economic status, and many more.
Awarding small grants of £500 to community groups to support them in running activities during British Science Week each year has been extremely successful over the years. Starting with 10 groups in the first year, the British Science Week Community Grant scheme has now funded 675 more projects from 2015 to 2020.
Build Better
On 16 June, the British Science Association (BSA) published a new report named "Build Better" aimed at UK leaders in science, policy, business and civil society. The report is a summary of the 2021 "For Thought" Programme, which featured the role of science and innovation in enabling a sustainable, equitable post-pandemic recovery as its focal point. The leadership programme took place in the form of roundtables and events held in February and March 2021 and discussed the COVID-19 pandemic at a starting point to explore how science, research, innovation and technology could be used to deliver a more equitable, sustainable and prosperous future for people and the planet.
The report explores ideas, experiences and learnings from a range of cross-sector experts participating in six roundtables and three-panel discussions which took place in February and March 2021. The key recommendations call for leaders to:
Put future generations at the heart of our institutional and systems decision-making.
Share benefits of research and innovation across different communities.
Create a long-term leadership coalition to deliver the UK's Net Zero ambition.
The programme showed that there is a shared goal of a more equitable society after the pandemic and BSA's work over the past year and going forward solidly echoes the sentiments of the above recommendations. One example of this is The Ideas Fund.
The Ideas Fund
"Last year, the BSA launched a new grants scheme – The Ideas Fund – that will fund and support research- community partnerships. Through programmes like this, and our community engagement work, we are committed to empowering people who may not typically come across science to have the opportunity to engage with it in a way that is relevant to them," stated Katherine Mathieson, Chief Executive of the BSA.
She goes on to reiterate that "projects like these are just one of ways we can build trust between the scientific community and the public, an issue that was raised numerous times at For Thought as one to be addressed. Embedding communities in research and vice versa, will ultimately lead to innovation and progress that works for everyone, not just subgroups of the population. "I hope that those in leadership positions – from small organisations to larger bodies – will read this report and find it helpful when planning ahead for a fairer 'new normal'."
The Ideas Fund is a grants fund aimed at helping communities by focusing on mental health in the UK, and this is an area that must not be overlooked, now more than ever. It which enables the UK public to develop and try out ideas that address problems related to mental wellbeing.
Editor's Recommended Articles