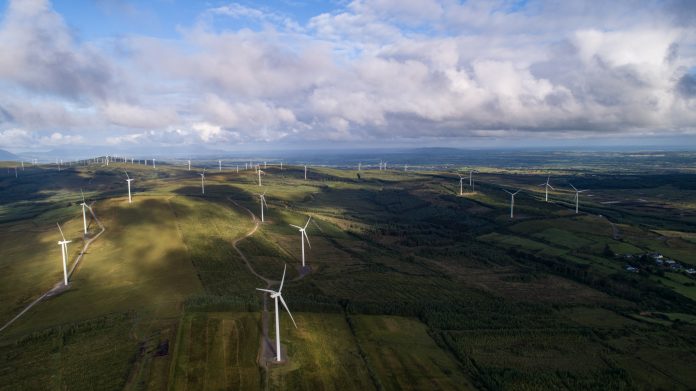 Ian O'Hora, Head of Green Economy at IDA Ireland, discusses renewable energy production and exports, and how Ireland is gradually excelling in its climate action strategies
"Our immediate target of halving emissions by 2030 is challenging, but it is also an opportunity to transform our economy, create new jobs, protect our environment and build a greener and fairer future" In July 2021, the Minister for the Environment, Climate and Communications, Eamon Ryan TD, welcomed the signature of the Climate Action and Low Carbon Development Act 2021.
The Act means that Ireland is now on a legally binding path to net-zero emissions no later than 2050, and to a 51% reduction in emissions by the end of this decade. Minister Ryan stated the Act provides the framework for Ireland to meet its international and EU climate commitments and to become a leader in addressing climate change.
Ireland's Climate Action Plan has ambitions to generate significant renewable energy production from wind resources in the coming years. A major focus of the plan will be to decarbonise the electricity system to 80% by 2030. As of now, around 150 countries worldwide have pledged to become net-zero by 2050.
Whilst Ireland has already pledged to reach this goal, it has pushed its ambitions a step further by seeking to decrease its own emissions by 51% in 8 years' time.
With these goals now set in law, industry experts consider Ireland's decarbonisation targets to be one of the most ambitious of any country in the world. To achieve these aims, the transition to the use of electric vehicles and transport, and the reduction of agricultural emissions will be key targets for Ireland moving forward.
How Ireland is going to tackle the climate crisis
In April 2021, speaking on Ireland's new climate law, Tánaiste and Minister for Enterprise Leo Varadkar, explained: "Climate change is a threat to all of us and transitioning to a low-carbon economy is priority for the Government."
At the annual energy show staged by the Sustainable Energy Authority of Ireland, he went on to inform that the targets would require innovation and a shift in how energy is used, how waste is managed, and transport systems. The Tánaiste highlighted that businesses have a vital role to play in the overall decarbonisation effort. Indeed, climate action is an opportunity to create new jobs and grow businesses.
Mr Varadkar added that businesses "that adapt quickly and move first will have the most to gain in a new green economy." As such, to face the challenges brought on by decarbonisation, companies will have to react rapidly to integrate new sustainable policies.
Ireland's advantages in renewable energy production
Ireland has strong advantages in potential for renewable energy production due to its ideal geographical position for wind generation, perfectly positioned facing the Atlantic. The frequent and consistent winds Ireland experiences create potential for substantial wind energy production, particularly large-scale and offshore wind energy.
In this way, Ireland's geographical position gives the nation a major advantage that other European countries do not have. Ireland's sea to land mass is seven times the size of the country, allowing it to develop and invest in becoming a significant source of European offshore wind energy.
It currently produces 4GW of wind electricity onshore – making it the 2nd highest user of renewable wind electricity in Europe. But the potential for growth in renewable energy is huge with a goal to establish 70GW of capacity. Many commentators see a near future where Ireland is a major exporter of renewable energy (such as hydrogen) in the years to come.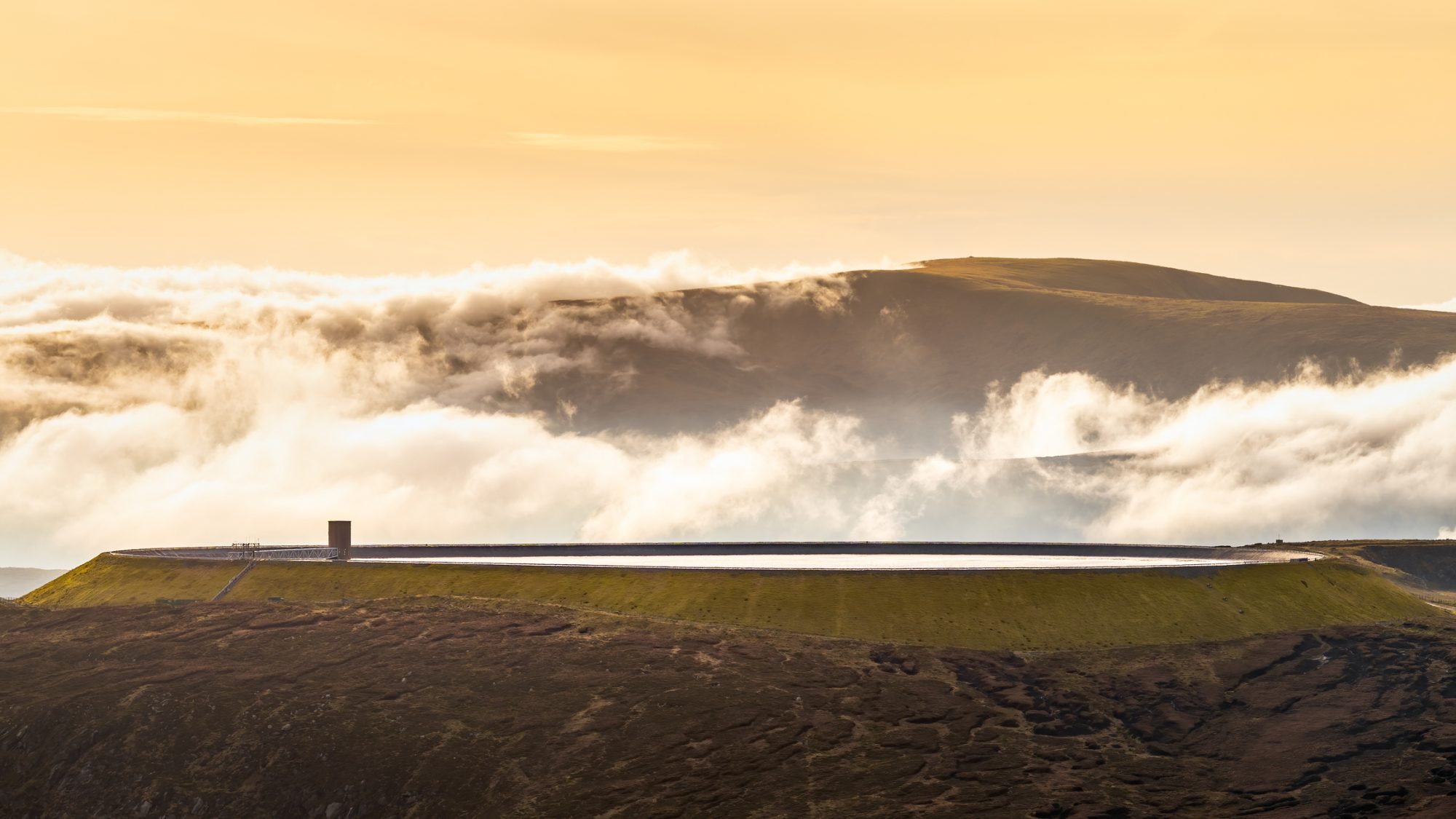 What is happening elsewhere in Europe?
On the other side of the channel, other European countries have also committed to reducing carbon emissions. France has pledged to become carbon neutral by 2050. The nation must take action to meet the required climate change targets, implemented during the historic Paris Agreement (2015).
France's decarbonisation approach differs from Ireland's: using more nuclear energy than hydrogen energy, in attempts to achieve net-zero emissions by 2050.
France currently derives 70 percent of its energy from nuclear power – making the country the largest consumer of nuclear energy per capita in the world. The government insists that nuclear energy is a key piece of the carbon neutrality puzzle and has vowed to invest €1 billion in nuclear power by the end of the decade.
As another leading EU country, Germany is one of the biggest actors in the Paris Agreement and must set an example for other nations by becoming carbon neutral. Germany must take action as quickly as possible in order to be able to meet its ambitious decarbonisation target of net-zero by 2045 – 5 years earlier than most other countries have pledged.
In order to achieve this, Germany opened its first "green" kerosene plant in October 2021. Kerosene is widely used to fuel planes and other aircrafts and has been identified as an important step in Germany's decarbonisation efforts.
Reducing agricultural emissions
In Ireland, agriculture remains the single largest contributor to overall GHG emissions, at 34% of the total. In response, Ireland is making large contributions towards climate-smart agricultural practices, particularly in the reduction of biogenic methane emissions, which comprise 65% of the country's agricultural emissions.
Within the 2020 Ag-Climatise strategy, the country laid out a roadmap for reducing emissions of ammonia and biogenic methane to zero by 2050. In addition, the 2021 Climate Action Plan further evolved the role agriculture and the agri-food industry play in supporting Ireland's climate ambitions, and responsibilities.
As a result of these policies, the EU Joint Research Centre found that Ireland's food production systems account for some of the lowest carbon footprint profiles across the EU on a per unit basis. To date, efficiencies have lowered both the emissions intensity of the food produced and contributed to reductions in absolute agricultural emissions.
Ireland aims to decarbonise its electricity system to 80% by 2030
Ireland is committed to making a difference in its handling of the climate crisis through its setting in law of ambitious targets. With the most aggressive decarbonisation plan of any country in the world and aims to decarbonise its electricity system to 80% by 2030, the country has made significant pledges which it is already working to set in motion.
Ireland also possesses major advantages for renewable energy production that other EU countries do not.
Furthermore, the availability of renewable energy sources present on Irish soil creates large volume for potential to export renewable energy to the international marketplace, allowing Ireland to supply to the green market. Together, these factors place Ireland among leaders of change and ambition for a new Green Economy and a world hub for renewable energy production.
Editor's Recommended Articles