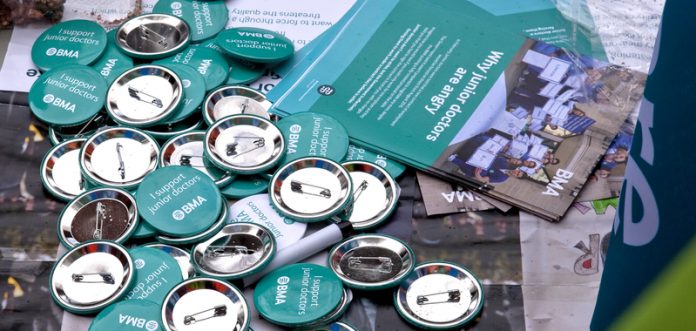 Jeremy Hunt has been criticised after new data shows a substantial drop in the number of GPs despite his promise to boost staff
Government pledges to boost the number of family doctors to 5,000 by 2020 have fallen short, as the drop in the number of GPs grows to 1,193.
The new figures from NHS digital showed that the number of full time working doctors fell drastically in the year up to September.
This is despite efforts from the NHS and Ministers to persuade doctors to remain in work and encourage graduates to pursue general practice.
The fall means that the NHS does not have the staff required to adequately deal with the increasing demand for GP's services.
The fall in numbers has raised doubts over Hunt's pledge and triggered harsh criticism from the Labour party.
Shadow Health Secretary Jonathan Ashworth branded him an 'astonishing failure' for falling short of the number promised.
Across the country, GP surgeries are closing down due to issues with recruitment and some cannot accept new patients due to a shortage of staff.
Doctors strikes
The recent junior doctor's strike highlighted the difficult conditions medical practitioners often endure.
Workloads have increased by 16% over 7 years and many opt for early retirement.
Hunt was recently accused of exaggerating figures after he claimed the NHS was in the midst of the 'biggest expansion of mental health provision in Europe'.
In 2015 figures revealed that mental health funding had been cut, with 40% of mental health services experiencing financial difficulties.
The data also showed a decline in quality of care, with only 14% of adults treated saying that they had received appropriate care in crisis.
Cuts had also been linked to a reduction in the number of nurses and specialised staff.
The new figures are consistent with the pattern of decline in recent years, increasing the work Jeremy Hunt will need to put in to achieve his target.
GPC England workforce lead Dr Krishna Kasaraneni is calling for a boost to funding to relieve the pressure facing GP services.
Editor's Recommended Articles