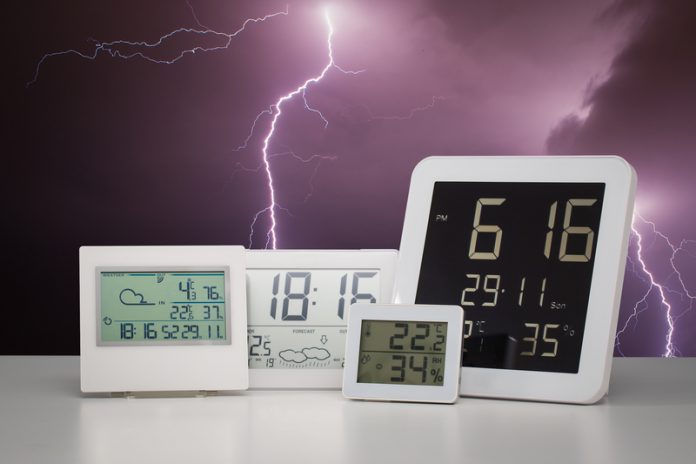 A British-built satellite equipped with a 3.4-Kilowatt laser is set to be launched into space this evening and could revolutionise weather forecasting
Flying at 200 miles above the surface of the Earth, the powerful laser on the European Space Agency's (ESA) Aeolus spacecraft will beam down into the atmosphere and measure wind speeds – a completely new approach that could revolutionise the accuracy of weather forecasting, helping to protect people from disasters like floods and hurricanes across the world.
The spacecraft was built by Airbus Defence and Space in Stevenage. Other British businesses provided critical elements to the mission, including a camera, software and propulsion systems. The other companies included are e2v Chelmsford, Surrey Satellite Technology Ltd, Scisys, ABSL and AMPAC.
The substantial extent of UK participation was achieved through the UK Space Agency's strong, ongoing support of ESA's Earth Observation Envelope Programme, which benefits industry and science.
Science Minister Sam Gyimah said: "The Aeolus mission is a great example of the potential real-world impacts that space can have on Earth. Its data will lead to more reliable weather forecasts that can be used by farmers, seafarers, construction workers and others to improve productivity and safety.
"Space is a key part of our modern Industrial Strategy and it is work like this that shows how vital our role in the European Space Agency is in bringing real benefits to UK companies."
Aeolus is the fifth of ESA's Earth Explorer missions, which address critical Earth science issues, focusing on innovative missions and leading-edge technologies that deliver scientific excellence.
James Cotton, Satellite Winds Scientist, at the Met Office, said: "The Aeolus mission aims to improve the global coverage of wind profile observations, including areas where in situ wind measurements are currently lacking, such as over the oceans, in the tropics and the Southern Hemisphere.
"Within numerical weather prediction, we expect the Aeolus winds to be particularly useful for improving our analysis of the atmospheric state in the tropics, a region where we know the model wind errors are large."
Aeolus will lift-off on a Vega rocket from Europe's Spaceport at Kourou in French Guiana this evening (22 August) at 21:20:09, Universal Time (UTC). The launch will be available to view online.
Colin Paynter, Managing Director Airbus Defence and Space Ltd, said: "The UK contribution to Aeolus, by the alliance of UK SMEs and established players led by Airbus, was first class, delivering a revolutionary Earth observation satellite that will give wind profile data in near real time, improving weather forecasting and helping to bring the benefits of space down to every citizen on Earth. Airbus was honoured to lead Team UK to deliver this spacecraft."
Editor's Recommended Articles