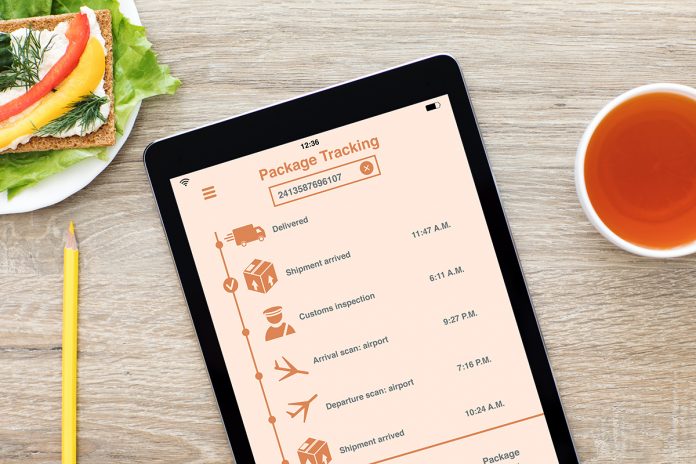 Here, experts discuss the challenges of creating cost-efficient infrastructure that accurately tracks during the last mile of delivery
With the growth in e-commerce and omni-channel retail, there has been a greater interest in omni-channel logistics. Today, smart cities are designed by taking into account the projected growth in omni-channel demand and infrastructure is developed to match customer expectations with sharp delivery times. Indeed, while customers already have enjoyable omni-channel purchase experiences, these experiences often leave them to ask for more.
It is often challenging to deliver a product to a customer with high speed, at a low cost, and at a convenient time and place. Not only do customers expect home-attended delivery at a low cost, they also expect full transparency on their last mile delivery service, i.e., they would like to be able to check the driver's location and get an accurate estimate of their delivery time. According to a Business Insider Intelligence report, last-mile delivery costs are about 53% of total shipping costs1, which is quite significant.
These costs are further compounded by delivery challenges such as incorrect customer addresses, low delivery productivity in low-density areas, unforeseen traffic variability, delivery disruptions due to road blockages, insufficient parking places in dense urban locations, volatility in customer orders (priority and non-priority orders) resulting in the lack of delivery capacity at times, and failed deliveries due to customer unavailability.
Managing capacity and delivery misses in home-attended deliveries
Variable slot pricing (based on the density of the delivery area and the available delivery capacity) is often used to match delivery capacity with demand. For example, John Lewis, a retailer in the UK, offers multiple delivery window options to their customers (e.g., 7 hours, 4 hours and 2 hours) and price them accordingly. To reduce the number of delivery misses, retailers have experimented with different creative ideas. For example, the retail mattress chain Sleepy's implemented deliveries with tighter time windows.
The strategy improved its delivery success rate by 4.5% and reduced product damage due to excess handling.2 Another retailer Ocado reduced delivery misses and costs by increasing delivery density. They intentionally steered their customers' delivery times by posting "green" or environmentally-friendly delivery times. A truck delivers to a location at a fixed day and time, reducing both carbon emissions and delivery costs. Crowdsourced delivery models are also lowering the last-mile delivery costs.
Alternate delivery models
Retailers are also exploring solutions beyond home-attended deliveries. To minimise the recurrence of failed deliveries, retailers have developed click-and-collect systems that allow customers to order products online and then pick them up either in the store, or at a designated pick-up location. For example, online retailer Ocado offers click-and-collect services on the London Underground.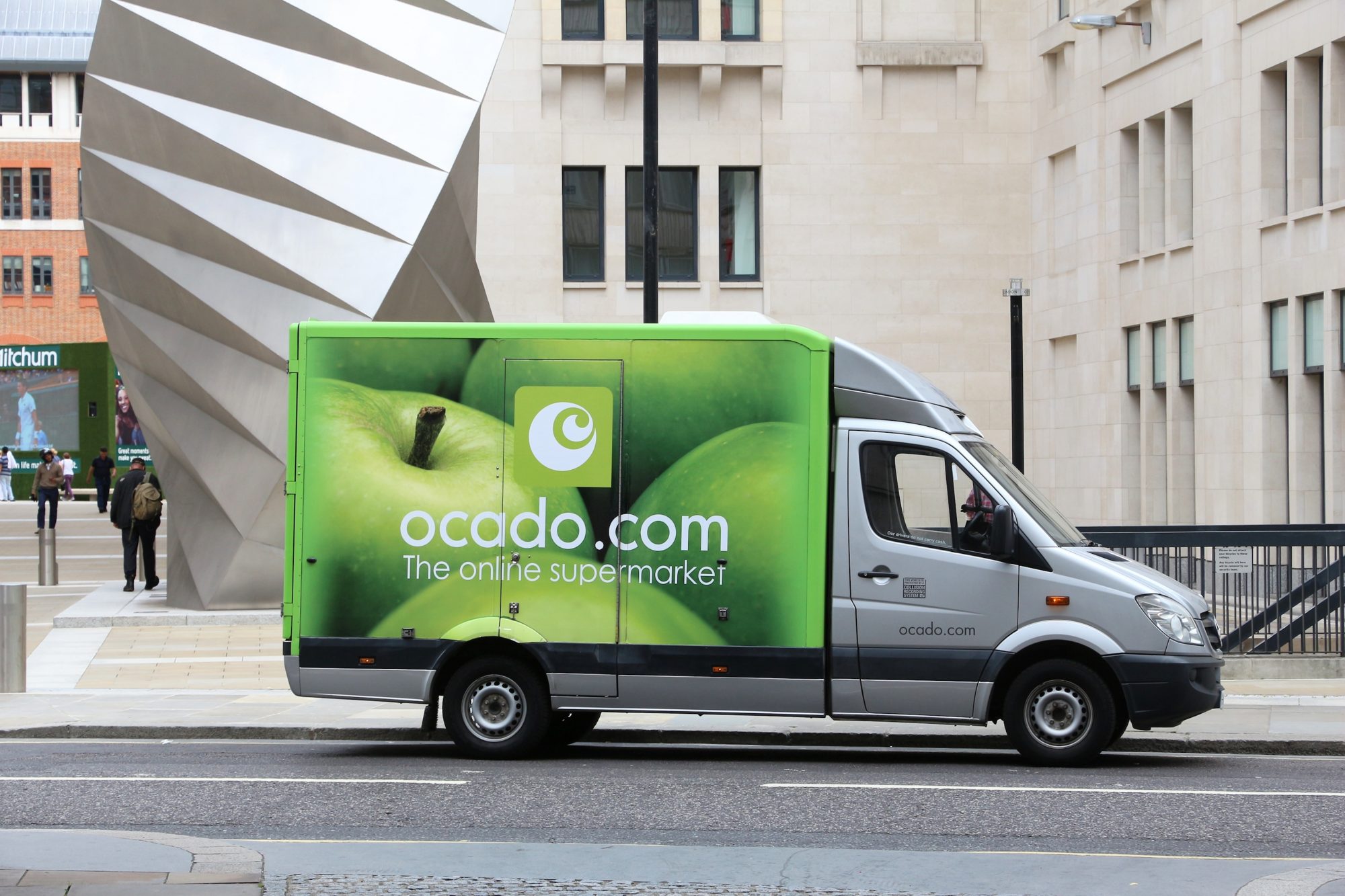 Additional examples of the click-and-collect model are the FedEx "Hold at Location" and the UPS "Access Point". At checkout, consumers can opt to pick up shipments at designated points including FedEx and UPS stores, and retail outlets3. Amazon's rollout of lockers is another example in this direction. 3D Print & Ship retail stores that are closer to customers are also creating products on demand and delivering them. LCP Consulting forecasts that the omni-channel delivery mix among three channels: in-store, click-and-collect, and home delivery purchase will shift from 80%, 10% and 10%, respectively to 50%, 25%, and 25%, respectively in five years' time.
To reduce delivery costs in low-density areas, technology solutions such as drone deliveries can address the issue. Amazon is planning to use drones for 30min deliveries directly to home, and has begun private trials in England, with the first customer delivery by drone becoming a reality. Many start-up companies such as Skycart, Matternet and FlyTrex are also planning to offer drone delivery services 4 (see Aurambout et al., 2019). Autonomous delivery with driverless cars also seems to be the future in last-mile deliveries. For example, Kroger, one of the largest supermarket chains in US, has partnered with autonomous vehicle startup Nuro to solve the last mile problem for groceries and, in 2018, Renault introduced EZ-PRO as a last-mile delivery solution for delivery companies, logistic operators, and retailers.5
Role of optimisation
Apart from alternate delivery business models, optimisation algorithms can also help reduce the last-mile delivery costs. Optimising last-mile delivery costs involves decisions such as the choice of routing, the timing of a delivery vehicle's departure, and the assignment of orders to be delivered on a vehicle's route. If the delivery vehicle leaves with a few orders, customers may get their orders early but the delivery route may no longer be cost-effective. The sequence of deliveries along a route with time windows is another last-mile delivery decision, which is a variant of the classical vehicle routing problem.
"Route optimisation technology can also provide up to a 15% increase in delivery operations productivity by creating the best combination of routes and deliveries that minimise the miles per delivery and total miles driven. If a delivery operation has 20 trucks in their fleet, route optimisation technology can add to the capacity of up to an additional 3 vehicles.6" Other decisions include designing and operating pickup points networks for click and collect options.
Conclusion
With the steady growth of e-commerce and of omni-channel solutions projected for future years, last mile delivery is expected to be a major challenge for retailers. Solutions can range anywhere from incentivising customers to accept delivery terms that simplify the last mile delivery, to developing new supply chain structures, to utilising emerging technologies.
While these solutions show promise in alleviating the problems associated with omni-channel last mile delivery, the effect of solutions on communities cannot be ignored for the solution to be sustainable. Therefore, even though last mile delivery is on its surface a logistics challenge that e-commerce and omni-channel retailers must contend with, city planners and regulators must also do their part in ensuring that the last mile delivery solution is perfected.
References
1 https://www.businessinsider.com/last-mile-delivery-shipping-explained?IR=T
2 https://www.descartes.com/content/uploads/wp_omnichannel_home_delivery_success.pdf
3 https://www.parcelandpostaltechnologyinternational.com/analysis/us-based-access-points-alternatives-to-home-delivery.html
4 Aurambout, J., Gkoumas, K. & Ciuffo, B. Last mile delivery by drones: an estimation of viable market potential and access to citizens across European cities. Eur. Transp. Res. Rev. 11, 30 (2019).
5 https://itchronicles.com/automation/the-last-mile-to-automation-how-autonomous-vehicles-could-solve-the-last-mile-delivery-problem/
6 https://www.descartes.com/content/uploads/wp_omnichannel_home_delivery_success.pdf
*Please note: This is a commercial profile
Editor's Recommended Articles