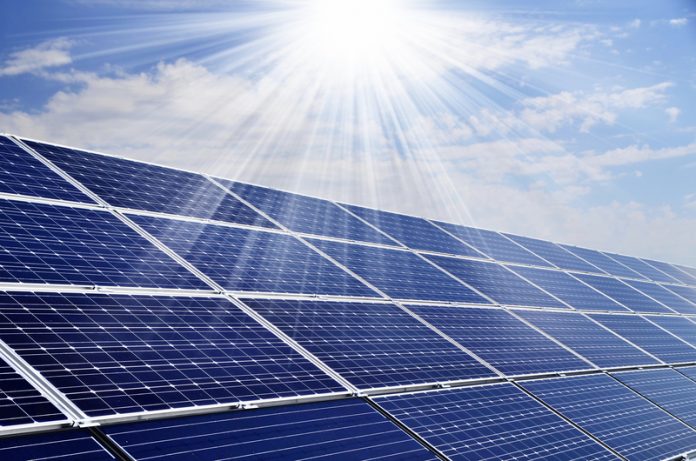 Extending the reach of affordable solar energy will have both environmental and societal benefits says Dr. Geoff J. Nesbitt, CEO, Verditek
Clean technology is more than just a 'greenwash' that some have accused the e-tech and energy industries of posturing behind in a bid to appear more environmentally conscious and consumer friendly. Generating and using clean energy can have a real positive environmental impact and emerging cost-effective innovations in clean technology mean a greater influence can be made on both environmental and societal levels.
While the likes of Amazon, Apple and Google's parent company Alphabet have made tremendous commitments to reduce their carbon footprints, the move towards cleaner energy creation and consumption shouldn't be viewed as an elite crusade that only the world's biggest brands have the capital and resource to join.
While these behemoth organisations are leading by example and setting greener standards, it's still possible to make a tangible impact through smaller, more affordable gestures. It's not just businesses that have the opportunity to affordably invest in clean energy – governments should also consider emerging affordable clean energy solutions that can have positive environmental, social and economic impacts.
Industrial, environmental and economic impacts
Solar isn't a new technology but recent developments in lightweight, flexible and inter-connectible photovoltaic (PV) modules, that are approximately half the weight of standard modules, have made the generation of solar energy viable in places where the application has not traditionally been possible.
Take the Middle East, where there are hundreds of thousands of expansive industrial sheds with rooftops that are designed to keep the elements out but cannot support the weight of traditional PV modules. In many cases, these warehouses do not have reliable power supplies and have their own diesel generation facilities (DG) to provide support when power from the grid slips.
Lightweight PV modules can be fitted to these rooftops without any additional structural support required. Typically, the power from the solar modules is routed through a SMART meter that manages the load required for the building, selling to the grid, or sending to storage when the building power demand is low or prices high.
Work is currently underway to deliver a lightweight solar installation in Dubai where a single warehouse rooftop will be generating up to 300 kWp from solar power. This single warehouse is surrounded by several hundred other identical structures in the industrial estate, providing a huge opportunity to reduce the burden on the grid.
Another comparable example can be found in mining camps and construction camps associated with oil/gas reservoirs. These natural resources are often located many hundreds of kilometres from the nearest port or logistical infrastructure and typically house several thousand staff.  The conventional solution to power requirements is to transport huge volumes of diesel fuel to generate all their power requirements. Since these sites are so isolated the diesel must be hauled long distances on remote roads. Combined with the fact that diesel fuel has many different uses, it is prone to being stolen on route, or syphoned off by entrepreneurs.  Taking these factors into account, the overall energy costs can be enormous.
Traditional solar hasn't been a viable option for powering these camps. The weight of the modules has made them costly to transport and their rigid frames and glass plates made them vulnerable to damage in transport or if moved or repurposed. Lightweight modules manufactured in an appropriate polymer laminate are robust and amenable to transport.
Once in place, these modules reduce, and potentially remove the reliance on fossil fuel to power these camps which can be operational for tens' of years. The owner has the advantage of a robust operation by increasing the energy mix at the camp and there is a huge opportunity to make a dramatic reduction in the carbon footprint.
Here in Europe, industrial electricity is particularly costly and can be a 15-20% burden on a business' cashflow, yet these lightweight modules will pay for themselves within three to five years and have a lifespan of 20 years.
Rather than running their entire energy needs off largescale utility suppliers, companies will be able to shift towards a more distributed approach in the coming years. This will allow them to generate power from their own resources, ensure they have the power when they need it, and ultimately reduce their cost of operation. As a side benefit, they will have a positive impact on the environment and can win bragging rights with the kids at home.
Societal benefits in lightweight solar
Lightweight solar can have a significant societal impact where it is needed most. In sub-Saharan Africa, failing or absent infrastructure means cities, and in particular rural towns and villages, are susceptible to brownouts. This has a deeper impact than general quality of life; that of access to education.
Without reliable light, children cannot read or study in the evening, the business book-keeping cannot be completed after a hard day's work. No homework is done without reliable electricity supply and literacy rates flatline as children are denied the opportunity to prepare for their future.
Simply covering a roof with lightweight solar modules and connecting a single battery element will ensure children are given a better future through the guaranteed ability to study. It is a recognised fact that education is the ticket out of poverty, and reliable power, preferably power that relies on renewable resources, enables that opportunity.
When combined with the efforts of large companies such as Google to deliver reliable internet to the developing world, lightweight solar will become a vital part of the worldwide transformation in societies, industries, economies and the environment.
Editor's Recommended Articles